'90 Day Fiancé': Are Colt Johnson and Vanessa Guerra Still Married in 2022?
Are 90 Day Fiancé stars Colt Johnson and Vanessa Guerra still married in 2022? Here's everything we know about the status of their marriage in 2022.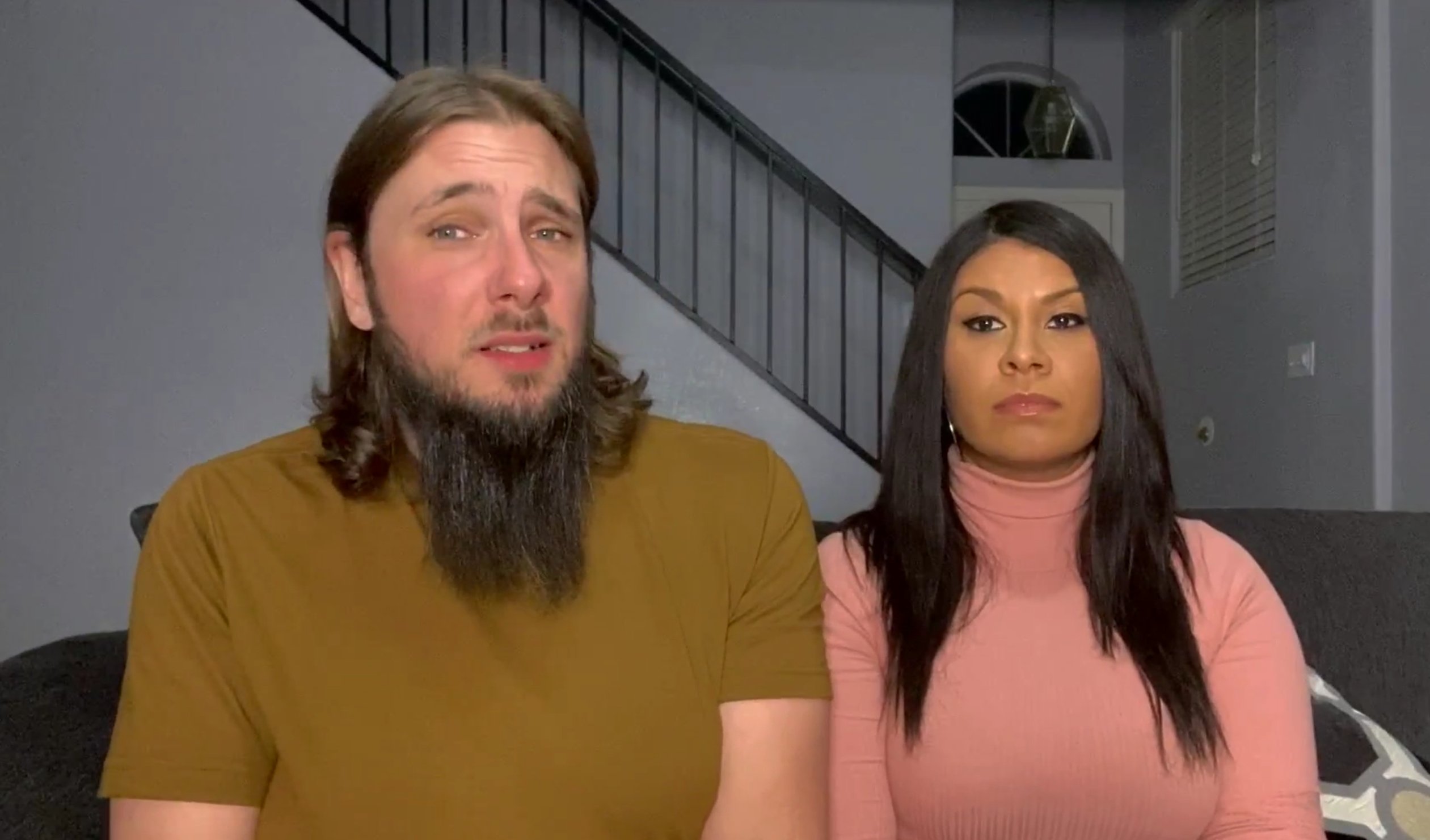 Colt and Vanessa's relationship
90 Day Fiancé fans were first introduced to Colt in season 6 when Colt married his first wife, Larissa Dos Santos Lima. In seasons 4 and 5 of 90 Day Fiancé: Happily Ever After?, Colt began dating Jess Caroline, which ended dramatically due to Colt's cheating with Vanessa throughout the entire relationship.
In The Single Life season one, Colt swooned Vanessa, and they quickly went from being friends with benefits to being engaged. In the finale, Colt shocked his mother and other Single Life cast members when he blurted out that he and Vanessa were married. The pair had eloped to Reno just as Colt's father and mother had.
Vanessa moves out of Colt's home because of Debbie's meddling
During the tell-all for 90 Day: The Single Life Season 2, Colt and Vanessa joined the stage with Debbie Johson. Colt revealed that his wife Vanessa separated from him because his overly-involved mother meddled in his marriage. Vanessa moved out and refused to live with Colt with Debbie in the house.
Vanessa explained, "I moved out. I'm tired of being under her roof. It's nonstop. Even if the door is closed to our room, it's 'Hey, Colt! Hey, Colt!'"
She explained that Debbie's interference in their marriage caused their relationship to crumble. Then Vanessa revealed that she and Colt had suffered a miscarriage. The tragic loss of her pregnancy, mixed with the criticism from mother-in-law Debbie, caused her to separate from Colt.
Are Colt and Vanessa still married in 2022?
So what is the status of Colt and Vanessa's marriage in 2022? On the May 9 episode of 90 Day Diaries Season 3, Colt and Vanessa update fans on their complicated relationship. Vanessa revealed, "We've been married about 10 months now." Colt chimes in, "Ten good months." Vanessa corrects him, "Ten OK months."
Vanessa revealed that she and Colt are still married despite her living in separate houses. She tells the cameras, "I've been staying at my cousin's house for the past month."
Colt revealed that he'd spent the days with his mother at their home and the nights with Vanessa at her cousin's house. Vanessa explained, "Debbie just meddles too much in the relationship, and I just feel like I am a third party there." Now, she's refusing to return to Colt's home unless Debbie is gone.
Vanessa threatens to leave Colt
However, Vanessa is concerned that Colt isn't taking her feelings to heart and is threatening to divorce him if he doesn't step up. She tells the cameras, "If Colt continues living the same life he's lived for 36 years, then I will have to end the marriage. And it breaks my heart."
Colt admits that he will have to try harder to get Vanessa and his marriage back on track. He says, "I've taken advantage of the fact that my wife is patient and loves me. And I'm stretching her patience with me far too thin."
With their marriage on the rocks, Colt will have to try harder to keep Vanessa as his wife. Will he be able to step up? Only time will tell if this couple will make it in the long run.
RELATED: '90 Day Fiancé': Are Molly Hopkins and Boyfriend Kelly Brown Still Together in 2022?