'90 Day Fiancé': Colt Johnson's Mom Might Have Met Her Overprotective Match in Jess Caroline's Dad in 'Happily Ever After' Sneak Peek
Colt Johnson ended his marriage to his Brazilian ex-wife, Larissa Dos Santos Lima, after less than a year. But the 90 Day Fiancé star is back—and looking for love with another Brazilian woman, 26-year-old Jess Caroline—on the fifth season of TLC's 90 Day Fiancé: Happily Ever After.
Colt was initially afraid to tell his very involved mom (and roommate), Debbie Johnson, about his relationship with Jess. He even flew from Las Vegas to Chicago for a weekend to spend a few romantic days with Jess in secret. But in TLC GO's sneak peek of an upcoming episode of 90 Day Fiancé: Happily Ever After, Colt came clean to his mom—and learned that Jess' dad might be just as protective as Mother Debbie.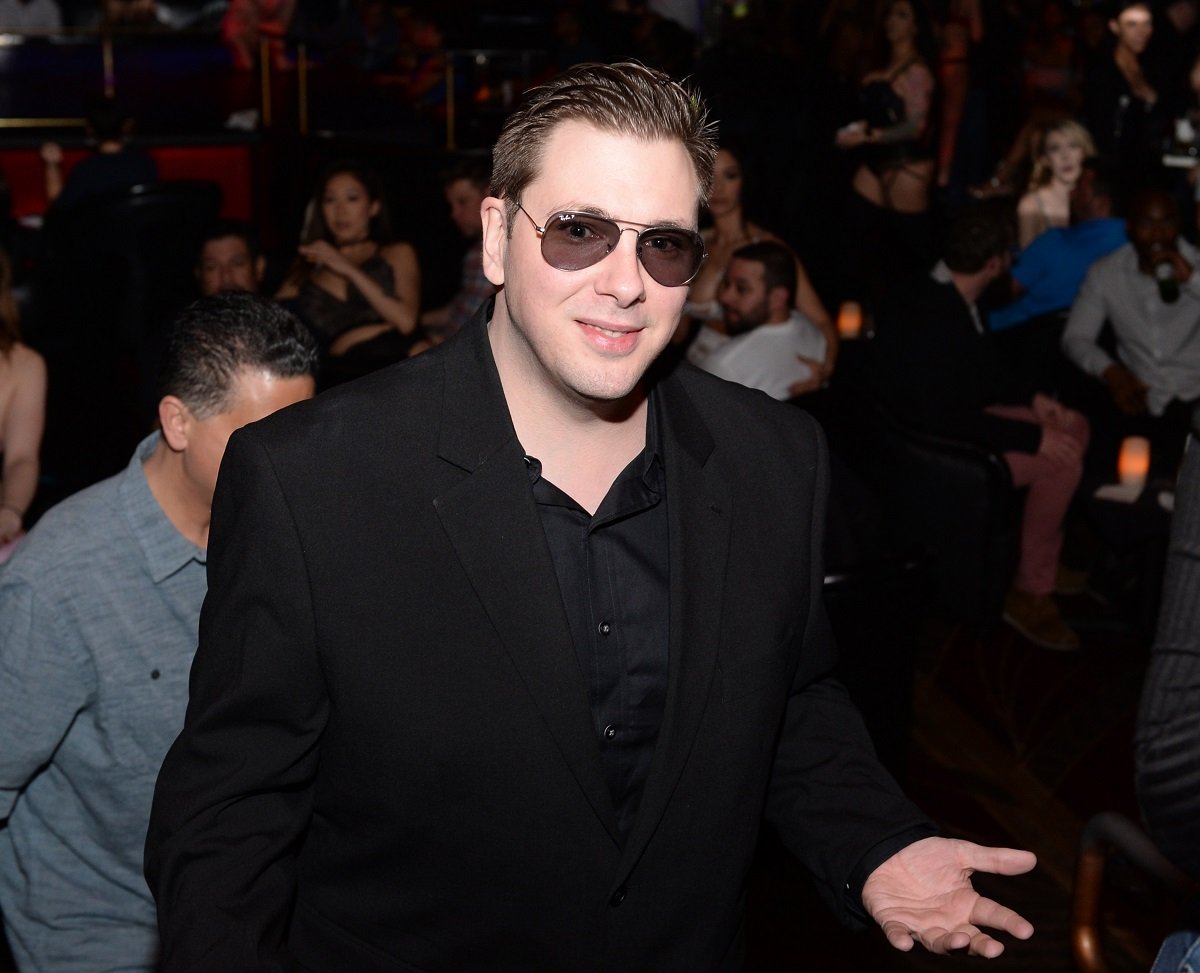 RELATED: '90 Day Fiancé': Jess Caroline Says She's Head Over Heels For Colt Johnson, Calls Him Her 'First Love'
RELATED: '90 Day Fiancé': Why Was Colt's First Meeting With Jess' Friends Such a Disaster—And What Is He Lying About?
RELATED: '90 Day Fiancé': Fans Think Colt Johnson Looks Totally Different In a Throwback Instagram Photo
RELATED: '90 Day Fiancé': Are Colt Johnson's 'Inspirational' Messages Creepy? Some Fans Think So
Colt told Jess that his mom hoped to come to Brazil
During a video chat with his new girlfriend, Colt revealed that he'd respected her wishes and come clean to his mom about their relationship.
While Jess was excited to hear that her boyfriend wasn't hiding anymore, that wasn't all Colt had to tell her. The 90 Day Fiancé star told his girlfriend that Debbie wanted to come to Brazil with him in a week to meet Jess and her family.
"My mother would like to come to Brazil with me when I come and see you," Colt said nervously. "Like, she asked me if she could go…She doesn't want me to make a mistake or something, or get hurt."
Jess was surprised by the news, responding only, "Your mom? Now? Oh my god."
Colt explained to 90 Day Fiancé producers that his marriage to Larissa had affected his mother deeply. He wanted to approach his relationship with Jess with more of his mom's input.
"In the end, she invited herself to come to Brazil with me," he said of his mom. "I feel like I owe it to my mother. She really got hurt a lot by my wife, and I want my mother to know that she'll be okay with the next girl I'm with."
Still, Colt was optimistic about Debbie's opinion of Jess. "I really think that once my mother meets Jess, they'll get along," the 90 Day Fiancé star said hopefully.
Jess warned her new boyfriend that her dad had the final say as to whether or not they would date
That's when Jess dropped a bombshell of her own. She revealed that her dad was just as protective as Colt's mom—and if he didn't approve of her relationship with Colt, she would end it immediately.
"My dad need to like you," Jess told her boyfriend, adding that she would follow her dad's advice no matter what. "Maybe my dad say, 'No, Colt no good for you.'"
Jess explained, "My dad is very important for me. I love you, but I love my dad, and my dad's more important, sorry. My dad thinks I need good boy for me."
The 90 Day Fiancé star seemed a little hurt, or even offended, by Jess' remarks. "Well, I think I'm a good boy for you," he replied defensively. "I just need to prove it."
The '90 Day Fiancé' star was apprehensive about the high-pressure visit to Brazil
As for Jess' dad having the final say in whether their relationship would move forward, Colt wasn't too pleased by the news. "That kind of sucks. That's a lot of pressure," he lamented.
"It's okay for you?" Jess wanted to know.
"I mean, I guess I don't have a choice," Colt said reluctantly. "I just hope your dad likes me."
The couple signed off with professions of love and hope for their future together. Still, Colt told 90 Day Fiancé producers that the stakes had officially just been upped when it came to his relationship with Jess—and he wasn't as excited for his trip to Brazil as he had been.
"I was so excited to go to Brazil, but I think, between my mother and now Jess' father, that I have to worry more about what our parents think than what I think of Jess," the 90 Day Fiancé star explained. "And I feel like I don't know how I could impress a man where I don't even speak his language. So, I'm really nervous about this trip." With two protective parents in tow, Colt wondered, who knew what could happen?