'90 Day Fiancé': Colt Johnson's Mom Says She 'Doesn't Trust Him to Make Good Decisions' About Love in 'Happily Ever After' Sneak Peek
No one was more upset by Colt Johnson's tumultuous marriage to his Brazilian ex-wife, Larissa Dos Santos Lima, than his mother and roommate, Debbie Johnson. The 90 Day Fiancé star's ex often brawled with Mother Debbie—almost as much, in fact, as she did with Colt.
That's why, when Colt took up with another Brazilian woman—Jess Caroline—and even secretly visited her in Chicago, he didn't tell his mom the truth. While Colt and Debbie were usually ultra-close, he worried about what his mother would say if he found out he was dating another woman from Brazil on a temporary visa to the U.S.
In a sneak peek of an upcoming episode of TLC's 90 Day Fiancé: Happily Ever After, Colt finally broke the news to his mom about his relationship with Jess.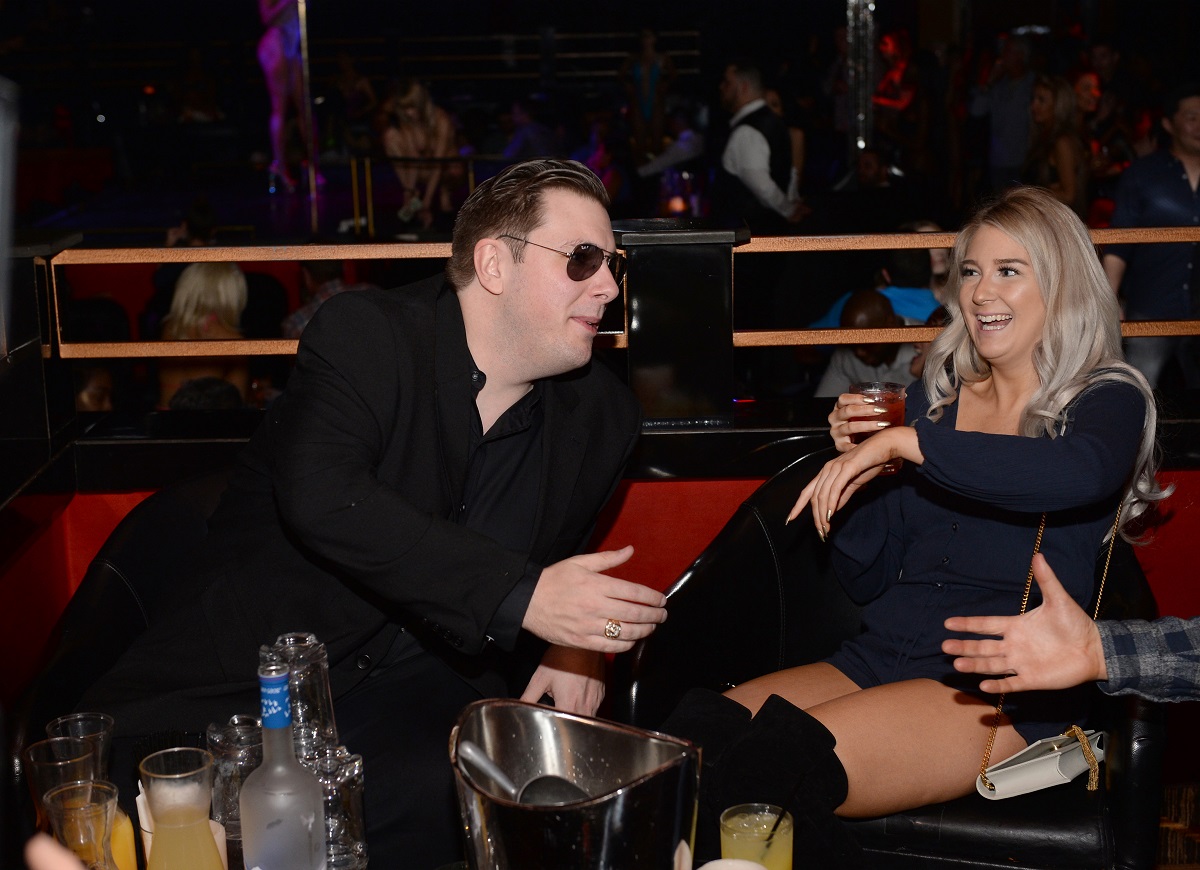 Colt came clean to Debbie about his new girlfriend
As Colt prepared to tell his mom the truth, he told 90 Day Fiancé producers that he wanted Debbie to see Jess as part of a completely new chapter in his life—instead of connected to Larissa in some way.
"I didn't want her to think that Jess was just Larissa part two," the 90 Day Fiancé star said. "I feel like my mother just barely survived my marriage to Larissa, and this might be too much for her, too soon."
The 34-year-old Las Vegas software engineer took a deep breath and broke the news to his wary mother. "I need to tell you something," he said nervously. "I'm dating somebody." Colt added that his new girlfriend was a 26-year-old Brazilian au pair who lived in Chicago.
Colt's mom was surprisingly calm about the news at first. She assured Colt that she wasn't angry about the information, and she was just glad he'd finally told her.
"I figured there was a reason why you were going to Chicago. You were being very secretive," Debbie told her son. "I don't expect you to run home and tell Mommy every time you see someone. I figured if something was happening, you'd eventually tell me."
The '90 Day Fiancé' star's mom warned her son to be careful
Debbie also assured Colt that she wouldn't judge someone simply due to their nationality. "Not all Brazilian girls are like Larissa," the 90 Day Fiancé star's mom reminded her son. "I think probably very few are like Larissa. I would never judge a person by why they're from."
Still, there was one aspect of Colt's relationship with Jess that did concern his mom. She wasn't a U.S. citizen. In fact, she was in the U.S. on a J-1 visa, which had a total time limit of up to two years. And Jess, Colt explained, had only six months left to remain in the U.S.
"But there are options after that," he said cryptically, possibly referring to the K-1 spousal visa. At that, Debbie couldn't contain her loud sigh.
"I know what you're thinking," the 90 Day Fiancé star began. But his mom cut him off, responding in an exasperated voice, "No, you don't."
Colt promised his mother that Jess wasn't just after him for a green card. "She doesn't even really care about staying here," he pointed out. "I think she misses home."
That news didn't seem to comfort Colt's mom, however—especially when she learned that he was entertaining the idea of moving to Brazil to be with Jess. "Over my dead body, you'll live in Brazil," Debbie told Colt in no uncertain terms.
Debbie worried that Colt was moving too fast
Still, Colt assured his mom that Jess was a great girlfriend, calling her "supportive" and loving. "Wasn't Larissa like that at first?" Debbie asked skeptically.
And when Colt told his mom that he was traveling to Brazil to meet Jess' family in just a week, she warned him against making any rash decisions.
Debbie told 90 Day Fiancé producers that she didn't think Colt should be considering a relationship with someone else from a different country while Larissa was in the U.S. "As long as Larissa is still in this country, awaiting her deportation, I don't think that Colt should be involved with anyone else from another country," she said. "It's too fast. Too much, too fast."
But Colt's mom knew that she might be fighting a losing battle when it came to her son and his love life. "When Colt's in love, he doesn't really think ahead. He's just in the moment," she complained. "I don't want that to happen until he's ready for it. It's not the right time."
Debbie was even concerned that Colt might come back from Brazil with a ring on his finger. "I don't trust Colt to make any good decisions," she said bluntly. "He proposed to Larissa after spending only five days together."
The 90 Day Fiancé star's protective mom warned him about the risks he might be facing in his new relationship. "You're still kind of blinded by your last relationship, and you might not be seeing clearly, and I would hate for you to come home with a bride," she told Colt. Debbie added ominously, "I will not let you make the same mistake again."