'90 Day Fiancé': Colt Johnson's Mom Thinks Jess Caroline Is Trying to 'Force' Her Son Into Marriage and Pregnancy On 'Happily Ever After' Sneak Peek
90 Day Fiancé star Colt Johnson might have ended his short-lived marriage to his ex-wife, Larissa Dos Santos Lima, but he moved on quickly with a new girlfriend, Jess Caroline. Jess, a 26-year-old Brazilian au pair who was working in the U.S. on a temporary visa, met 34-year-old Colt in person only twice before the couple decided to spend time together in Brazil with Jess' family.
Colt's very involved mother, Debbie Johnson, invited herself along on the trip from Las Vegas to Jess' home country. And in a new sneak peek of an upcoming episode of TLC's 90 Day Fiancé: Happily Ever After, she was immediately suspicious of Jess' intentions for her son.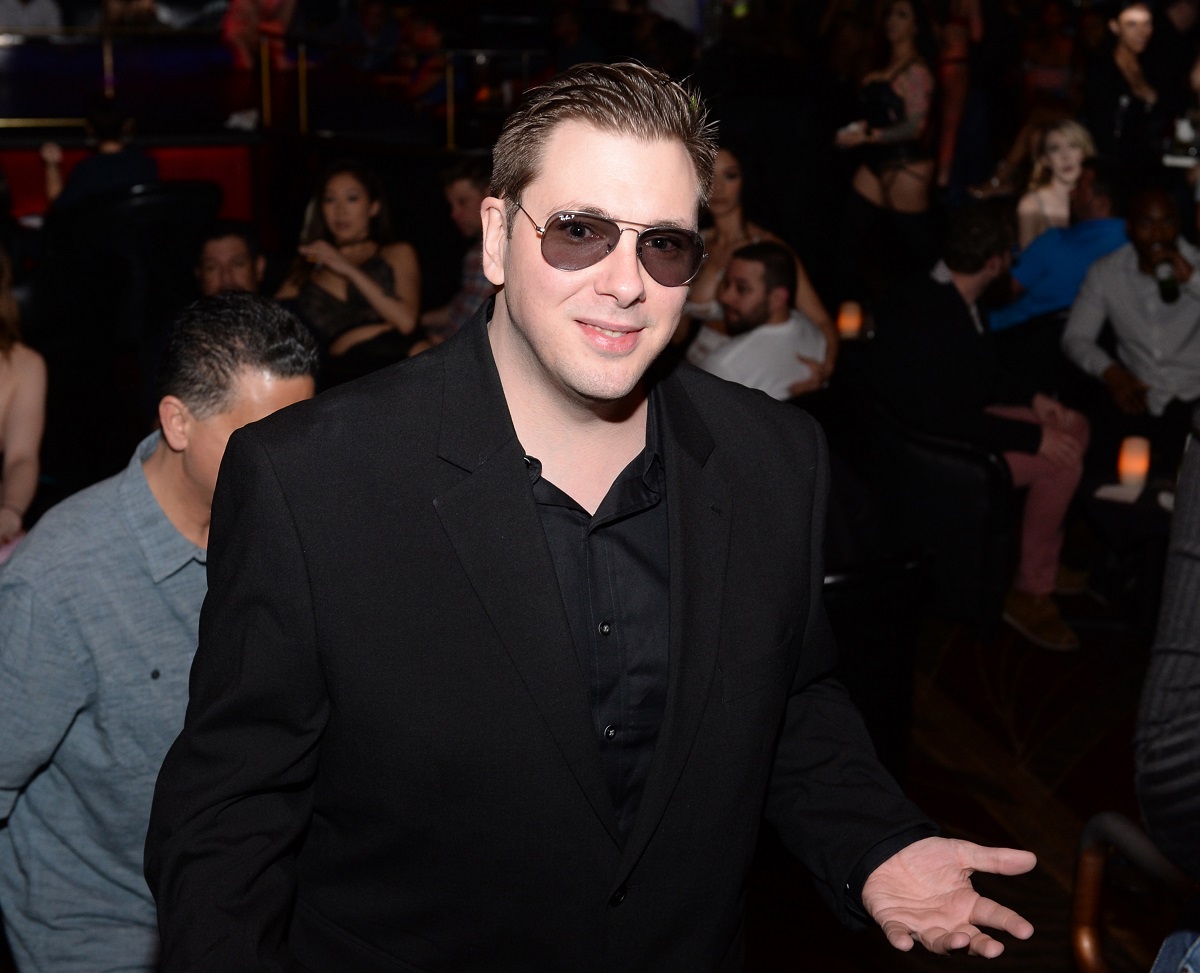 Colt and Jess immediately made Debbie feel uncomfortable with their PDA
As soon as Colt and Jess were reunited at the airport, they couldn't keep their hands off each other. The couple made out in front of Debbie in the car and even discussed their intimate moments in front of her.
"I'm happy Debbie here and meet my family," Jess said coyly. "But I need a little alone time with Colt for sex," she added, with Debbie listening in horror.
Colt didn't seem bothered by his girlfriend's public displays of affection or her allusions to sex in front of his mom. "I hope she didn't hear that," the 90 Day Fiancé star joked—adding that he wanted some immediate alone time with Jess, too.
"Sorry, Debbie!" Jess laughed. (Debbie's grimace in response said it all.)
As for Debbie's first impression of Jess, she had a few choice comments to make herself. "My first impression of Jess is, she seems like a very pretty little girl," she told 90 Day Fiancé producers. "Voluptuous, you might say."
Debbie was alarmed to learn that Colt and Jess were already talking about children
But sex talk and makeouts weren't the only things that concerned Debbie as the trio made their way back from the airport.
Almost immediately, Jess told Colt's mom that she and Colt had picked out names for possible children. "My kids with Colt have names," she told an obviously horrified Debbie.
Colt took Jess' telling comments in stride. Gripping his girlfriend's hand affectionately, he agreed, "Yeah, we talked about what we would name our future children one day. If it's a boy, it would be Dominic. And then if it's a girl, it would be Katrina."
Debbie was clearly shocked by the news. "You're talking about children already?" she asked her son pointedly.
"Well, in the future," the 90 Day Fiancé star told his mother reassuringly.
"Wow," she responded, stunned into silence by the news.
The '90 Day Fiancé' star's mom suggested that Jess might be trying to use Colt for a green card
Colt's mom wasn't pleased to learn that her son was already discussing possible children with his brand-new girlfriend, given how his marriage to Larissa had gone.
"I'm totally in shock," Debbie told 90 Day Fiancé producers. "Colt's never mentioned even wanting to have children."
She theorized that Jess might have ulterior motives when it came to getting involved with her son. What Jess really wanted, Debbie guessed, was American citizenship.
"I think she might be trying to force him into believing he really wants to settle down and get married and have kids," Debbie admitted. "I think Jess might want to get pregnant so that she can get a green card and become a citizen and live happily ever after."
Debbie's unimpressed reaction to Jess made Colt question having brought her to Brazil at all. "My mother is embarrassing me right now," Colt told TLC producers, adding that she sometimes got "cranky."
"I'm really afraid that, in the end, Jess just might not be able to get along with my mom," Colt lamented.