'90 Day Fiancé': Colt Johnson's Mother Debbie Reveals the Professional Athlete She Had a Relationship With
'90 Day Fiancé' star Debbie Johnson is known for being Colt Johnson's mom. But before that, she was a lady with a wild dating past.
Debbie Johnson was never one of the main cast members of 90 Day Fiancé. But her relationship with her son, Colt Johnson, has made her a staple in the franchise. Since first appearing on season 6 of 90 Day Fiancé with her son, the pair have been on multiple spin-offs together. In a recent episode of Bares All, Debbie got candid about her personal life and revealed she used to have a relationship with a celebrity.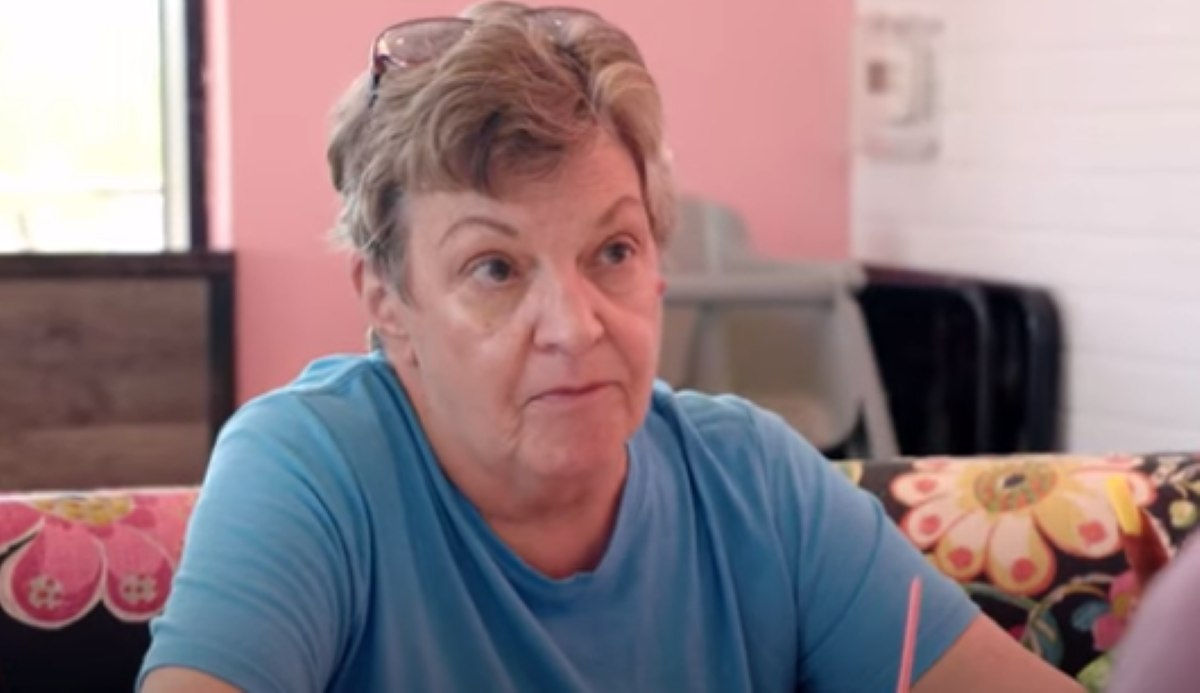 Debbie Johnson's dating past
In a February episode of Bares All, Debbie revealed that she hasn't always been as uptight as we saw her on the show. While playing a game of Never Have I Ever, Debbie said that she had some one-night stands.
"Oh my god, I grew up in the 60s and 70s," Debbie said. "Yeah, I had a lot of one-night stands. I had one-night stands, I don't even remember their names."
She then admitted that she had a one-night stand with the Marlboro Man, who had been in the Marlboro advertisements. But then when host Shaun Robinson showed her a picture of the man in the ads, Debbie said it "could have been him."
Which athlete did Debbie have a relationship with?
The Marlboro man isn't the only man of notoriety that Debbie had a relationship with. In an interview with Entertainment Tonight, she revealed that she used to talk to former Harlem Globetrotter and NBA star, Wilt Chamberlain.
"I used to talk to Wilt Chamberlain on the phone," she said. She went on to claim that she had gotten his number after she asked him for an autograph at a baseball game.
"He wanted me to come over to his house, but I never quite got there and we would talk on the phone," she said. "He would call me and one time, before the playoffs … it was between the Knicks and the Bucks … and I was talking to Wilt Chamberlain the whole time. It was interesting, it was fun. I enjoyed it."
Though the two talked on the phone often, they never took the next step and became intimate.
"But I never became one of his 100 women," she said of the women Chamberlain slept with. "No, he says he had 100 women, I was not one of them."
Debbie knows this information probably conflicts with the image that 90 Day Fiancé fans have of her.
"I think people think of me as a lonely old b*tch," she said. "I don't think people really realized I had a life before [Colt]. And it was the '50s and '60s, which was a fantastic time to be a young lady. I know how to have fun. I know how to have a good time. I still do."
Debbie is currently single and open to dating.
Who is Colt Johnson dating?
Colt's dating life has also been complicated. He first appeared in the franchise with Larissa Dos Santos Lima. The two got married and quickly divorced after a number of domestic disputes. After Dos Santos Lima, Colt began dating another Brazilian, Jess Caroline. He currently is in a friends-with-benefits relationship with his friend, Vanessa Guerra.
"You know, I love Vanessa. She's a part of my life," Colt told the outlet. "She's my best friend, you know, and we'll see what happens with that. Vanessa, I don't know what it is about her, but we've connected in the past years, we've come in and out of each other's lives, but we just always seem to find each other again."