'90 Day Fiancé': Colt Johnson's New Girlfriend Reveals Who's the 'Boss In the Bedroom' in a New 'Happily Ever After' Sneak Peek
Colt Johnson and Larissa Dos Santos Lima are one of the featured couples on the fifth season of TLC's 90 Day Fiancé: Happily Ever After—but they're certainly not together these days.
After an explosive breakup and three arrests for domestic violence, Larissa and Colt got divorced after less than a year. Larissa moved on with her on-again, off-again boyfriend, Eric Nichols, while Colt took up with Jess Caroline, a Brazilian au pair living in Chicago.
In a new sneak peek of the June 22 episode of 90 Day Fiancé: Happily Ever After, Colt sneaked out from Las Vegas to Chicago to see Jess under the guise of visiting friends. He didn't tell his deeply-involved mother, Debbie Johnson, the truth about his trip—which didn't make Jess too happy.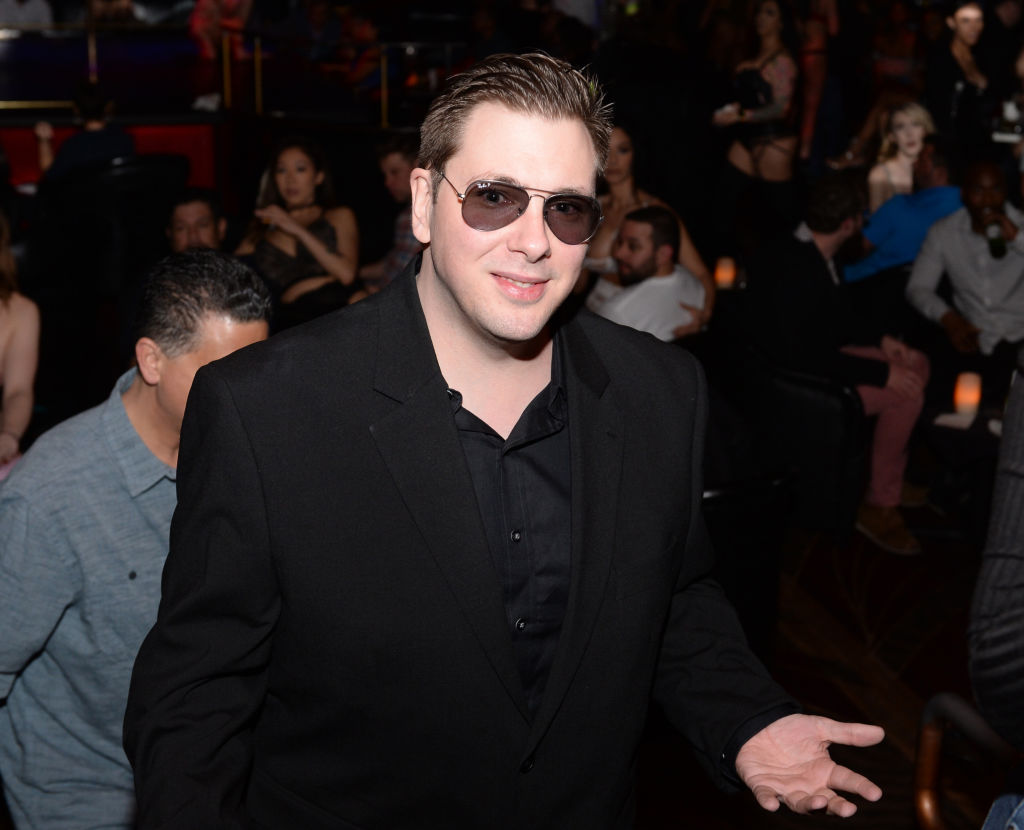 Colt and Jess spent the night together after their date in Chicago
Colt, 34, and Jess, 26, had a quick meet-up at a bar in Chicago before heading back to Colt's hotel room together. On the way home, they had a bit of a tiff about Colt's refusal to tell his mom about Jess just yet—especially because she was Brazilian, like Larissa, and he worried his mother would disapprove.
But on the TLC GO sneak peek of the upcoming episode of 90 Day Fiancé: Happily Ever After, it looked like Colt and Jess had ultimately worked it all out. Colt brought his new girlfriend coffee and breakfast after their first night together.
"Jess is the first woman I've dated since Larissa," Colt told 90 Day Fiancé producers. "Last night, Jess was annoyed with me that I didn't tell my mother about her. But once we got back to the hotel, she forgot about it pretty quickly."
"And we had sex," he added. "It was great."
As for her first night with Colt, Jess told 90 Day Fiancé producers she was satisfied, too: "I like sex with Colt because I'm the boss in the bedroom," she told them before dissolving into giggles.
Later in the day, as Jess and Colt headed out on Colt's first water taxi ride, the new couple talked in more depth about their bedroom activities from the night before.
"So what makes me different?" Colt wanted to know, after finding out that Jess had been on dates with six or seven different men since arriving in the U.S. six months earlier.
Jess said bluntly, "You like sex. I like sex, too, so—match! Brazilian girls like sex a lot."
Colt got a dig in at Larissa in response, saying: "My ex-wife didn't like sex a lot. She was Brazilian."
The '90 Day Fiancé' stars discussed Colt's past with Larissa
In addition to becoming intimate for the first time, Colt used his time in Chicago with Jess to open up about his ill-fated marriage to Larissa. "My last relationship almost destroyed me," the 90 Day Fiancé star told his new girlfriend.
Despite Colt's vague references to his troubled marriage, Jess wanted more information. She was especially unhappy that Colt hadn't told Mother Debbie about his new relationship.
"Yesterday, you say in car, your mom know nothing about me, yes?" she mentioned, broaching the sensitive subject again. "So one day you talk, yes? Next month, next year?"
Colt admitted that he still wasn't ready. "I don't know," the 90 Day Fiancé star said nervously. "You have to understand. I don't want to tell my mother that I'm dating someone right now. I can't do the same thing I did with Larissa."
And, despite some reluctance on his part, Colt eventually told Jess about Larissa's three arrests for domestic violence during their weekend getaway. Luckily, Jess was supportive. She encouraged Colt to move on from his past and get a fresh start in life.
Jess pushed Colt to tell his mother about her
Jess admitted that Colt's refusal to come clean about their relationship to his mother offended her.
"I no want this ruin my night, because I want sex," she told 90 Day Fiancé producers. "But I feel Colt don't care about me."
The software engineer tried to explain that he didn't have any ill intentions behind the secrecy. Instead, he claimed, he just wanted to protect his mom after what happened with Larissa.
"It's not that I'm ashamed of you or think little of you," Colt assured Jess. "I just don't want my mother to worry or think something is weird."
But Jess wasn't convinced. She insisted that her new boyfriend tell his mom about their relationship as soon as possible. "I good person, and funny, and beautiful," she reminded the 90 Day Fiancé star. "So, talk your mom, okay? Promise?"
"Yes, I promise," Colt finally agreed—although from preview clips of the later episodes, it looks like he might regret it, as he and Jess will get into it almost as much as he and Larissa seemed to.