'90 Day Fiancé': Colt Johnson's Sex Proposition Has Fans Losing Their Minds
90 Day Fiancé star Colt Johnson is back on the latest season of 90 Day Fiancé: Happily Ever After?, and despite fans only having the first episode and trailers on hand, they're already tearing Colt Johnson to shreds. However, Johnson has never exactly been a fan favorite, and his possible revenge porn leak certainly hasn't helped his public image, so perhaps this comes as no surprise. [Warning: spoilers ahead regarding Colt Johnson and Jess Caroline's relationship.]
Did Colt Johnson leak revenge porn?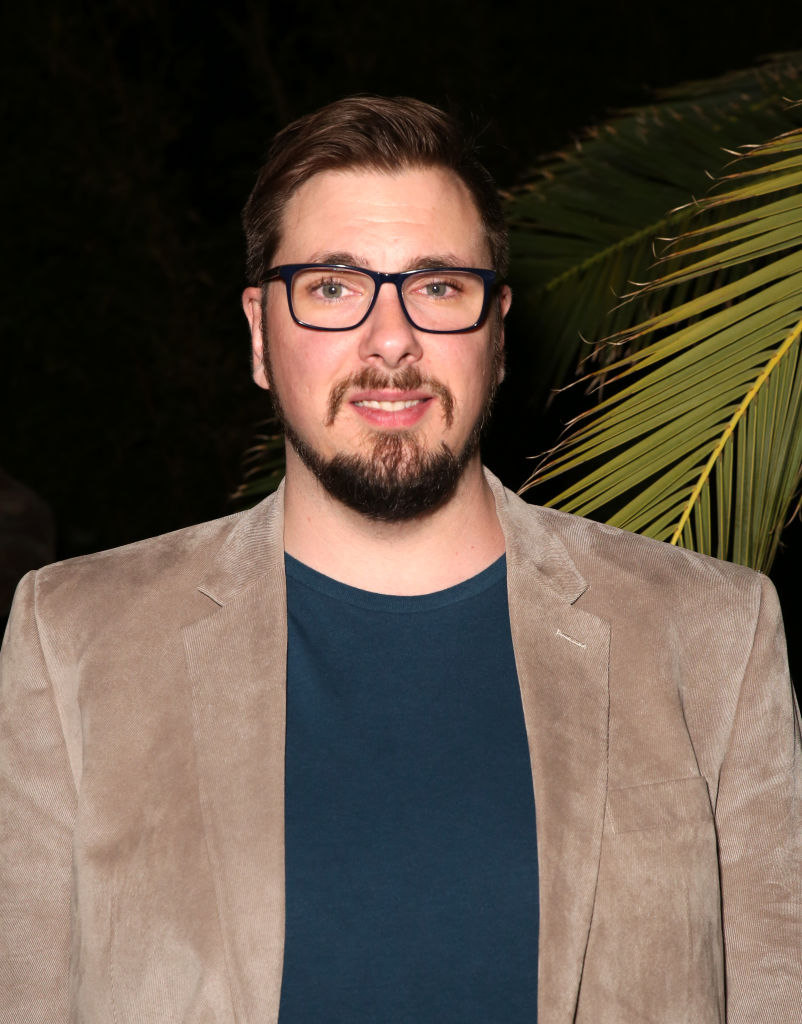 RELATED: '90 Day Fiancé': Did Colt Johnson's Ex-Girlfriend Just Call Him Abusive?
Unfortunately, it sounds as if Colt Johnson's behavior when relationships fail isn't exactly gentlemanly. 90 Day Fiancé star Jess Caroline took to her Instagram in April 2020 to claim that Colt Johnson may have leaked revenge porn of her following their breakup. 
One her Instagram story, Caroline wrote, "I am tired of all the abuse I had in my old relationship and I still have it! Enough, I can't take it anymore! I'll tell you the whole truth no woman needs to go through this."
She then added a shocking detail, "Hello everyone, I am really nervous right now about a DM I just received by a guy who says he is [Colt's] friend my ex boyfriend, a guy who uses women to stay relevant on the 90 Day Fiancé show. He is the only person who I trusted to sending private pictures while we were dating long distance. Now I just got this DM from his friend and he told me [Colt] sent it to him. Everyone already knows [Colt] loves to leak pictures of his [redacted]. But I never could imagine he could get that far and leak images that I trusted on him."
Caroline then asked fans and friends for help seeking legal counsel. She wrote, I know [revenge] porn is a crime and I need some legal guidance. If you are an attorney or law enforcement please tell me how I can proceed to make this sicko stop. I am located in New York. Thank you."
Larissa Dos Santos Lima warns Jess Caroline
The latest season of 90 Day Fiancé: Happily Ever After? even sees Larissa Dos Santos Lima reaching out to Jess Caroline early on to try and warn her away from Colt Johnson. 
One scene sees Lima approaching Caroline for a drink in a restaurant. Lima tells producers, "I feel like Colt should feel a little bit taste of his own poison."
Lima then tells Caroline that there's more to Johnson than meets the eye. "You should know the truth about Colt," Lima starts out. It remains to be seen what Lima's truth about Johnson is, but based on Johnson's history of cheating on Lima, it sounds like that might be a safe bet.
When Caroline posted about her possible revenge porn situation, Lima was one of the first to back her up. She reposted Caroline's story and added, "He abuses women in every way, he has [to] stop! I will fight for me and for all women! I won't shut up."
'90 Day Fiancé' fans mock Colt Johnson's proposition
Now, 90 Day Fiancé fans are losing it over Colt Johnsons sexual suggestion on the latest season. Johnson met up for a date with Jess Caroline at a hotel, and as the evening wound down he asked her, "Would you like to come back to my hotel room so that we can probably have sex?"
Naturally, fans immediately started roasting Johnson. One Redditor wrote, "Would you like to PROBABLY have sex? I don't care if he was a supermodel nicest guy ever who says that?"
Another user added, "Nothing gets a girl more turned on than a man hedging his bets."
"His whole segment was cringey. But oh my god his intro where he's working out and his mom walks in… I just lost it," opined another Redditor. 
Another user suggested that it may just be a put-on. They wrote, "It has got to be an act by now. There is no way a sane person would ask that on a date."