'90 Day Fiancé': Corey Addresses Rumors That Evelin Is Banned From Entering the US for 10 Years
90 Day Fiancé: The Other Way's Corey Rathgeber sets the record straight regarding some rumors about his wife, Evelin Villegas. Sources claim that Evelin has been banned from entering the United States for 10 years. What is the truth? Corey goes to Instagram to clear the air.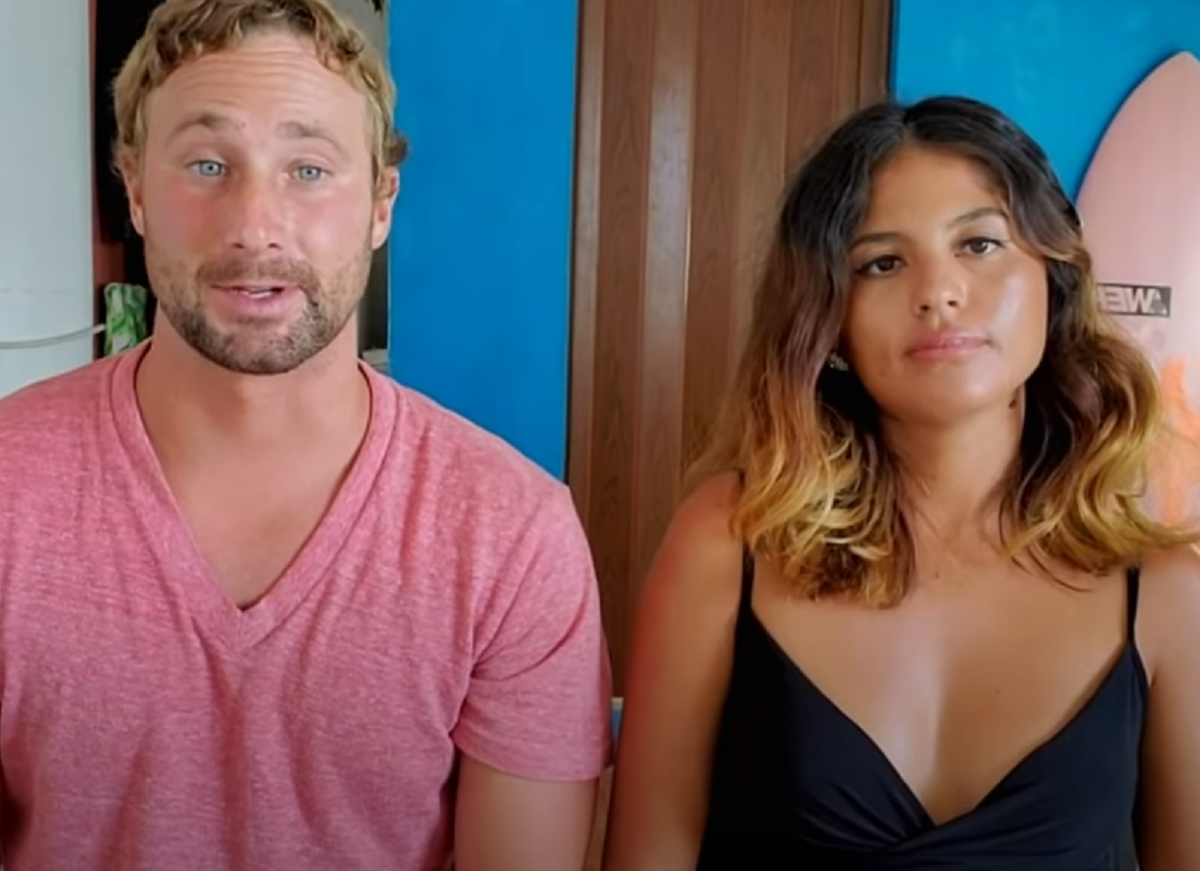 Is Evelin banned from entering the US?
Last year, rumors about Corey and Evelin circulated on the internet. A source told Soap Dirt that Corey and Evelin have been married for years. They claimed Corey and Evelin lied to the audience for money. Evelin finally confirmed this information on the Sept. 12th episode of 90 Day Fiancé: The Other Way. She told her sisters that she and Corey have been married for over a year.
On top of that, the source told the publication that Evelin is banned from entering the United States. Reportedly, it's due to Evelin not adhering to the temporary visa guidelines. The insider claimed that Evelin's visa expired while waiting on the spousal visa approval. They claim that Evelin overstayed her visa while in Washington. When she left to go back to Ecuador, immigration pulled her aside to investigate. They found evidence that she'd been working illegally while in the US during the search.
Corey addresses rumors about Evelin's immigration status
In Corey and Evelin's debut episode on the franchise, they lived in Washington with his family. Evelin said she never wanted to live in America, and she headed back to Ecuador. She told Corey if he wanted to continue their relationship, he would have to move to her hometown of Engabao.
Since the news broke that Evelin and Corey are married, fans wonder if what the insider said about Evelin's immigration status is accurate too. On his Instagram, Corey answered some fan questions on his story. One fan asked Corey, "Is it true Evelyn [sic] has to stay out of the USA for 10 years?" The 90 Day Fiancé: The Other Way star replied, "Absolutely not. That is another false rumor." He may have put an end to that rumor, for now. But how much can audiences trust them?
Can '90 Day Fiancé' fans trust what Evelin and Corey have to say?
Many 90 Day Fiancé fans feel lied to by the couple since Evelin revealed that they kept their over 2-year-long marriage hidden. Now, fans are doubting the validity of their storyline on 90 Day Fiancé: The Other Way. It's been challenging to sift through all of the information to find the truth.
Corey and Evelin spent several seasons pretending that they were doubtful about marriage while being married. Many fans have come forward saying that they feel scammed. Why did TLC continue the storyline of Evelin having commitment issues if they were already married?
While Corey said the immigration status rumors aren't true, it will require more proof to get fans to believe it. Hopefully, TLC will address the questions regarding Evelin's US immigration status on season 3 of 90 Day Fiancé: The Other Way.
RELATED: '90 Day Fiancé': How Does Corey's Fling With Jenny Line up With Secret Marriage to Evelin?