'90 Day Fiancé': Corey Admits the Fling in Peru With Jenny Was a Full-On Relationship, Not a One-Night Stand
On 90 Day Fiancé: The Other Way, Corey Rathgeber admitted to his friend, Raul, that his wife, Evelin Villegas, doesn't know the whole truth about his fling with Jenny in Peru. Corey has been hiding quite a bit of information from everyone. How serious was his fling with Jenny? It turns out it was an actual relationship, not a one-night-stand like he previously said.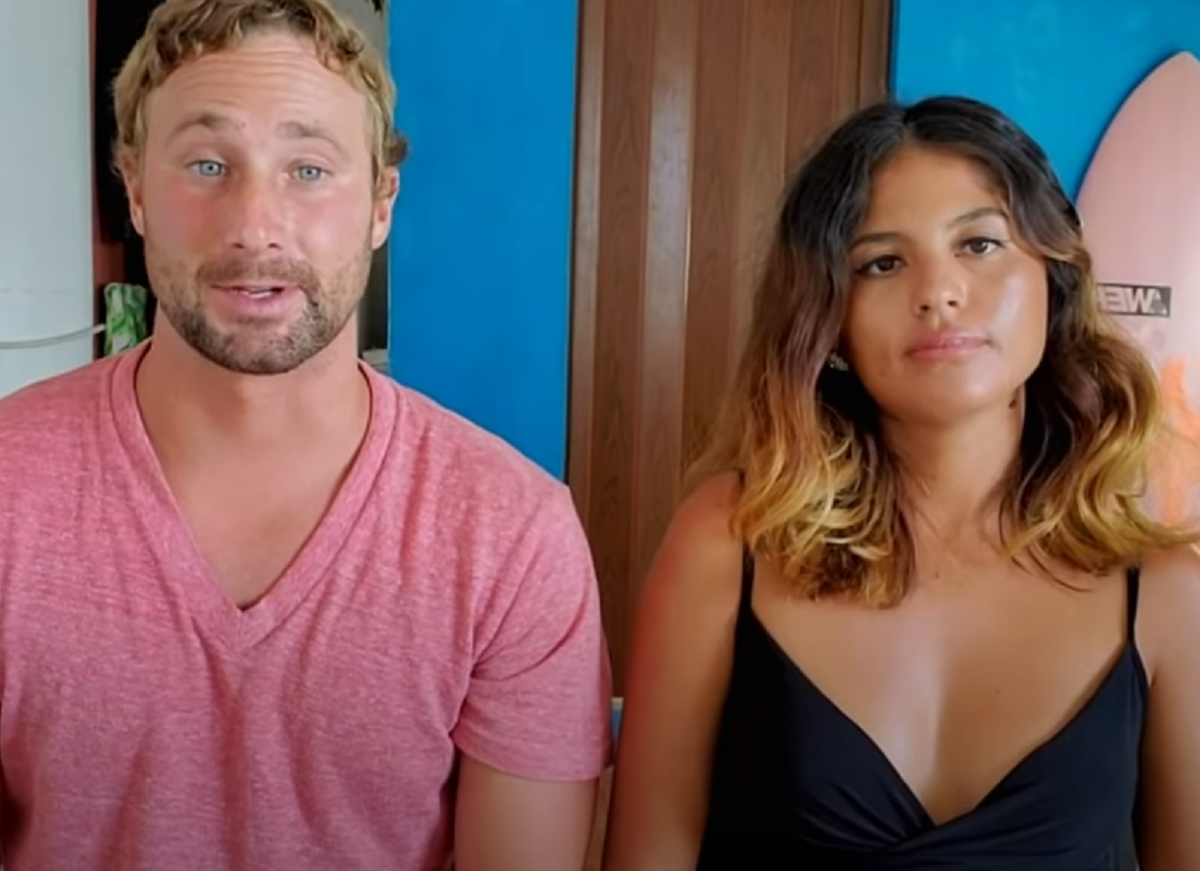 Corey had a fling with Jenny while in Peru
On the premiere episode of 90 Day Fiancé: The Other Way Season 3, Corey admits that he had a fling with Jenny in Peru. However, Corey has maintained that his wife, Evelin, broke up with him, so he left for Peru. While Evelin claims it was just a "break," Corey saw it as a full-fledged breakup. Corey ran off to Peru, where he and Evelin first met, to clear his head, but that's when he met Jenny.
Corey told Evelin the fling with Jenny only lasted a few days and that they never slept together. Evelin found out about Corey's other girlfriend, Jenny, through a mutual friend. When Corey admitted to Evelin that there is "more to the story" than he initially let on, Evelin told her sisters that Corey was presenting Jenny as his girlfriend while in Peru. Though she did admit that they were on a break, she and Corey were still married on paper.
Corey reveals how serious his relationship was with Jenny
In the Sept. 26th episode of 90 Day Fiancé: The Other Way on discovery+, Corey finally came clean about the severity of his relationship with Jenny. Corey told his friend, Raul, that after Evelin broke up with him, he had a pretty serious relationship with another woman, Jenny. He admitted that the relationship was a lot more serious than he previously told him.
Corey explained, "It was serious, you know, like, she introduced me to her family." Raul is shocked. Corey went on to explain that he and Jenny were "actually going to get a place together." He told cameras, "I lied to Evelin when I told her I wasn't intimate with Jenny. I told Evelin that I did see a girl while I was in Peru. I didn't tell her just how serious it was."
Evelin doesn't know the extent of Corey's fling with Jenny
He admitted, "But Evelin doesn't know any of that. She just thinks it's a one-night thing." Raul told Corey, "Oh my God, it sounds like a Venezuelan soap opera." Raul, who had a fling with Evelin a while back, told Corey that Evelin is going to "freak out when she finds out."
According to Corey, Evelin had no idea that Corey was in a relationship with Jenny. However, their mutual friend did tell her that Corey was introducing Jenny as his girlfriend while in Peru. Corey is afraid that Evelin will leave him when she finds out. Raul advised him to talk to Jenny, tell her face-to-face that he wants to be with Evelin, then go to Evelin and tell her the whole truth about the Peruvian fling.
Corey has put himself in a sticky situation caused by his infidelity. However, he can't back out of telling Evelin the truth because Raul told Corey he would tell her himself if he didn't. Can Evelin and Corey's already broken relationship survive Corey's admission? Fans will have to keep watching the rest of 90 Day Fiancé: The Other Way Season 3.