'90 Day Fiancé': Corey Asks Fans to Lay off of Evelin
90 Day Fiancé couple Corey and Evelin are always going through some sort of drama, and this season of The Other Way is no exception. Evelin Villegas learned that Corey Rathgeber was seeing someone else in Peru while they were on a break, or what Corey thought was a break-up. Now, with more drama brewing on the horizon, Corey is reminding fans to play nice on social media. 
Corey tells fans not to bully Evelin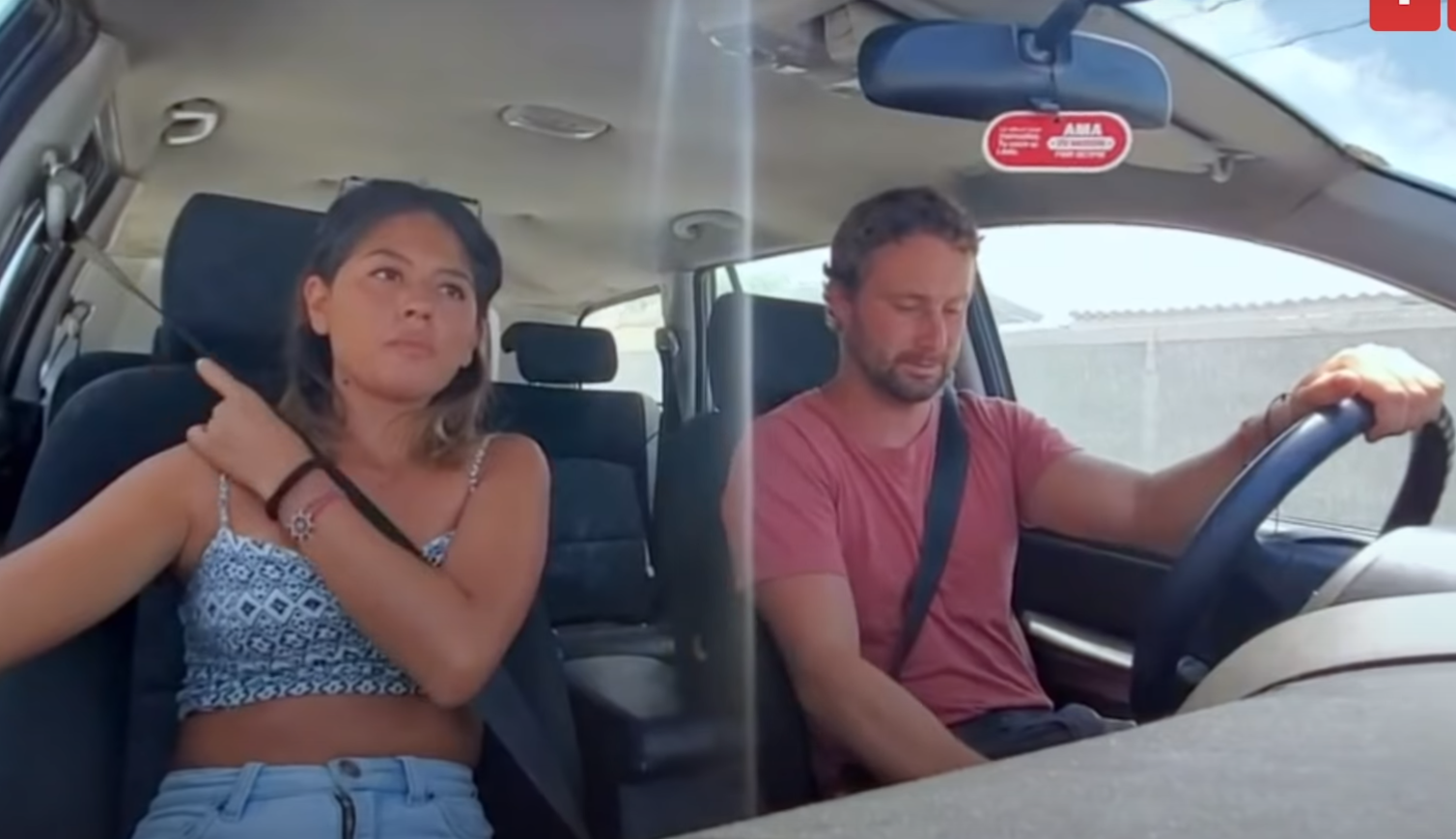 Corey and Evelin are back with their 90 Day Fiancé relationship, but this time Corey Rathgeber wants fans of the show to keep the drama on their television screens. He's taken to his Instagram stories to ask fans to respect Evelin Villegas as the season airs. 
"As the season continues I would just ask that the bloggers/viewers be respectful towards Evelin. Regardless if we are in a relationship or not I will always care about her," Corey wrote. 
"Online bullying really can break the strongest of people and mentally hurt them. It's not okay. As my dad always once said [sic] 'if you don't have anything nice to say then say nothing at all' so please honor his words for me. Thanks," he added. 
In a second Instagram story, he added another comment suggesting that Evelin has been dealing with online bullying for a long time now. 
"Also, understand she's had to deal with this for years. It isn't easy and no person should have to go through the amount of online bullying that Evelin has," he wrote. 
"Just please think twice before saying anything negative. If you are a big supporter of her let her know that you care," Corey added. 
Evelin Villegas is often the subject of condemnation on social media as a result of what some fans perceive to be a lack of kindness or respect toward Corey Rathgeber. 
The two prepare for an expensive wedding
Corey Rathgeber and Evelin Villegas have been preparing to tie the knot on 90 Day Fiancé, but a hefty price tag has Corey feeling anxious. Evelin invited a prestigious wedding planner, and she and Corey showed the planner a plot of land they purchased by the beach in the hopes that it could serve as their venue. 
The planner quickly shut that down, explaining that it lacked the necessary infrastructure. She then cited potential prices running from $26,000 minimum up to $50,000, leaving Corey stunned. 
"My brother had a wedding in the United States. It cost him $5,000 okay? Don't tell me that we're gonna spend $50,000 to $60,000 on a wedding in a third-world country. … I'm kind of freaking out right now because I just don't know how I'm gonna pay for this wedding," Corey told cameras.
"I trust her, she's the best," Evelin told Corey in front of the planner. 
"I believe you're the best with that kind of money, I believe anyone can be the best with that kind of money," he replied. 
Corey Rathgeber was seeing another woman in Peru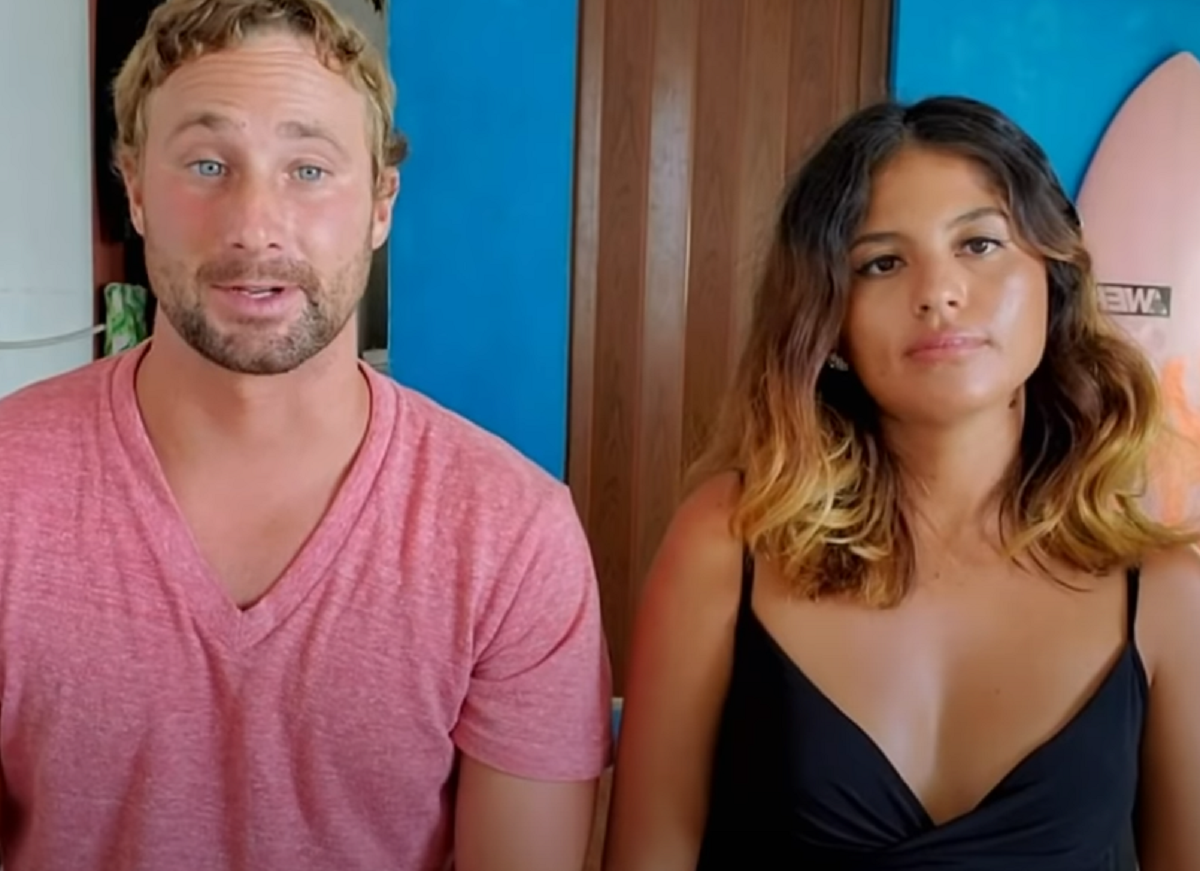 If the price tag isn't enough for the 90 Day Fiancé wedding to fall through, Corey Rathgeber's secrets might be. Corey and Evelin went on what Evelin called a break, and what Corey called a break-up, just before COVID-19 hit in earnest. 
Corey was very hurt and confused and took a month to get his thoughts organized in Peru. While there he met and spent time with a woman named Jenny. 
Evelin knows about this, but Corey has claimed that he did not have sex with Jenny, and that they only spent four days together. Since then, he's implied there's more to the story, and that telling Evelin could be catastrophic for them. 
"I haven't been completely honest to Evelin. When she discovers new information — yeah, it's gonna be bad. It's gonna be really bad," Corey told cameras.