'90 Day Fiancé': How Does Corey's Fling With Jenny Line up With Secret Marriage to Evelin?
90 Day Fiancé: The Other Way fans are trying to make sense of the fact that Evelin Villegas and Corey Rathgeber got married secretly. In the current storyline, Corey tries to convince fans that he and Evelin were on a break during his escapade to Peru, where he met a woman named Jenny. So how can fans make sense of Corey's fling and Corey and Evelin's secret wedding timeline?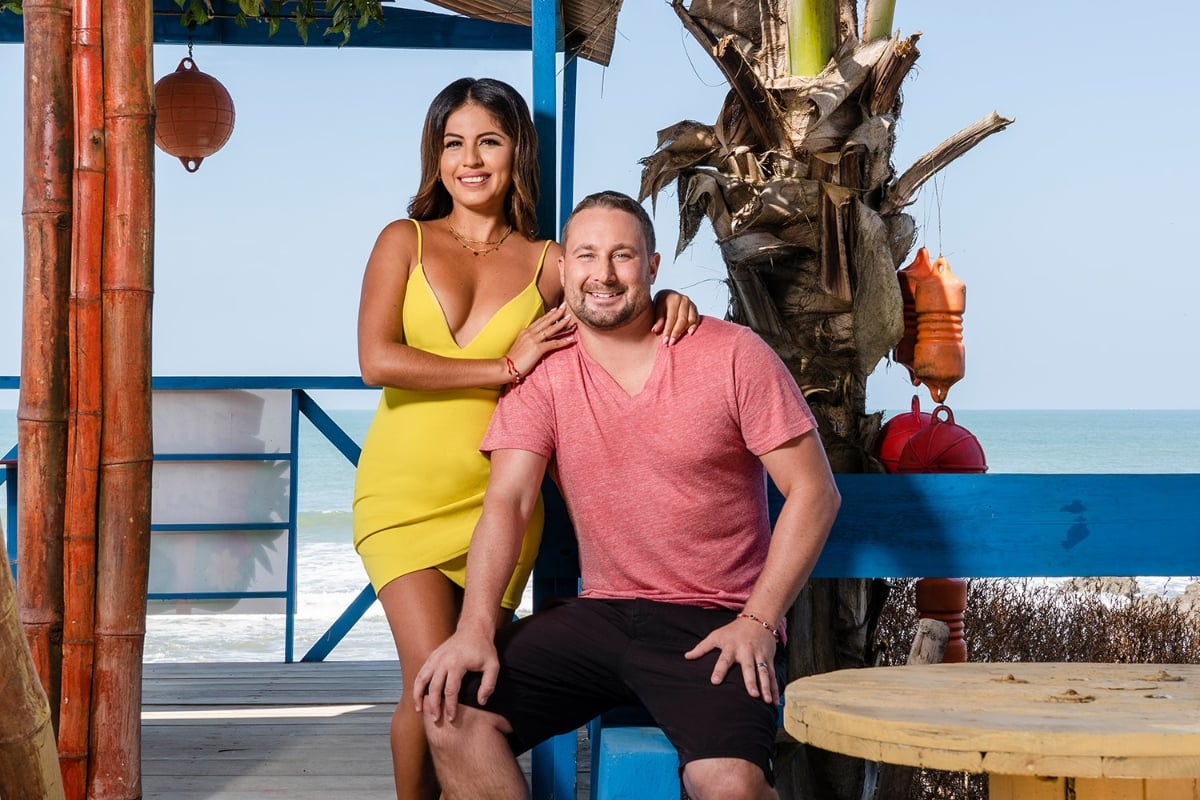 Corey claims he and Evelin were 'on a break' when he had affair with Jenny in Peru
On the premiere episode of 90 Day Fiancé: The Other Way Season 3, Corey admits that he had a romantic fling with Jenny in Peru. Corey claims that his fiancée (or wife?), Evelin, wanted a "break" to think about whether or not they should even get married.
Corey took the "break" as a full-fledged breakup, but Evelin didn't see it like that. He ran off to Peru because he needed to clear his head. That's when he met Jenny. Corey claims that the fling with Jenny only lasted a few days and that they never slept together. Evelin found out about Corey's other girlfriend, Jenny, through a mutual friend. That's when Corey admitted to Evelin that there is "more to the story" than he initially let on.
On the Sept. 12th episode, Evelin told her sisters more of the supposed affair. She said, "I told you that Corey was flirting with girls. But you don't know that he had this girl in Peru, and he was presenting her as his 'girlfriend.'" She admitted that she and Corey were not together during the time that he was in Peru. She told her sisters, "Yes, we were broken up during that time, but how could he have a girlfriend?"
Evelin and Corey got married secretly
It appears there was a lot of the story that even audiences didn't know about Evelin and Corey. On the Sept. 12th episode of 90 Day Fiancé: The Other Way, Evelin dropped a bombshell. After trying on wedding gowns for her upcoming nuptials, Evelin shocked audiences by revealing she's already married to Corey.
Evelin said, "Well, now I have to tell you something." She admitted, "The truth of the matter is, one year ago, Corey and I went to Guayaquil and got married." Corey commented on the Instagram clip, writing "Yep it's true! Keep watching to see the full story behind it. There will be many long awaited questions to be finally answered!"
What is the timeline of the secret marriage and Corey's fling?
Corey said he left for Peru after Evelin told him they should take a "break." Based on Corey's Instagram posts went to La Libertad, Peru, on February 6th, 2020. The last post he made of his trip is a photo of Trujillo, Peru, dated March 2nd, 2020. That coincides with him telling cameras that his trip to Peru was about a month long.
After that, Corey appears to have gone back to Engabao, Ecuador, with Evelin. This matches up with his story that he planned to go back to Engabao to get his stuff from Evelin. Then the coronavirus (COVID-19) pandemic hit, and he ended up quarantining with her there, which is the only reason they are still together now.
It's not clear when filming for season 3 of 90 Day Fiancé: The Other Way took place. But it appears to be anywhere between the summer of 2020 and fall of 2020, as the couples were getting out of coronavirus lockdown. So if Evelin told her sister that she got married to Corey a year ago, that would mean that she and Corey secretly wed in the summer or fall of 2019. This means that Corey and Evelin were already married when he a fling in Peru.
RELATED: '90 Day Fiancé': Why Some Fans Think Corey and Evelin's Marriage Storyline Is a Sham