'90 Day Fiancé': Corey Rathgeber Is Selling Stripteases Online
90 Day Fiancé star Corey Rathgeber might be missing his TLC paycheck. Rathgeber, who still lives in Ecuador with Evelin Villegas, recently started a new offer on Fanbound, a website that seems to offer video options similar to cameo. Meanwhile, Evelin Villegas has deleted all of her Instagram photos for a fresh start, and is running an OnlyFans page. 
Corey Rathgeber and Evelin Villegas still together despite rumors
90 Day Fiancé fans are often left feeling confused when it comes to Evelin Villegas and Corey Rathgeber. The two have been living together in Ecuador for years, but it seems as if they're always on the verge of breaking up. 
Between cryptic Instagram posts to alleged cheating rumors, it seems as if there's always something new. Now, Rathgeber and Villegas are saying they're still together, and that 90 Day Fiancé alum Laura Jallali is to blame for the rumors. 
During a one-on-one live chat with blogger John Yates, which can be found here, Evelin Villegas claimed, "It's false what she says about me and what she says about Corey. We both see that she and this other friend were trying to break us up, and we were like, you know what, we're both stepping away from them both."
Meanwhile, Corey Rathgeber took to his Instagram story in early April to echo the sentiment. He explained, "[W]e go through some hard times … but we're doing good."
As for Jallali, Rathgeber said, "Actually I haven't even seen her in like three months. She was saying some other stuff too, I don't even know what it was, about me and Evelin's relationship…Once again, false."
Corey Rathgeber is selling lap dances to '90 Day Fiancé' fans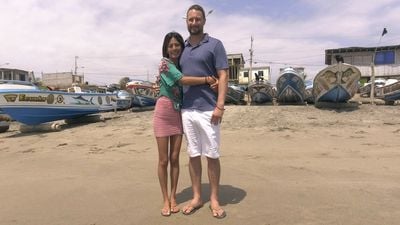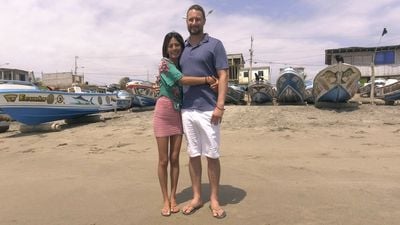 Eveilin Villegas and Corey Rathgeber probably aren't seeing much money from TLC these days, which might explain why Rathgeber started a new deal on his Fanbound account. 
Rathgeber is selling a variety of videos, but his most eye-catching offer would seem to be the $29.99 striptease. For the strip option, Rathgeber writes, "I will perform a strip tease for you, a friend or loved one! Great for birthdays and special occasions (this is not X rated folks, only for fun!) Don't forget to tell me who it's for. Thanks."
Rathgeber is offering other options, such as a magic trick, a phone call, a video chat, or an opportunity to receive relationship advice in video format. Is Rathgeber qualified to offer relationship advice?
Meanwhile, Villegas has started an OnlyFans page to promote content of her own as well. 
Evelin Villegas deletes photos for fresh start
Fans of the 90 Day Fiancé couple may have been shocked to see that Evelin Villegas recently deleted all of her Instagram content. That includes photos of her and Corey Rathgeber. This left some fans wondering if something big had happened between the couple. 
Villegas made a new post, and explained to her fans that she was aiming for a fresh start. She wrote, ""Hi again! I deleted all my pictures cause I needed a fresh start…so many pictures and videos that meant so much to me but some people still come and destroy them with their nasty comments so I decided to delete it all and start again. I really appreciate all the love and support from all of u nice people but for the trolls I say please if you don't like me stay away from my page."
"Much love to all of you, don't forget it's mental health month, no more trolls! Love you all, I'll love for you guys to visit my little piece of paradise after we win the war against coronavirus," Villegas concluded.