'90 Day Fiancé': Corey Rathgeber Teases Secret He's Keeping From Evelin Villegas
90 Day Fiancé couple Corey Rathgeber and Evelin Villegas are back after quite a hiatus from the show. The two still seem to have the same issues they've always had — questions of infidelity and uncertainty when it comes to their future marriage. To make matters worse, Corey revealed to Evelin that, during a perceived break-up in their relationship, he hooked up with a woman named Jenny in Peru. Now, he's teasing even more secrets that could put his relationship with Evelin in jeopardy. 
The '90 Day Fiancé' couple nearly split for good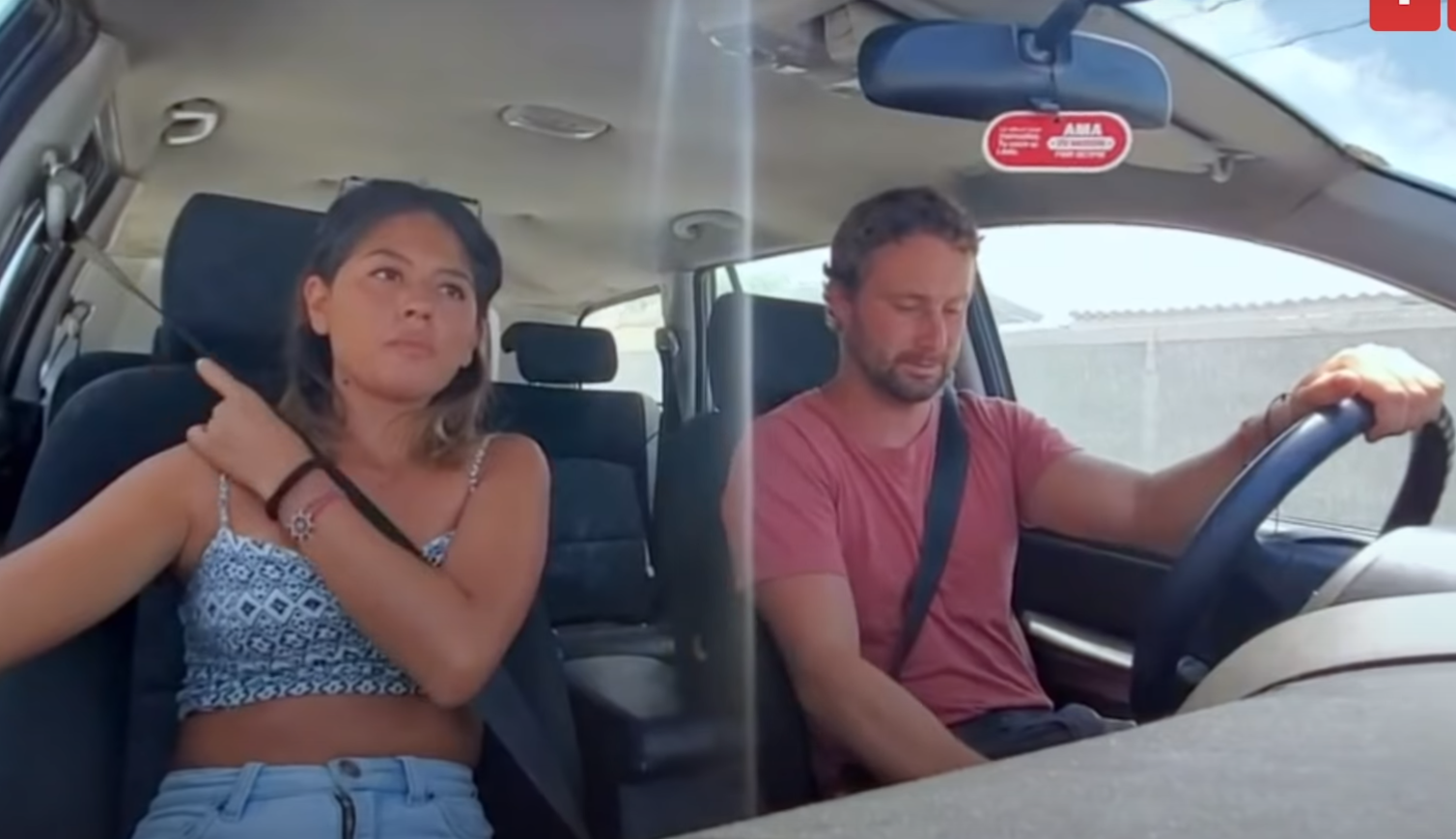 90 Day Fiancé star Evelin Villegas is not happy with Corey Rathgeber right now — but it may be a bed of her own making. The reality television star told Corey she wanted a break, and her decision put him in a tailspin. 
"Evelin decided she wanted to go on a break, and I took that as we were broken up — which we were broken up, it wasn't taking a break, you broke up with me," Corey told Evelin. 
"First it was a break," claimed Evelin. 
"But you did break up with me, right?" he replied. Evelin went on to explain that she was essentially trying to scare Corey into shaping up. 
"I just wanted Corey to see that he could lose me and try to show some effort into actually doing the things that he promised me."
Corey went on to explain that he was "devastated" as a result of their break, or break-up. As a result he decided a vacation to Peru was in order to clear his head, citing the good surf and low cost. A month later he returned, and coronavirus put Corey and Evelin in lockdown, just as Corey was finally ready to move on. 
"You know right now you and I wouldn't be together if we weren't stuck in quarantine," Evelin tells Corey in a clip. During quarantine, Evelin learned Corey had been keeping a secret.
Corey Rathgeber met a woman, has another secret
Evelin Villegas soon learned that her 90 Day Fiancé co-star had met another woman while staying in Peru. Corey Rathgeber says one of her friends told her. 
"Once I found out about Corey hanging out with this Jenny in Peru. I mean of course at that time I was mad. But he told me that he only hang out with her for four days," she said. 
"But after I kept pressuring him he admitted that there was more do the story. Then I asked, 'Are you having sex with this woman?' And then he's like, 'Oh no, I tried it once but I couldn't get it up,'" Evelin added. 
However, it appears there's more to the story. Corey has admitted that there's something about his time in Peru that he hasn't shared with Evelin. 
"I haven't been completely honest to Evelin. When she discovers new information — yeah, it's gonna be bad. It's gonna be really bad," he told producers. 
There's plenty of speculation about what that could mean. Many fans have theorized that Corey may have gotten Jenny pregnant. However, others have suggested that it's nothing wild — rather just that Corey lied and did have sex with Jenny after all. 
Evelin Villegas expects an expensive wedding
It remains to be seen whether this secret is enough to call off a wedding for the 90 Day Fiancé couple. Corey and Evelin have been through plenty of ups and downs, drama, and claims of infidelity. 
However, the price of the wedding itself could be enough, based on Corey Rathgeber's reaction. Evelin Villegas invited a special wedding planner to help them start figuring out their wedding. Corey soon learned that her rates were much higher than he expected — they ranged from $26,000 to $50,000.
"My brother had a wedding in the United States. It cost him $5,000 okay? Don't tell me that we're gonna spend $50,000 to $60,000 on a wedding in a third world country. … I'm kind of freaking out right now because I just don't know how I'm gonna pay for this wedding," Corey told producers.