'90 Day Fiancé': Corey Rathgeber Threatens to Press Charges Against Laura Jallali
90 Day Fiancé stars Evelin Villegas and Laura Jallali have been feuding recently. Evelin Villegas went live with John Yates and dished on the feud, but it seems as if Laura Jallali still isn't done — at least, not according to Corey Rathgeber.
Now, Rathgeber is telling Laura Jallali that she needs to back off, or else he'll be taking legal action against her. Here's what went down.
'90 Day Fiancé' star Evelin Villegas disheson Laura Jallali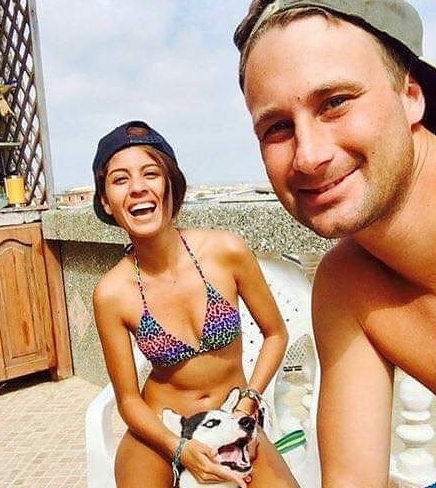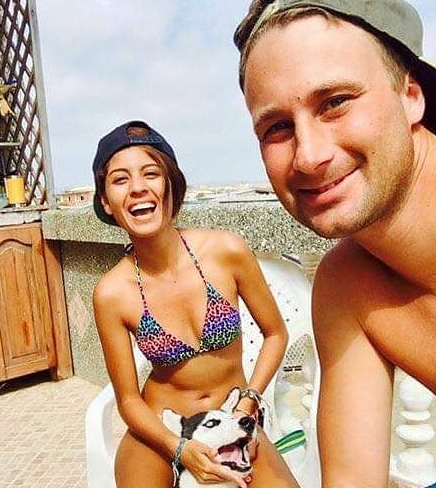 During a chat with Instagrammer John Yates, Evelin Villegas dished on what was going on with her feud with Laura Jallali from 90 Day Fiancé.
Allegedly, Evelin Villegas and Corey Rathgeber welcomed Laura Jallali to Ecuador, in order to help her get back on her feet after her split from Aladin Jallali. However, Villegas claims that Jallali grew steadily nastier, and eventually began spreading rumors about Villegas and Rathgeber. 
Jallali claimed that Villegas was cheating on Rathgeber. "It's false what she says about me and what she says about Corey," Villegas said.
She told Yates, "We both see that she and this other friend were trying to break us up, and we were like, you know what, we're both stepping away from them both."
Evelin Villegas went on to add that she essentially had to act as a support system for Laura Jallali. Villegas says she had to translate for Jallali nonstop, as she speaks no Spanish. She told Yates, "I was such a huge support for her, even if she doesn't want to admit it. And if she doesn't want to admit it, fine."
Villegas also informed Yates that as of now, Laura Jallali has no plans to leave Ecuador, and in fact got her visa renewed for another three months.
Corey Rathgeber threatens legal action
Meanwhile, Corey Rathgeber has had enough of Laura Jallali's antics. The 90 Day Fiancé alum went live on Instagram to send a message to Jallali.
In the video, he said, "This is for Laura. I have no way of getting in contact with her because she's blocked me, so I gotta do it this way I guess, sorry guys. Anyways, if you say anything about me again, anything at all, publicly, I am pressing charges against you."
He continued, "What you're doing is so messed up and so wrong. You have no right to be saying anything. Stop it with the stories, stop it with all of your nonsense. Bother somebody else if you want to, but don't pick on me."
"I have done nothing wrong to you. Me and Evelin both have been nothing but nice towards you," continued the 90 Day Fiancé star. "I don't know why you're doing this right now, but you say one more word about me, one more word about Evelin, you're going to wish you didn't, I'm serious. I'm taking legal action against you."
It seems as if Corey Rathgeber isn't willing to brook any more rumor-mongering or gossip from Laura Jallali. Whether or not she heeds his warning is another matter entirely.
Corey Rathgeber is indeed in Ecuador with Evelin Villegas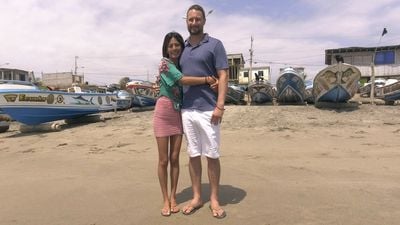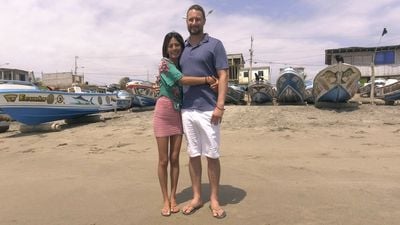 Meanwhile, some fans were confused for a while where Evelin Villegas and Corey Rathgeber stood as a couple. However, it is now clear that Rathgeber is back in Ecuador with Villegas, and it seems as if the two are doing just fine.
Villegas even recorded a live video in January in which Rathgeber made an appearance, and Rathgeber also has several pictures of the couple together in Ecuador on his Instagram.