'90 Day Fiancé': Could Geoffrey Paschel's Tell-All Become a True Crime Special?
The big story about 90 Day Fiance cast member Geoffrey Paschel is supposed to be his love triangle with Russian Varya Malina and a woman named Mary who he began a relationship with after getting rejected by Malina.
However, all of that relationship drama has been overshadowed by Paschel's own criminal past.
Rather than worry about which woman Paschel might end up with, far more viewers are concerned with getting Paschel off the show completely. They find it appalling that TLC let someone with his past history onto the program in the first place. 
In addition to Paschel's criminal past, however, is another history — one with reality crime television series. If Paschel's own criminal story does continue to draw this level of attention, could he leverage it into a true crime special?
Geoffrey Paschel was rejected by Varya Malina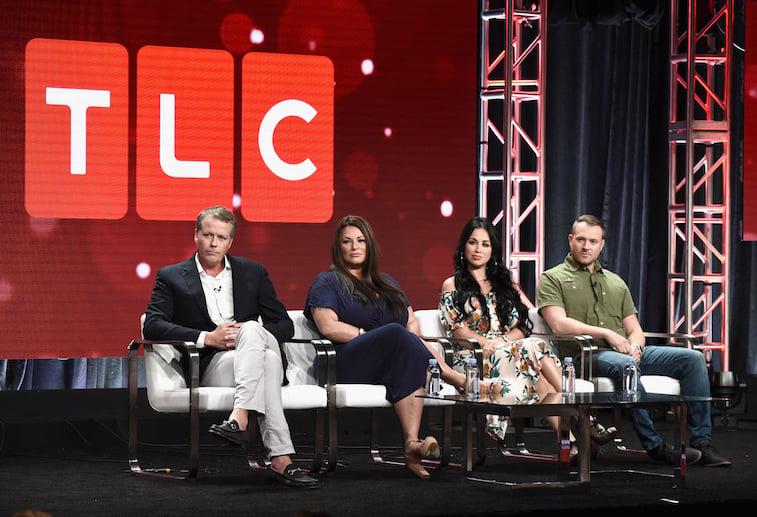 RELATED: '90 Day Fiance': Varya Malina Throws Major Shade at Geoffrey Paschel in New Instagram Video
Paschel's time on the show first focused on his relationship with Varya Malina. Paschel traveled to Russia to be with Malina and even proposed marriage. Obviously, he thought their relationship was quite serious, but Malina was not ready to take it to the next level.
She told him things were moving too fast and that she wanted to slow down. He interpreted that rejection as a breakup and went back to the United States to recover from the loss. 
Once there, he began a relationship with a woman named Mary. While Paschel first insisted that nothing was going on between him and Mary, he is now considering Mary to be a legitimate option. "Maybe I didn't need to go all the way to Russia to find love," Paschel reflected. "Maybe Mary is my life partner."
All of this comes after the added drama of Malina showing up at Paschel's door while Mary was in his home. 
Allegations of past abuse overshadow Geoffrey Paschel's story
While that juicy love triangle should be commanding attention, it's all overshadowed by Paschel's own disturbing past. He was clear with Malina that he had a history of criminality, letting her know he was imprisoned years ago for a drug charge.
He was less forthcoming, however, about the fact that he had been arrested much more recently and for an arguably much more disturbing crime. 
In 2019, Paschel faced arrest for domestic violence. Oxygen, his potential charges include kidnapping, rape, and child endangerment. Paschel claims that the entire thing is the work of an angry ex determined to get revenge, but fans aren't having it.
The petitions and protests about Paschel's involvement with the show — particularly disturbing since the accusations against him include violence against women — led to him being excluded from the tell-all special.
Geoffrey Paschel has a history with true crime TV
RELATED: '90 Day Fiancé': Fans React To Geoffrey Paschel's Emotional Story About His Son's Death
Paschel may insist that he's only on the show for love and does not have his sights set on fame, but his own acting history suggests he may be hoping to leverage his fame from 90 Day Fiance into a larger television career. He has appeared on several true crime reality shows. While he sometimes portrays police officers and others investigating the cases, he has also appeared as the criminals themselves. 
Most notably, Paschel played the infamous BTK killer on an episode of Snapped: Notorious.
Portraying Dennis Rader, who was better known as the acronym BTK for "bind, torture, kill" — a nod to the signature way his victims met their end — Paschel appeared on the show in 2017.
With his own violent history making headlines and his attempts to build a name for himself through reality TV, Paschel may very well be looking at his own true crime exploration in order to merge his two worlds.