'90 Day Fiancé': Coworker Claims Big Ed Sexually Harassed Her For Nine Months
90 Day Fiancé star Big Ed has faced a variety of criticism and backlash as a result of his time on the franchise. The 54-year-old traveled to the Philippines to try and seal the deal with Rose, a 23-year-old single mother living with financial difficulty. Ed has faced backlash for how he's treated Rose during his time in the Philippines, and for his insensitivity when it came to Rose's poverty and culture. Now, a Tik Tok user who used to work with Ed has come forward to accuse Big Ed of sexually harassing her for six months.
Big Ed has insulted Rose several times
Big Ed has his own coterie of diehard fans, but he also has a swathe of viewers gunning for him after his behavior towards Rose. The 90 Day Fiancé star seems to have certain expectations of Rose and her appearance.
For example, Big Ed and Rose spent an uncomfortable night together during which he gave her a foot rub as well as a clearly unwanted kiss. Later, Ed turned to Rose in bed and said, "Um, don't be mad at me, but um, I noticed your legs were kind of like mine, they were hairy. Would you shave your legs?"
Rose looked unamused, to say the least. Unfortunately, it later became apparent that Big Ed didn't realize his mistake. During another hotel stay, Ed decided to give Rose some gifts. He offered her some revealing clothes, as well as a teddy bear.
His final gift involved a toothbrush and mouthwash. He told Rose, "I got you a couple more things. This is going to be less romantic. So, this is mouthwash. And I got you a cute toothbrush because your breath is not pretty."
The 90 Day Fiancé star also told the cameras, "One of the first things I noticed, even at the airport, was her breath."
Rose was livid, informing Ed that she brushes her teeth every day, and that her breath is sometimes affected by a stomach ulcer she deals with. She went on to call Ed ugly while heading to the bathroom.
Big Ed faces accusations of sexual harassment
Now, a Tik Tok user who used to work with Big Ed is coming forward to claim that he sexually harassed her for six months.
The accusations first came to light when the Tik Tok user, lordakeet, posted a video about Big Ed and their past together. Lordakeet captioned the video, "The moment of finding out the guy who sexually harassed me for 9 months has moved to his next victim…in front of all of America."
"I want to speak up but signed a nondisclosure agreement. But 9 months and years of therapy. I don't know what to do. Supporting other women! Obviously he's still a predator," she added.
Lordakeet posted another video captioned, "When you realize that creepy man was grooming you for 9 months."
Lordakeet posted two additional videos, one of which specifically names Big Ed as the man that "sexually harassed and assaulted me."
In the fourth video, set to "Good as Hell" by Lizzo, lordakeet wrote, "When you decide it's finally time to stand up and speak out about your sexual harasser."
The '90 Day Fiancé' star says haters made him famous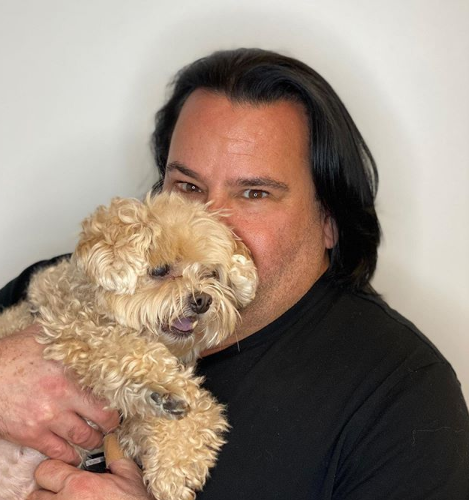 While Big Ed has not replied to lordakeet's claims against him, he has claimed that the hate he receives simply made him famous.
In an Instagram comment that drew ire from fellow 90 Day Fiancé stars, Ed wrote, "I know I get a kick out of this it's so funny. Do you wanna hear something even more funny all the haters out there made me the most authentic reality star on 90 Day Fiancé history, look it up online. God bless everybody happy Easter I have to go make some videos. All my loves."
Babygirl Lisa Hamme called out Big Ed afterwards, telling him, "Ok BGL going go on soapbox for a hot a** minute @thisisbiged your statement is really a myth because the real MVPs are the fans any 90day production is truly a team effort to entertain fans so I'm sure from what I'm reading ppl are definitely seeing it's a team effort to create an record shows and production team made you an all the way we are seen on television so I see where you lost your way Ed no one is an instant celebrity because we appeared on a television show let's try an stay grounded because past present and future cast are a team it's not any singular person to be as you say realest Ed ok [sic]."
How to get help: In the U.S., call the RAINN National Sexual Assault Telephone Hotline at 1-800-656-4673 to connect with a trained staff member from a sexual assault service provider in your area.