'90 Day Fiancé': Danielle Jbali Graduates Nursing School, Mohamed Jbali Calls Out TLC
90 Day Fiancé star Danielle Jbali has been working hard at becoming a nurse, and recently announced her graduation. The reality star posted videos and photos from her capping ceremony. Her 90 Day Fiancé ex, Mohamed Jbali, left her a sweet comment on one of her posts — calling out TLC in the process. This isn't the first time Mohamed has expressed frustrations with the network and how they portray Danielle Jbali on the show.
'90 Day Fiancé': Danielle Jbali graduates nursing school
RELATED: '90 Day Fiancé': Petition to Remove Big Ed From TLC Nearing 25,000 Signatures
Danielle Jbali of 90 Day Fiancé fame took to Instagram to proudly display photos and videos from her recent capping ceremony. Jbali, who was previously married to Mohamed Jbali, has been pursuing her dream of becoming a nurse for some time now.
In fact, Jbali previously took to Instagram to share photos of her grades and coursework, clapping back at 90 Day Fiancé trolls who had unflattering things to say about her intelligence.
"I started the LPN nursing program Jan 4, and I am in my last week for first semester and I have worked my a** off to get these grades. I see all kinds of comments about me being developmentally delayed, on the spectrum, and awkward, and seeing those comments hurt," Danielle Jbali wrote.
"You the fans only see 10 minutes of my life each week and you don't see me in my everyday life. I giggle a lot when I am nervous and I cry when I am hurt. This does not make me developmentally delayed and everything else people are saying," she added, in part.
Jbali posted two photos to Instagram on June 16, 2021 in which she's wearing her nursing uniform and her new cap, as well as a bouquet of flowers. Jbali also included serveral videos of her capping ceremony.
Mohamed Jbali calls out TLC, congratulates Danielle Jbali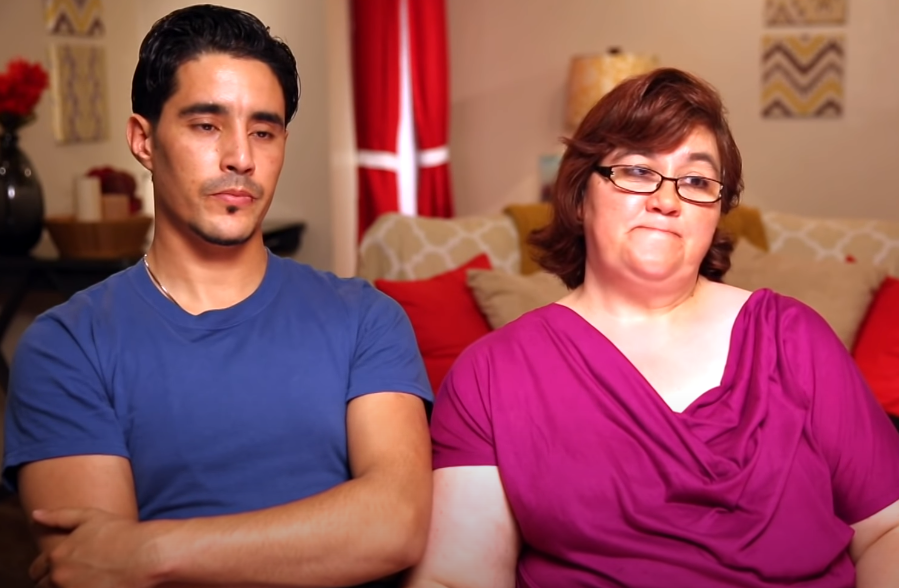 90 Day Fiancé star Mohamed Jbali was happy for Danielle Jbali, and left a comment on her Instagram post explaining how he supports her. The comment was pinned for a time.
"Congratulations," Mohamed wrote, followed by a clapping emoji.
"I wish the TV show focused more on showing how good as a person you are more than faking things to make you look like you have nothing but drama in your life, you are on the right path and you deserve happiness. You have my support as always," he added.
Danielle Jbali replied to her 90 Day Fiancé ex, thanking him.
"Thank you for your support and for asking how school is always going," she replied.
Mohamed Jbali is not happy with TLC in general
This isn't the first time Mohamed Jbali has called out 90 Day Fiancé and TLC. In fact, he made similar comments during a segment featuring Danielle Jbali and Shaun Robinson. He pointed out that TLC seems to focus more on their past relationship drama than Jbali's personal progress since then.
Previously Mohammed Jbali had confronted producers about his perception of their editing process, suggesting that they ask questions of him in bad faith.
"You come here and film me with bad intentions, to take only the bad things to create a bad image about me. That's wrong, you cannot do that," he told them.
"Because me and Danielle, we had good times and bad times. We had happy times together and you guys never used any of that."