'90 Day Fiancé': Danielle Jbali Says She Gets Tons of DMs — Including This Married Man
'90 Day Fiancé' star Danielle Jbali says she receives messages not just from Mohamed Jbali, but from plenty of men -- including this married man.
Diehard 90 Day Fiancé fans will look back fondly on the Season 2 days of Danielle Jbali and Mohamed Jbali, one of the couples that helped the TLC franchise skyrocket to the fame it has today. Now, the two seem to be on relatively good terms, with Mohamed Jbali working hard as a trucker, and Danielle Jbali entering a nursing program. However, Mohamed recently called up Danielle, and admits he's been chatting with her. But Danielle says not to worry, as she has plenty of men sliding into her DMs — including one married fellow.
Danielle Jbali threw the book at Mohamed Jbali
Danielle Jbali and Mohamed Jbali had an incredibly tumultuous relationship on 90 Day Fiancé. Many viewers felt as if both were using one another, with Mohamed angling for a green card and Danielle hoping to fool Mohamed into thinking she had a job and stable home life. 
Danielle Jbali was struggling to afford even basic utilities at home during Season 2 filming, and couldn't hold down a job. She often tried to hide this information from Mohamed Jbali, and would put on waterworks or throw a fit whenever he found out. 
Two months after Mohamed Jbali earned his green card, he decided to call it quits, and left for Miami. Danielle Jbali was incensed, and followed Mohamed Jbali to Miami, where she found him and literally threw a binder full of legal notes at him. 
"You told me what I wanted to hear to get me to pull that annulment! I am going to guarantee I will get your f*cking a** deported! You're a f*cking user!" she yelled at him.
Mohamed Jbali texts and calls his '90 Day Fiancé' partner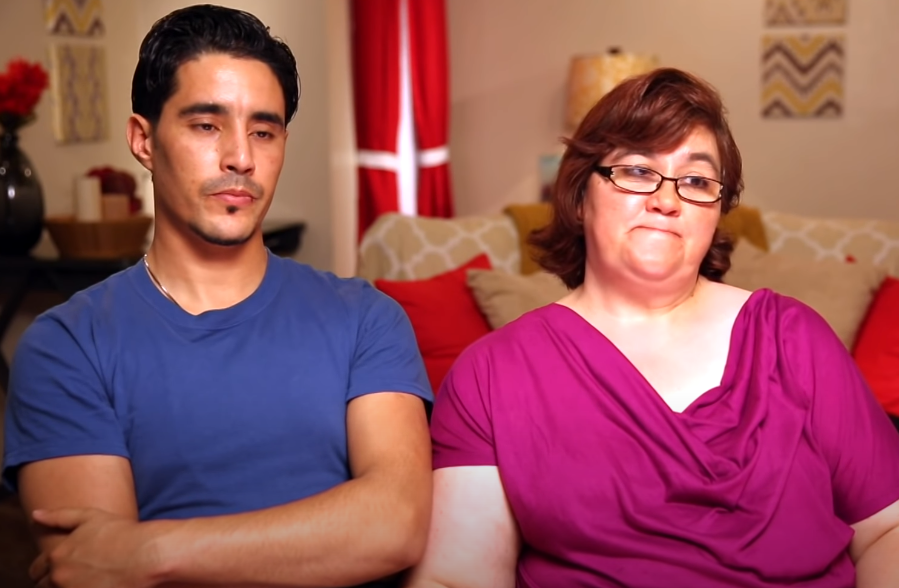 Since then, many things have changed for the two 90 Day Fiancé stars. Mohamed Jbali is now working as a trucker and has a pet dog, and Danielle Jbali is starting a nursing program. 
However, Mohamed Jbali says he still texts Danielle from time-to-time — especially during the COVID-19 lockdown. 
"It's a good time to make some peace. I hope now that she sees that I'm not the bad guy that she always thought I am," he said on 90 Day Diaries. 
"You know, it's been back and forth between me and Danielle apologizing to each other for stuff that we said about each other."
"That's taught me how to be careful next time choosing the person that's going to be with me for the rest of my life," he added.
Danielle Jbali gets tons of DMs
Meanwhile, Danielle Jbali hasn't been sitting on her laurels when it comes to her love life. In fact, the 90 Day Fiancé star says she gets tons of men sliding into her DMs. And what's more, she's been on at least one date with a married man. 
"I have a guard up when it comes to men, with everything that has happened to me," Danielle Jbali said on a 90 Day Diaries preview. 
"I don't meet a lot of guys, but I do have a lot of guys messaging me on my social media," she adds. The clip then shows Jbali chatting with a man named Gabe. 
"Gabe lives in Indiana, a couple years ago he reached out to me through social media. We have met in person before, I don't know if you wanna call it a date, or just a meet-up. We went roller skating and went out to eat before."
 Danielle Jbali did end the clip with something of a bombshell, admitting that there was a small problem when it comes to Gabe. 
"I have some issues with him, like for one, he's still married," Jbali reveals.