'90 Day Fiancé': Darcey and Stacey Silva Reveal What They Were Like in High School On the Early Premiere of 'Darcey and Stacey'—and It's Not What You Think
Darcey Silva and Stacey Silva are well-known to most 90 Day Fiancé fans for their shared love of international dating, glamour, fashion, and plastic surgery.
The 45-year-old twins from Middletown, CT, have a signature glam look now, but it seems it wasn't always that way. On the early premiere episode of the new 90 Day Fiancé spinoff, Darcey and Stacey, the Silva twins opened up about what they were like in high school—and it's not what you might think.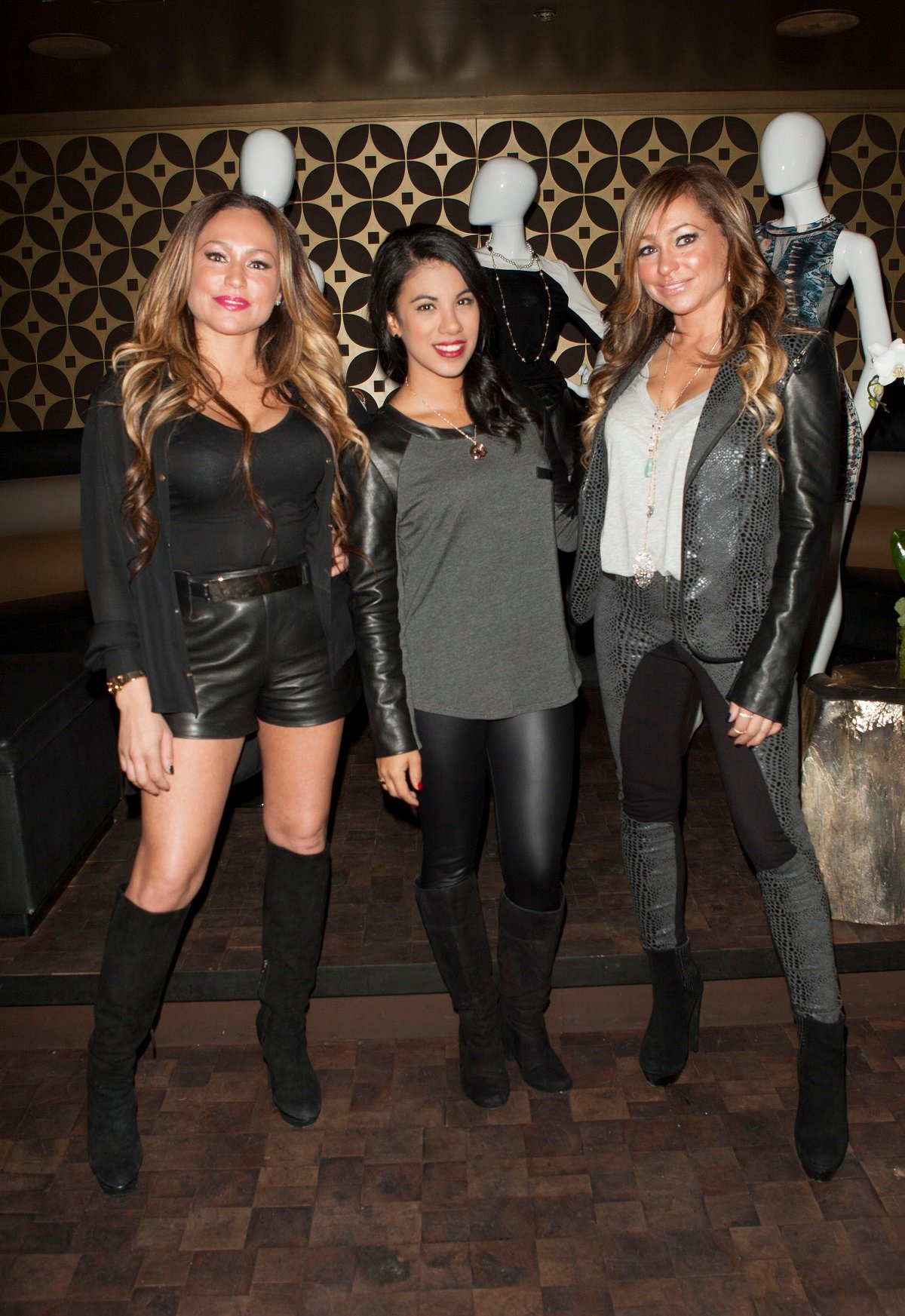 Stacey and Darcey opened up about their close bond growing up
On the Darcey and Stacey premiere, the Silva twins shared that—despite sometimes feeling competitive with one another—they appreciated the opportunity to have a "partner for life" in one another.
Darcey explained that their lives had often mapped onto each other's. They got married around the same time in life, had children at the same time, and even got divorced from their first husbands on the same day.
The sisters described it as "twintuition." They often knew what the other was thinking or feeling without having to communicate explicitly.
"We know each other more than anyone," Stacey added, sharing that she and Darcey had "always had each other's backs" over the years.
The twins said they were in the 'underdogs' in high school
The 90 Day Fiancé stars headed out to a local tennis court to play together on the Darcey and Stacey premiere. The Silvas said they used to play tennis in high school every day, even traveling in tournaments and hoping to go pro one day.
Talking about their love of tennis led Darcey and Stacey to reflect on their teenage years in high school. The two moms are known for their cosmetic procedures, lavish outfits, and long blonde hair extensions today. But photos from their high school years revealed two curly-haired, dressed-down, and reserved-looking brunettes.
Now, the twins share a passion for reality television and the world of entertainment and fashion. But Stacey and Darcey said they were actually quite the opposite of the outgoing media personalities they are now in their younger years.
Their family moved around a lot, Darcey explained, leading them to be "shy" and often left out by their peers. They hung out with each other instead—and were even bullied frequently by other teens.
"We never really fit in in high school. We were kind of the underdogs," Stacey remembered. "People made fun of us a lot."
Darcey agreed, adding that others had often mocked the twins' appearance.
"We wore glasses," the Darcey and Stacey star said. "We were very awkward, and shy, and introverted."
The '90 Day Fiancé' stars called themselves 'late bloomers'
Stacey and Darcey explained that they'd even been called names over the years when they were younger.
"We were always the short little bopsy twins," Stacey lamented. "We weren't the pretty girls."
"They called us trolls, like troll dolls, because our hair was curly," Darcey remembered. "Monchhichis."
And the Silva twins might be readily recognizable now—and well-known for their love of dating hot younger men from all over the world on 90 Day Fiancé—but they never dated in high school.
"We never kissed a boy in high school," Stacey revealed. "Boys never liked us."
"I don't know, I mean—we're late bloomers," Darcey agreed, sharing that they'd always relied on one another for friendship instead. The younger men, "mommy makeovers," and glam life came much later.