'90 Day Fiancé': Darcey and Stacey Silva Were Once Hooters Girls Together
90 Day Fiancé star Darcey Silva and her twin sister, Stacey Silva, have shared many things in life—especially their love for plastic surgery and younger foreign men. The 45-year-old twins, both divorced moms from Connecticut, recently opened up about yet another "identical" aspect of their lives: working at Hooters in college.
On a recent episode of their 90 Day Fiancé spinoff, Darcey and Stacey, the Silva sisters said that experience was what really helped them make the transition from the shy wallflowers they were in high school to the glam, outgoing personalities we see on TLC today.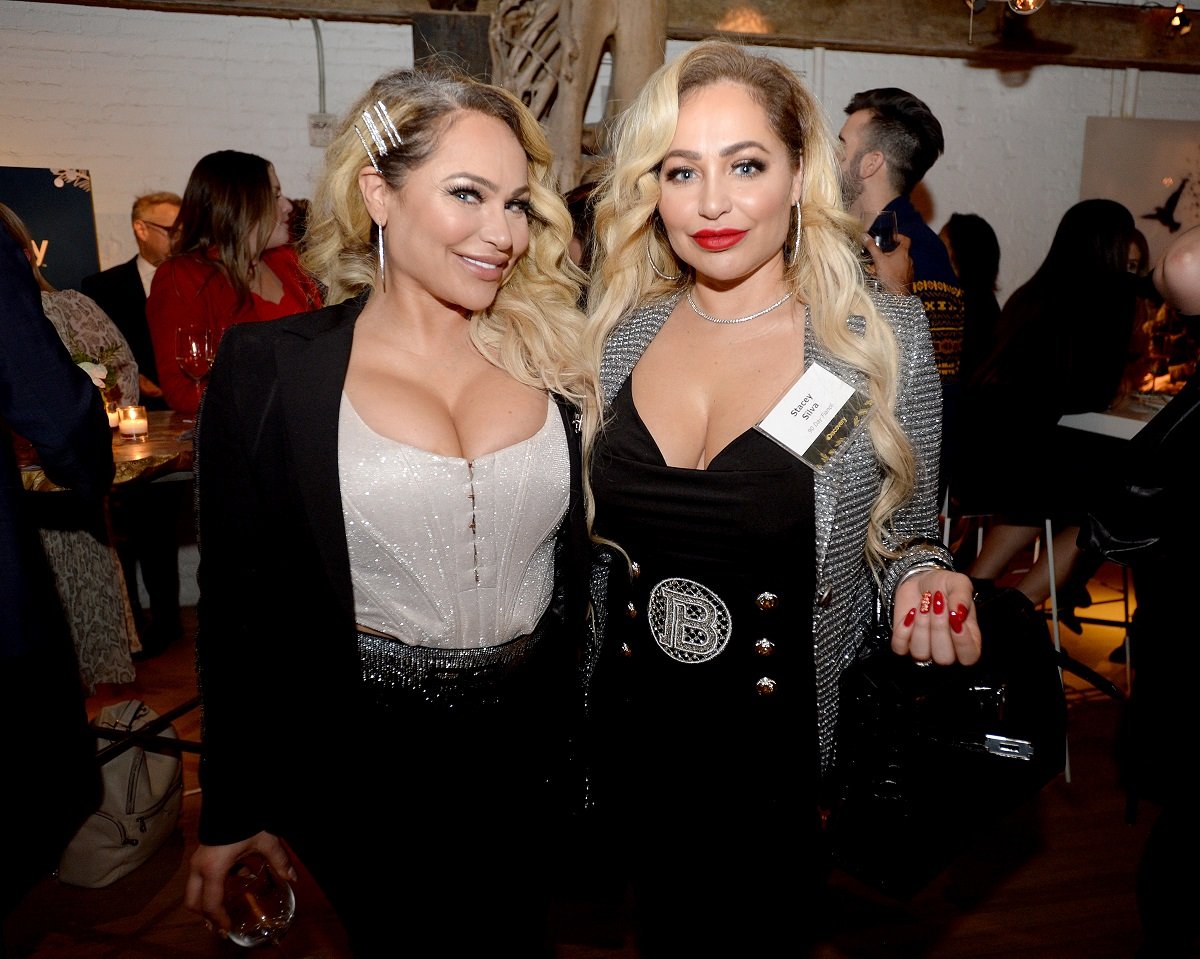 Darcey and Stacey's lives have followed a similar path
On previous episodes of Darcey and Stacey, the Silvas explained that they'd shared just about everything in life.
They got married around the same time, got pregnant and had children at the same time, and even got divorced from their previous husband on the very same day! To top it all off, they headed to the plastic surgeon at the same time for "mommy makeovers," including breast implants and tummy tucks.
Their careers have also followed similar trajectories. Stacey and Darcey worked together, alongside their dad, Mike Silva, in the movie production company Eleventh Entertainment. They also launched their own fashion company, House of Eleven, together. Then, they headed into the world of reality TV together, too—on the 90 Day Fiancé franchise, of course, which showcased their shared taste for men from outside the U.S.
So, when Stacey found her wedding dress for her nuptials with her younger Albanian fiancé, Florian Sukaj, without her sister's input, Darcey was more than a bit baffled. After all, they'd always done just about everything together.
"I'm not sure why she didn't include me in that decision," Darcey told 90 Day Fiancé producers sadly. "I know we're not the same person, but we've always done all sorts of things together, all different times in our lives."
The Silva twins said they worked at Hooters together in college
Looking back at everything they'd done similarly over the years, Stacey and Darcey also shared a rather unconventional college job—as Hooters waitresses.
"We were Hooters girls!" Stacey laughed to 90 Day Fiancé producers, as pictures of the then-brunette twins in the classic Hooters uniforms (cleavage-baring white tank tops and short orange shorts) flashed on the screen.
Darcey gushed about the experience, saying it was "fun" and felt like "a big deal" to work as waitresses in Manhattan at the time.
"We made good tips, signed little autographs," Darcey reminisced about the exciting time.
And as for feeling embarrassed or sheepish about their jobs, it wasn't even a thought in their minds. "We owned that at the time," Darcey exclaimed.
The 'Darcey and Stacey' stars said the experience helped them come out of their shell
While the Silva twins are known today as flashy, glam reality TV stars who are always dressed to the nines in over-the-top getups, they were very different in their younger years.
In previous episodes of Darcey and Stacey, the 90 Day Fiancé stars revealed that they were shy and often bullied by their peers in middle school and high school. They often kept to themselves and didn't seek out parties or boyfriends. In fact, they never kissed or even dated boys until after they graduated.
Their experience at Hooters made them more confident, leading them to crave the limelight.
"That was kind of how we came out of our shell," they told 90 Day Fiancé producers. "We wanted to be like the Hooter's calendar girls."
Eventually, the sisters even capitalized on what Darcey called their "sexy twins" appeal in order to land a spot in the Hooters promos.
"June, Gemini, sexy twins," Darcey laughed.
Their exciting experience, the twins revealed, helped them realize that they enjoyed the spotlight more than they'd ever believed they did as shy, excluded teenagers.