'90 Day Fiancé: Darcey Silva Has a New, Hot Boyfriend. Here's What We Know
Looks like things may be turning around for Darcey Silva. The reality star has become a staple in the 90 Day Fiancé franchise but she hasn't exactly been lucky when it comes to finding lasting love… at least until now. In the trailer for her new show Darcey & Stacey, fans got the first glimpse at Darcey's new boyfriend and their steamy romance. Read on to find out everything we know about her new beau.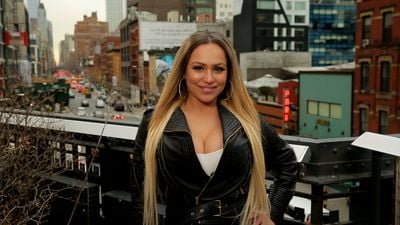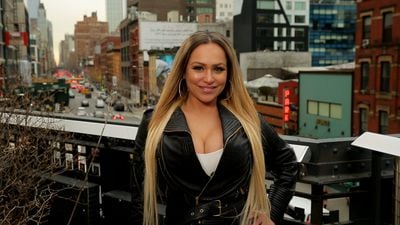 Darcey's journey to love
Whoever said the road to love was winding was talking about Darcey. The reality star has been through more than any other cast member in the franchise when it comes to finding the one. She spent the first two seasons of  90 Day Fiancé: Before the 90 Days with Dutch fitness guru Jesse Meester. The relationship ended in an awful breakup. But Darcey didn't let that get her down. She went on to date English businessman Tom Brooks. She dated him for seasons 3 and 4 of the show, but the two never seemed to be on the same page. While Darcey saw marriage in her future, Brooks never seemed to want to settle down with one woman.
Darcey's new show
Now Darcey has landed a new show with her sister, Stacey Silva. When filming started, Darcey was ready to find love again.
"I'm really super excited about the new show and very grateful to TLC," Darcey told Entertainment Weekly. "I've had a long journey with relationships and now that I've fully concluded my Jessie and Tom stories, I am finally excited about what the future holds. I am at a stage in my life where I am happy with my life and I'm staying strong for me and my daughters and my family. And I'm so excited to dive deeper into our family life on the new show, past, present, and future."
A lot of Darcey & Stacey's storyline follows Stacey as she plans for her boyfriend Florian to come to the U.S. on the K-1 visa and gets ready for her wedding.
Darcey Silva has a new boyfriend
But just because Stacey's love story is being shown doesn't mean that Darcey doesn't have one. In a trailer for the new show, Darcey seems to be quite infatuated with a new guy.
"I feel like I'm falling in love again," she says. "I can't help it. He's a hot, sexy Bulgarian guy. … It's almost too good to be true."
Unfortunately, the relationship isn't all happiness and roses as later in the promo, Darcey is seen arguing with him.
"I'm too old to have to worry about other b*tches," she tells him. "If you love me, show me."
And trouble comes later in the season when Darcey and her friends wonder if her new beau already has a child.
"I want to build a life, I want a future. I'm sick of it," she says. "I'm f*cking tired of it."
Though the fights don't seem to bode too well for Darcey's relationship, one thing is for sure. They will make for good tv.
Darcey & Stacey debuts Aug. 16 at 10 p.m. ET on TLC.