'90 Day Fiancé': Darcey Silva Reveals Florian Sukaj's Photos With Another Woman On the Early Premiere of 'Darcey and Stacey'
Darcey Silva revealed questionable photos of her sister Stacey Silva's fiancé, Florian Sukaj, with a mystery woman on the early premiere episode of the new '90 Day Fiancé' spinoff, 'Darcey and Stacey.'
90 Day Fiancé fans have watched as Darcey Silva dated, and broke up with, both Jesse Meester and Tom Brooks on 90 Day Fiancé: Before the 90 Days. Darcey's twin sister, Stacey Silva, was also featured on the show, as well as on other TLC spinoffs like 90 Day Fiancé: Pillow Talk and 90 Day Fiancé: Self-Quarantined.
Now, the Silva twins are returning to TLC for their own 90 Day Fiancé spinoff, Darcey and Stacey, which premieres on Aug. 16. On the early premiere episode, Stacey opened up about her own international love story—with Albanian fitness model Florian Sukaj—while Darcey wondered if her sister should really trust her future husband after discovering questionable photos of him with another woman on social media.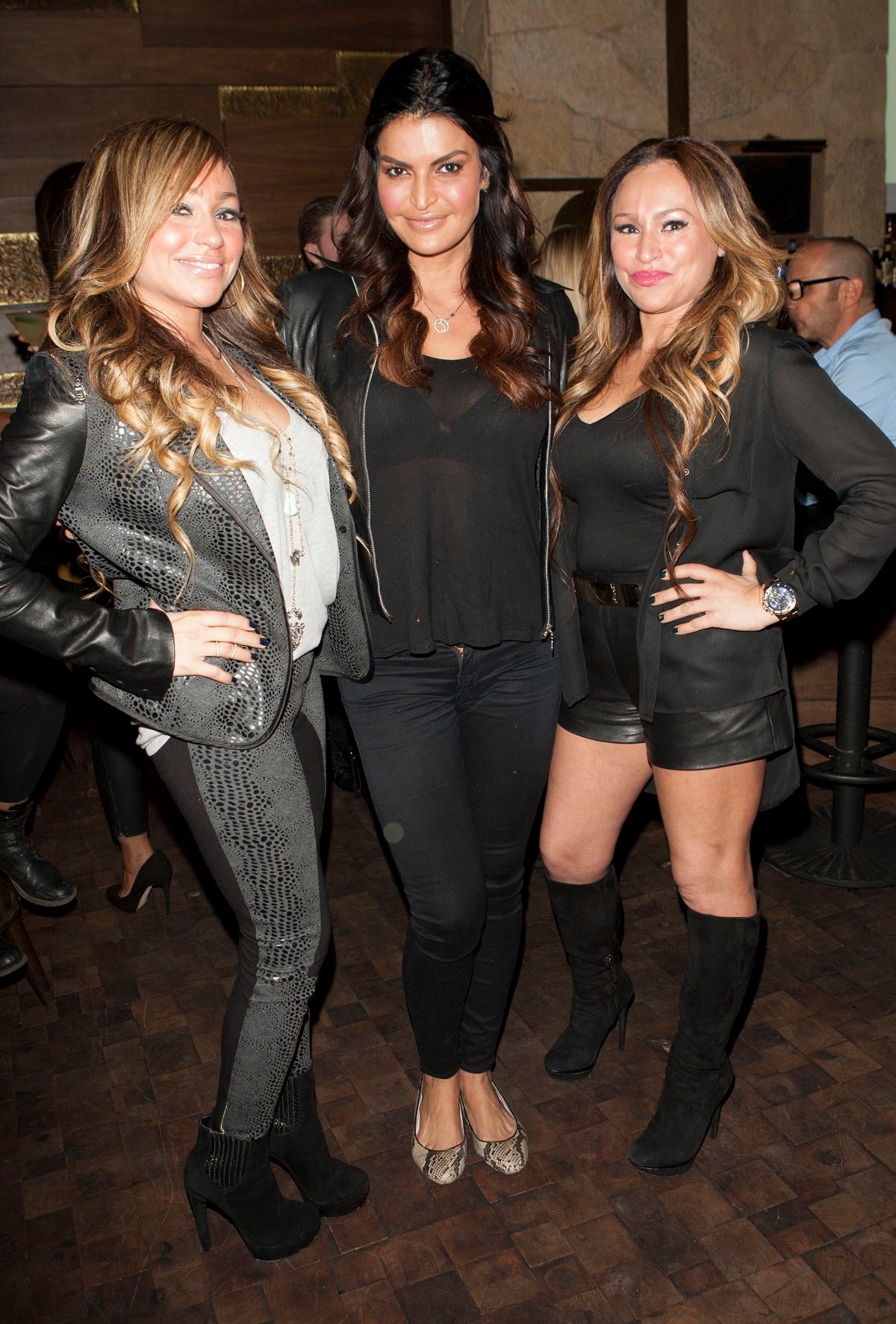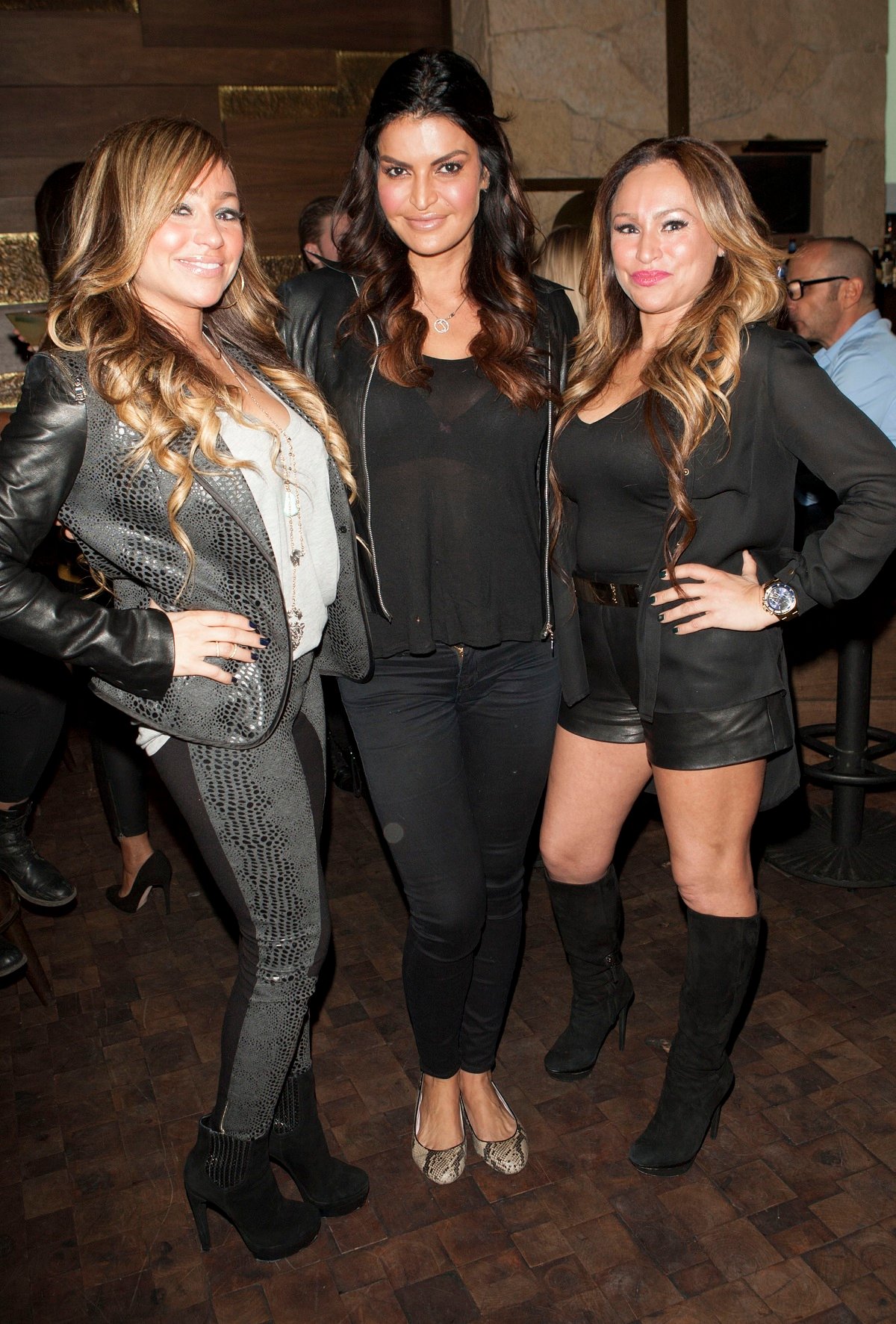 Stacey said she was ready to bring Florian to the U.S. on a K-1 visa
On the Darcey and Stacey premiere, Stacey explained that she and her fiancé, Florian, met on social media. After speaking online for months, they decided to meet in Florian's home country for the first time. Less than two weeks later, Florian proposed to Stacey—and the rest was history.
After five years of a long-distance relationship, Stacey finally applied for a K-1 visa and planned to bring Florian to the U.S. for good.
"We're at that point in our relationship where it's now or never," she told 90 Day Fiancé producers.
Still, though, Darcey's twin wondered if she and Florian could ever truly make things work. After all, they had a 15-year age difference and a significant language barrier.
"He's never really had a steady job, and he speaks very little English," she said of her future husband. "He still lives with his parents, and he doesn't know how to drive."
"I just hope that he can handle it and love me through the thick and thin," Stacey mused.
Darcey showed her dad photos of Florian in questionable positions with another woman
While Stacey was head over heels for her younger man, Darcey wasn't so sure.
"I just know that I'm skeptical, because he's a young guy," she admitted. "Stacey sees him once or twice a year…I'm not quite sure if I trust Florian."
Darcey even went to her dad, Mike Silva, with a confession about a possible secret in Florian's past. She revealed that a mystery woman had shared photos of herself with Stacey's husband-to-be on social media. In one photo, they were even lying in bed together—with Florian shirtless and his lady-friend in lingerie.
The 90 Day Fiancé star told her dad that Florian claimed it was "nothing." But to her, the photos looked far too "close and intimate" to be innocent.
"It looks like he frickin' cheated," Darcey argued. "I feel like she's blinded by the love. She forgave him, because she believes and trusts Florian."
The twins' dad promised to have a 'man to man' conversation with Stacey's fiancé
While Darcey's dad tried to remind his daughter that she "didn't know the whole story" about Florian's sketchy photos, Stacey's sister was fairly convinced that something untoward had gone on.
"My intuition says he went all the way—multiple times, I feel," Darcey confessed, arguing that she didn't see a reason for the photos other than Florian having sex.
Mike told Darcey and Stacey producers that he wouldn't tolerate unfaithfulness from his daughter's future husband.
"If he's got a side chick, then you're an a*shole," the Silva twins' father said. "And in my opinion, no excuse."
Mike assured Darcey that he would take Florian aside for a "private conversation" about the reason for the photos.
"I will ask him very directly what happened," he told his worried daughter. "This will be him and I, man to man."
Darcey admitted that she hoped her sister wasn't making a mistake—and that she wouldn't get hurt when all was said and done.