'90 Day Fiancé': Darcey Silva Takes It All Off For Her New Man—and Reveals Why He's So Different
Darcey Silva and Stacey Silva—now appearing on their own 90 Day Fiancé spinoff, Darcey and Stacey, which premiered on TLC on Aug. 16—have a taste for foreign men.
While Stacey tried to make things work with her younger Albanian husband-to-be, Florian Sukaj, Darcey looked for love online. And after dating Dutch model Jesse Meester and her British ex, Tom Brooks, it looks like Darcey moved on to a Bulgarian massage therapist, Georgi Rusev.
In PEOPLE's exclusive sneak peek of the upcoming episode of TLC's Darcey and Stacey, the 45-year-old Connecticut mom of two bared it all for Georgi during a sexy video chat—and explained why her new man was different from her exes.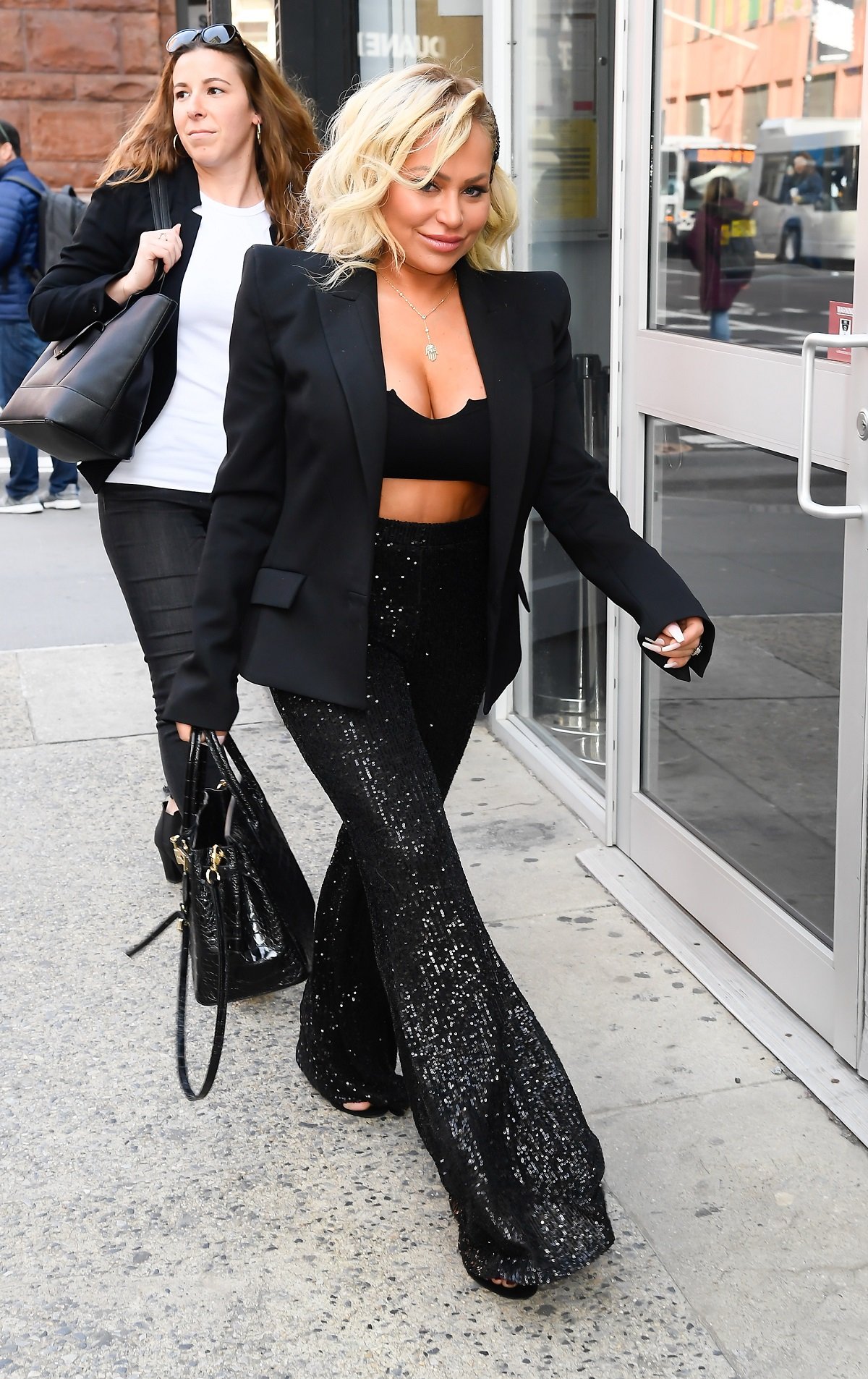 Darcey stripped down for a bathtub video chat with Georgi
In PEOPLE's new Darcey and Stacey preview clip, Darcey stepped into her bathtub for a sexy video chat with Georgi—wearing nothing but rose petals, bubbles, makeup, and a smile.
Raving about her boyfriend, the longtime 90 Day Fiancé star said Georgi was a guy she was "starting to like."
"And he's sexy as hell," she gushed. "It's really nice to get his attention, and to feel thought about."
Darcey FaceTimed Georgi in the bathtub, winking before sending him a come-hither look. "Hey, sexy. You wanna come join me?" she asked him flirtatiously.
"Yeah, it looks so good," Georgi replied on a video call, asking excitedly if Darcey was naked. "I really wish I was there right now with you," he added.
The '90 Day Fiancé' star revealed that she had already met Georgi in person
Darcey explained to 90 Day Fiancé producers that Georgi was a fitness model and massage therapist from Bulgaria. She'd met him on social media several months earlier, and they immediately hit it off.
And although Darcey had usually talked to people online for a long time before meeting up, this time was different. The Darcey and Stacey star had actually already met Georgi in person—"in Miami during the SuperBowl," Stacey's sister explained.
"He happened to be there as well," Darcey said of her time in Miami, "and he DMed me and asked me to meet up."
Gushing over Georgi's good looks and charm, Darcey added, "I said yes. I mean, I can't really help it. He's a hot, sexy Bulgarian guy."
The mom of two also said that Georgi was after her—not the other way around
After a wonderful time together in Miami, Darcey and Georgi couldn't get enough of each other. Sparks immediately flew between the pair. What's more, unlike her previous exes, Georgi lived in the U.S., not his home country. He currently lived near Washington, D.C., just a few states away.
But most importantly, Darcey said, she was being chased for the first time ever. The 90 Day Fiancé star explained she had often been the aggressor in previous romantic relationships—but this time was different. Now, she was being actively pursued, and it was a refreshing change for her.
"He's been chasing me," Darcey said of Georgi wistfully. "I never had that before."