'90 Day Fiancé': Darcey Silva Thinks She and Tom Brooks Are 'Still a Couple' in 'Before the 90 Days' Season 4
Darcey Silva has become a regular on TLC's 90 Day Fiancé: Before the 90 Days. She appeared on Seasons 1 and 2 of the 90 Day Fiancé spinoff with her Dutch ex, younger model Jesse Meester. Then, Darcey tried to make things work with her British boyfriend, Tom Brooks, on Season 3.
The 42-year-old divorced mom of two, who hails from Connecticut, will be back for another round of international love on 90 Day Fiancé: Before the 90 Days Season 4. The spinoff premieres on Sun., Feb. 23.
Based on spoilers and TLC sneak peeks, here's what we know about how Darcey and Tom's relationship might play out this season.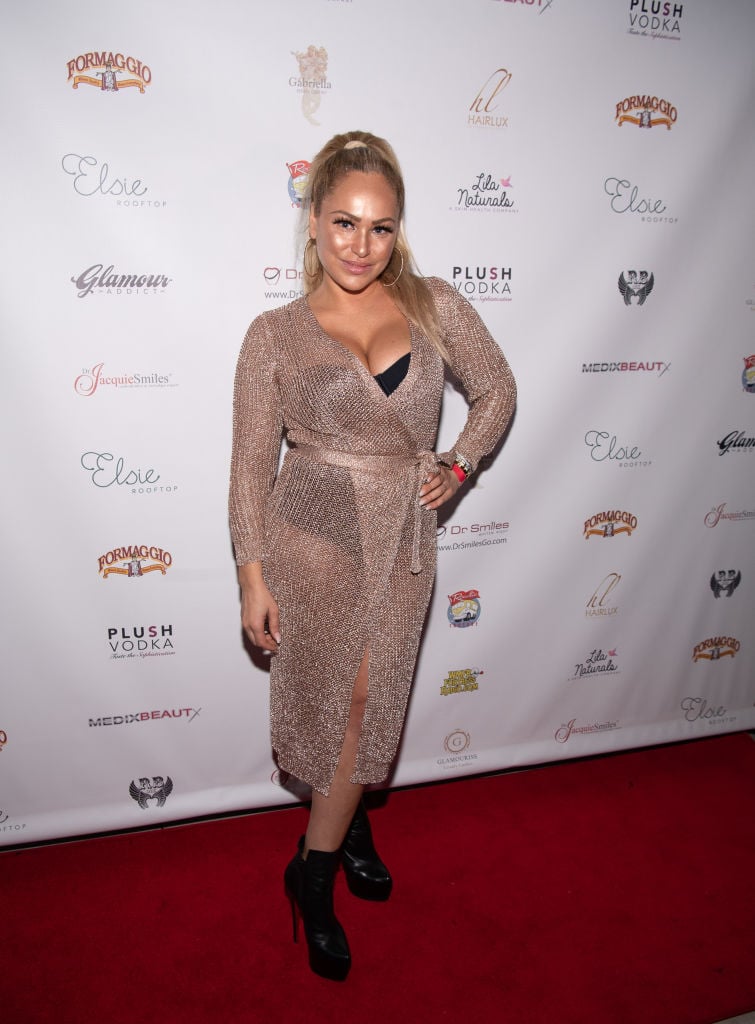 Tom and Darcey were doubtful about their future the last time we saw them
Darcey had spoken to Tom on and off online for years before she finally met up with him in the UK (and later, Albania).
But things weren't always peaches and cream for the couple. Tom often seemed put off by Darcey's drinking, her arguments with her twin sister Stacey Silva, and her penchant for breaking down in tears. She also seemed to want more of a commitment than Tom was ready to make.
And while Tom repeatedly hinted at proposing, he ultimately presented his American girlfriend with a key to his apartment instead of a ring.
On the 90 Day Fiancé: Before the 90 Days Tell-All and in other interviews, Darcey said Tom often gave her mixed signals and confused her. Meanwhile, Tom claimed Darcey contacted him too often during their long-distance relationship.
Afterward, Tom seemed to move on with another American girlfriend and took underhanded jabs at Darcey on social media about her plastic surgery and desire to get married. In an especially low blow, he even met up with her ex, Jesse, in New York City.
Darcey still seems to hope for a future with Tom on Season 4
But on 90 Day Fiancé: Before the 90 Days Season 4, it looks like Tom and Darcey still have some unfinished business to hash out.
In one sneak peek from the upcoming season, Darcey even tries on what looks like a sparkling wedding dress. "It's definitely a Darcey dress, that's for sure," she gushes as she gazes at herself in the mirror.
The TLC star tells producers she's willing to go the extra mile to find her soulmate. "I am a romantic," Darcey says in one preview clip. "And I'll take a risk for love, absolutely. You know, you have to keep your eye on the prize until you achieve what you want."
Still, at least according to Darcey, Tom is still giving her mixed signals. "Have you heard from Tom?" Darcey's sister Stacey asks her in a sneak peek.
"I'm not quite sure how to gauge it right now," Darcey replies. "I mean, he said he wanted to give it another go."
"As far as I know, we're still a couple," she tells TLC producers.
Her British ex doesn't seem excited to see her
Clips from the upcoming season don't suggest that Tom shares Darcey's hopes for a romantic future.
Darcey's FaceTime session with him seems one-sided, as she dolls herself up and gives him a flirty "hey." Tom's monotone, stone-faced response ("How's it going, Darcey?") couldn't seem less enthusiastic if he tried.
The 90 Day Fiancé: Before the 90 Days stars will also meet up in person this season to figure out exactly what's going on between them.
In one clip, Darcey turns away from Tom's attempt at a hug when they meet up at a restaurant. "No, that's okay, I don't feel comfortable," she tells her ex. "You don't feel comfortable. Okay," he replies sarcastically.
Darcey seems as confused as we are about why Tom wants to meet up. "I don't trust Tom. I feel like he's hiding something," she tells producers.
"Isn't there something you have to tell me?" she finally asks him as they sit down, as he responds with silence and an unreadable expression.