'90 Day Fiancé': Darcey Silva Thinks Stacey Is 'Blind' to Fiancé Florian's Cheating
'90 Day Fiancé' star Darcey Silva is not too happy about what her sister Stacey's boyfriend Florian Sukaj has been up to. Now, on 'Darcey & Stacey,' she accused him of cheating.
90 Day Fiancé star Darcey Silva and her twin sister Stacey Silva have always been close and supported one another. When Darcey was going through relationship trouble with Jesse Meester and Tom Brooks, Stacey had her back. Now, it's Darcey's turn to be there for Stacey since pictures of Stacey's fiancé cozying up to other women have surfaced.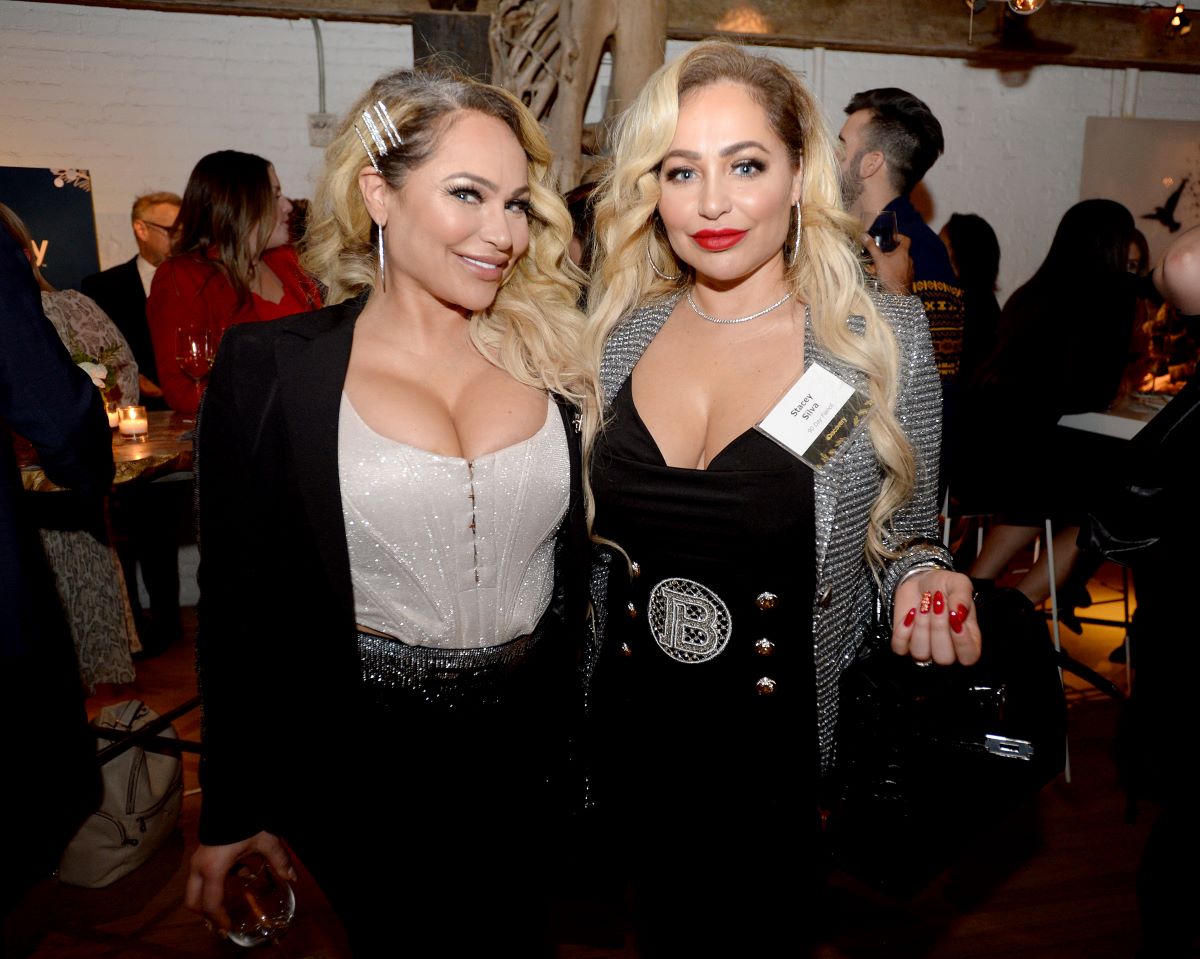 Stacey and Florian's relationship
Fans saw a little bit of Stacey and Florian Sukaj's relationship on Before the 90 Days. Now, on the Silva sisters' spinoff Darcey & Stacey, the relationship will be front and center.
Stacey met Sukaj online and the two instantly connected. Their attraction was so strong that Sukaj proposed after only six months of dating. They have met up multiple times in Albania but now Stacey is bringing Sukaj over to America to get married.
Did Florian cheat on Stacey?
 On the season premiere of Darcey & Stacey, Darcey revealed some disturbing news about Sukaj to her father Mike.
"Recently, there was some not so good news," Darcey told Mike. "There were these pictures online of Florian and some girl. He said, 'Oh, it was nothing.' But it looks a little, uh, sketchy to me."
One of the pictures showed a woman kissing Sukaj on the cheek, another showed him and the same woman driving in the car together, and the last picture showed them appearing to be in bed together while Sukaj was shirtless and the woman was in lingerie.
Though the evidence was pretty clear, Stacey still forgave Sukaj.
"It looks like he freaking cheated," Darcey said. "She forgave him because she believes and trusts Florian. But she could be gullible."
After seeing the photos, Darcey became worried about her sister and whether Sukaj actually loved her.
"There's a little part of me that believes Florian is using Stacey for the visa," Darcey told the cameras. "But I feel like she's blinded by the love."
Mike shared similar sentiments.
"If he's got a side chick, then you're an a*shole," he said in his confessional. "And in my opinion, there's no excuse. It's done. When he gets here, he and I will have a private conversation. And I will ask him very directly, 'What happened? What's in that picture?' Just between me and him. Man to man."
Stacey speaks on the drama
Now that the pictures have been revealed on the show, Stacey has been asked about the status of her relationship. Though she's not likely to reveal what's going on with her and Sukaj while her show is airing, she did hint that things haven't been going too well lately.
"We had a long engagement and it was a pretty healthy relationship and we both wanted it to work," she told Us Weekly, adding that "some drama has happened" recently. "It's hard to talk about, but you know, it's a part of it, and I lived it and I'm just trying to focus on the moment. I'm just blessed to have Darcey by my side to be there to support me."
Darcey & Stacey airs on Sundays on TLC at 10 p.m. ET