'90 Day Fiancé': Darcey Silva's Ex Promotes Donald Trump on Election Day; His Castmates Call Him Out
Longtime 90 Day Fiancé star Darcey Silva is now engaged to Bulgarian-born model and fitness coach Georgi Rusev. But Georgi, who appeared with Darcey on her 90 Day Fiancé spinoff Darcey and Stacey, wasn't the first man the 46-year-old Connecticut mom of two dated on TLC.
Before she ended up with Georgi, Darcey appeared on 90 Day Fiancé: Before the 90 Days with 27-year-old Dutch model Jesse Meester and 40-year-old English entrepreneur Tom Brooks (who now appears on 90 Day Fiancé: Pillow Talk with his sister, Emma-Jayne Perez Chies).
Tom and Jesse met up with each other in New York after they both went through explosive breakups with Darcey – and it looks like they might have had more in common than dating the same woman on reality TV.
Jesse previously revealed his support for Donald Trump. Just before the 2020 election in the U.S., Tom took to Instagram to echo Jesse's sentiments, urging followers and fans to vote for Trump. While reactions were mixed overall, the 90 Day Fiancé star received quite a bit of backlash for his comments.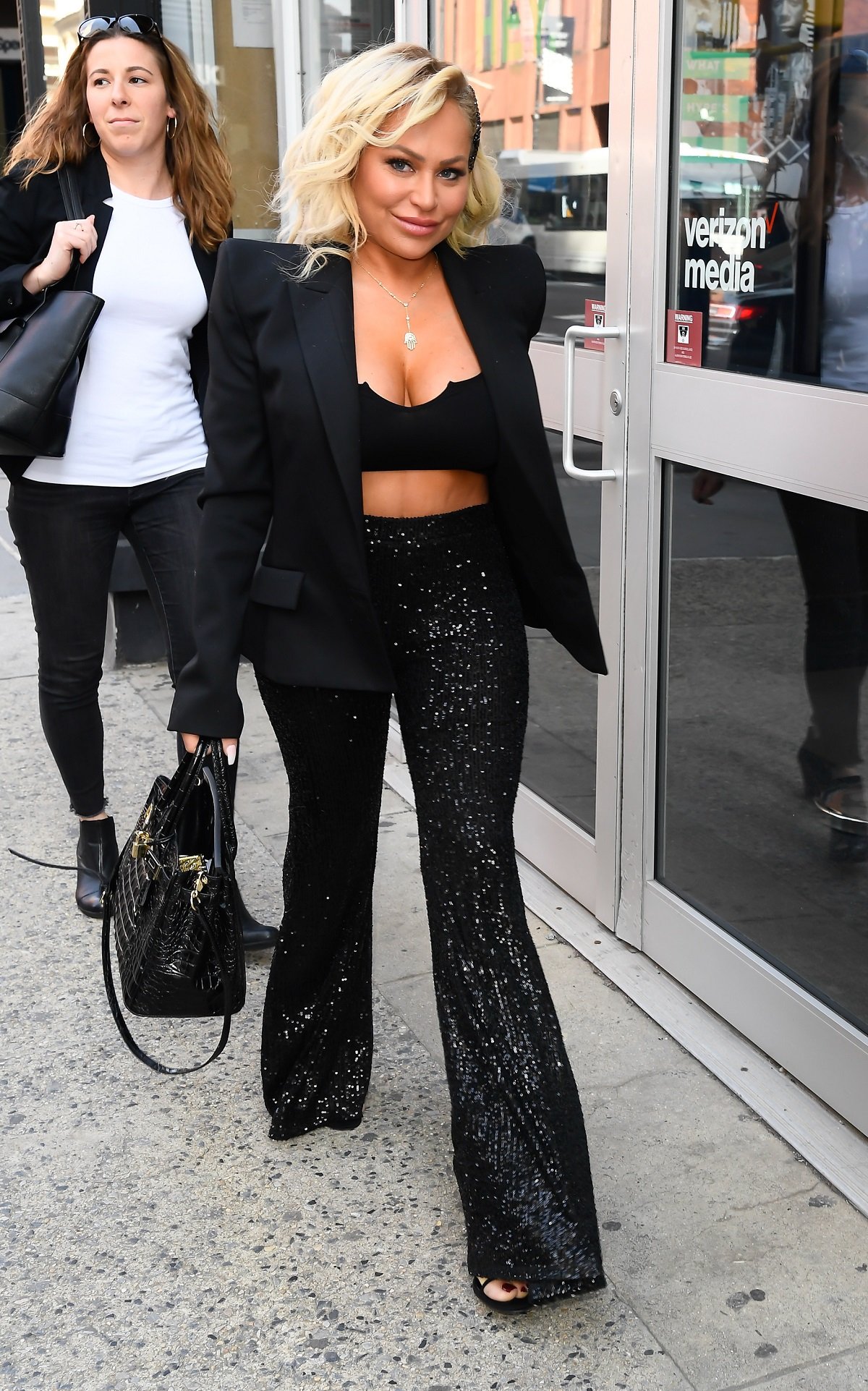 Tom voiced his support for Trump on Instagram
On November 3, Tom shared his Election Day pick in an Instagram post. While Darcey's ex-boyfriend previously stayed quiet about politics on social media, he wrote a passionate caption in support of Trump – even adding a photo of Trump hugging an American flag.
"Tomorrow you get to choose!!" Tom wrote in the post. At first, he focused mainly on the importance of voting itself, writing: "Between 1984 and 1776, millions have fought and died to protect freedom, you should have to honour their sacrifice by voting."

But then, Tom made his own choice for U.S. president clear, arguing: "The election is not about Biden v Trump it is Chaos v Order. It is a final referendum on your nation's survival, the perception of Right v Wrong."
Tom concluded his post by encouraging his followers to vote for Trump, adding hashtags like "American values" for good measure. He also tagged conservative public figures like Roger O. Handley, Terrence K. Williams, and David J. Harris Jr.
RELATED: '90 Day Fiancé': Trisha Paytas Dresses Up as Darcey Silva – And She Responds
The '90 Day Fiancé' star's castmates pushed back against his comments
Immediately, two of Tom's 90 Day Fiancé castmates criticized his post on Instagram, arguing that he was being overly divisive.
"Ohhhh no!!! Please not you," 90 Day Fiancé: Before the 90 Days star Rebecca Parrott (who's married to Zied Hakimi from Tunisia) wrote in response to Tom. Voicing her support for Joe Biden, Rebecca debated Tom's followers who pushed back against her comment.
"Trump is why we are so divided, sadly," Rebecca wrote to one critic.
Aladin Jallali, a Tunisia-born travel guide from Qatar who was previously married to Laura Jallali on 90 Day Fiancé: The Other Way, also wasn't afraid to share his political opinions with Darcey's ex-boyfriend.
"Sorry man but this Trump is the most idiot and racist president ever [to] come not just in USA but [in] the whole world," Aladin wrote to Tom.
RELATED: '90 Day Fiancé': Rebecca Blasts Fan For Trying to 'Steal Her Man' Zied
Darcey's ex defended himself against criticism from fans
Naturally, reactions to Tom's uncharacteristically political post were mixed. Some 90 Day Fiancé fans praised him for being vocal about his support for Trump, while others suggested that he should keep quiet about politics in the U.S. since he isn't a citizen. Others simply wanted to know which candidate Darcey would support in the upcoming election.
Several others challenged Tom's remarks, saying they'd "lost respect" for him and now planned to unfollow him.
"I used to like you," one fan wrote, to which Tom responded: "It's a democracy, we can all have an opinion."
To one fan who told Tom they'd no longer be following him on social media, the 90 Day Fiancé star quipped in reply: "No need to announce…don't let the door hit you on the way out."
It's unclear as to whether Tom will continue to share his political opinions on social media, given the somewhat negative reaction to his first foray into that area. Still, Tom is no stranger to courting controversy of various kinds, so it's unlikely that this was his last post along these lines.