'90 Day Fiancé': Darcey Silva's Ex, Tom Brooks, Reveals a Rare Photo Of His Daughter
90 Day Fiancé star Darcey Silva is moving on from her exes—including Dutch model Jesse Meester and British influencer Tom Brooks—and onto a new project with her late-summer spinoff, Darcey and Stacey, alongside twin sister Stacey Silva.
Meanwhile, Tom has remained active on social media, fostering business partnerships and a significant following online after his two seasons on TLC's 90 Day Fiancé: Before the 90 Days.
The 39-year-old 90 Day Fiancé star also revealed another important person in his life earlier in 2020: his 12-year-old daughter, whom he never mentioned on the show. Recently, Tom took to Instagram to share a rare photo of his daughter when she was younger.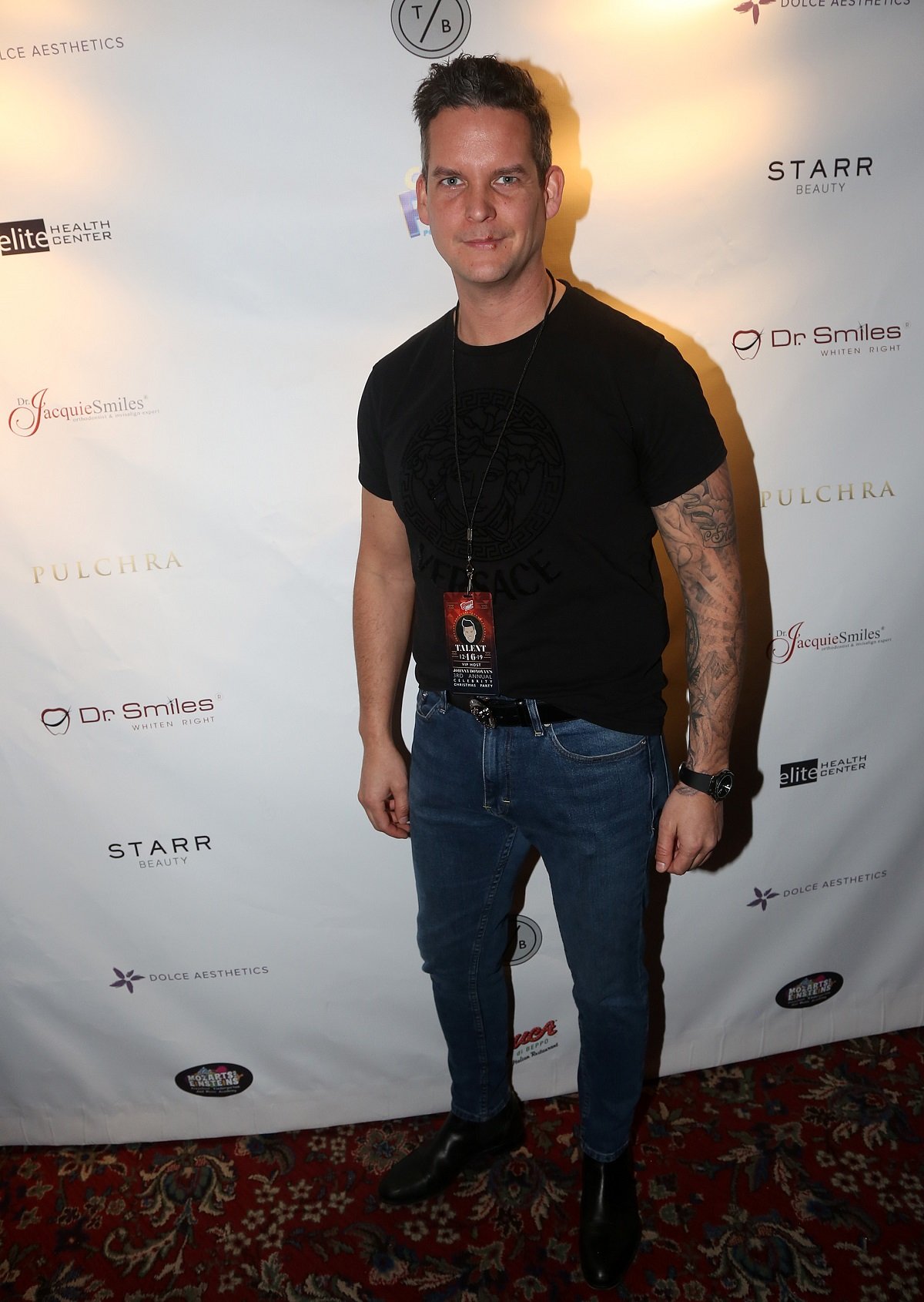 Tom called his daughter his 'English rose'
Tom recently shared a snapshot of his daughter, now 12, when she was younger.
The 90 Day Fiancé star captioned the adorable, smiling Instagram photo, "Miss you baby girl. Apple of my eye, my English rose."
Tom first showed 90 Day Fiancé fans a photo of his daughter (again in her earlier childhood years) earlier in 2020, according to Soap Dirt. Viewers were shocked to find out he had a child, as he never mentioned being a parent during his two seasons on TLC. After all, Darcey's kids have not only been mentioned on 90 Day Fiancé, but have appeared in scenes themselves alongside their mom.
At the time, some fans referred to Tom's daughter as his "secret child. But he pointed out that he had every right to decide what he shared (or didn't) about his child with the public.
This time, too, some fans were surprised to learn about Tom's daughter.
"Dang Tom what other secrets do we need to know?" one fan commented jokingly.
Another added, "She's a gem. I hope you get more time with her, she deserves you."
Yet another chimed in, writing, "Awww, Didn't know you were a father! She's beautiful!"
RELATED: '90 Day Fiancé': Tom Brooks Compliments Darcey Silva On Instagram; Fans Call Him Out
RELATED: '90 Day Fiancé': Jesse Meester Reveals Darcey Silva's Alleged Post-Breakup Texts and Claims She 'Stalked' Him On 'What Now?'
RELATED: '90 Day Fiancé': Fans Think Darcey Silva Looks 'Unrecognizable' In This Unearthed Old Reality TV Trailer
RELATED: What Did Darcey Silva Do Before '90 Day Fiancé?'
The '90 Day Fiancé' star said Darcey 'respected' his decision not to talk about his daughter on TV
Of course, curious 90 Day Fiancé fans had a few questions about Tom's daughter. While he stayed fairly tight-lipped, he did answer a few of their inquiries.
"Didn't know you had a daughter," one Instagram user wrote. "You see her often?"
Tom admitted sadly, "Not as much as I want."
"Then fight for it and make it a priority," another commenter urged him.
Another viewer thought it was strange that Tom had never broached the subject of parenting on 90 Day Fiancé.
"Funny how you never mentioned her on the show. Hmm," they wondered in a comment.
But Tom said that it was a decision he was happy about in the end. What's more, his American ex apparently hadn't minded that he chose not to discuss his daughter onscreen.
"Not at all," Tom replied to the commenter. "it was a decision made by myself, and Darcey respected that."
Tom said he wanted to 'protect' his child from the 'craziness' of '90 Day Fiancé'
Darcey's ex-boyfriend also revealed that his daughter's mother was from a different country. So it looks like Tom is no stranger to international romances.
"Your daughter is very beautiful, is she mixed?" a 90 Day Fiancé fan wondered.
"Yes, her mother's South African," Tom explained.
As for the reasoning behind his choice not to involve his daughter in the show, Tom shared that it was all about "protecting" her from negative comments and the reality of, well, reality TV.
"Didn't even know you had a daughter, she is absolutely gorgeous," a fan declared.
"Needed to protect her from the craziness of reality TV," Tom explained in response.
And, of course, Tom deflected some of the blunter comments with his characteristic sarcasm.
"Since when did you have a kid??!" one Instagram user exclaimed.
"For the last 12 years, the last time I checked," the 90 Day Fiancé star quipped in reply.