'90 Day Fiancé': Darcey Silva's Ex Tom Brooks Talks About Moving in With a New Woman, Jokes About Darcey's Looks
Tom Brooks and Darcey Silva might be returning to 90 Day Fiancé: Before the 90 Days Season 4 together on Feb. 23. But at least according to Tom's social media presence, the British man isn't about to get back together with his American ex anytime soon.
In a now-deleted Instagram post, Tom, who's been traveling the U.S. and Canada for meet-and-greets and other events since he gained some 90 Day Fiancé fame, hinted that he's even thinking of moving in with his most recent girlfriend. Along the way, he seemed to throw a few looks-related jabs at Darcey.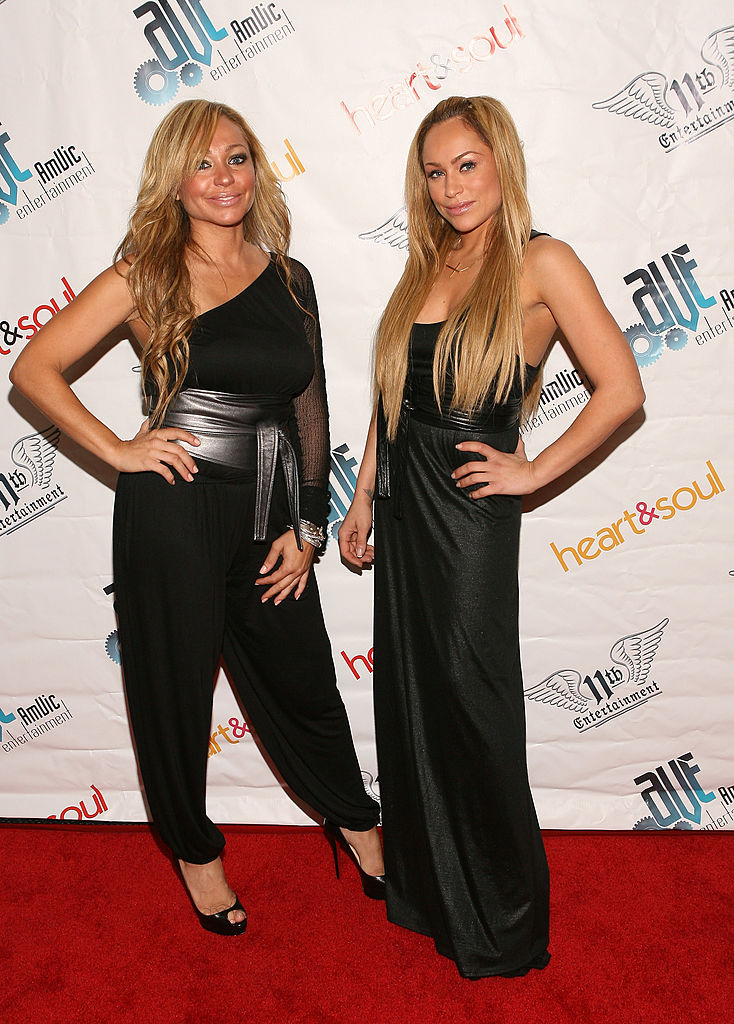 Tom posted about moving in with his rumored American girlfriend
Known on 90 Day Fiancé as a ladies' man, Tom has recently been out and about with another American woman, Amanda McAdams. Soap Dirt reports that Tom even spent the winter holidays with the 35-year-old event planner and executive assistant and her family in her hometown of Pittsburgh.
Now, it looks like things might be getting even more serious between the two. Drawing inspiration from Sarah Jessica Parker's iconic character Carrie Bradshaw from Sex in the City, the 90 Day Fiancé star wrote in an Instagram post: "Beauty is fleeting, but a rent-controlled apartment overlooking the park is forever. Want to move in together?"
In the accompanying photo, which was snagged by 90 Day Fiancé blogger John Yates (@Johnyates327) before being deleted, Amanda straddled Tom's torso as he held her up in the air on the Central Park Bridge. Fans immediately believed he was announcing a move to New York City.
Darcey's other ex, Jesse Meester from the Netherlands, seemed to get in on the action, too. "See you soon new neighbour!" the model, who is currently living in New York himself, commented on Tom's post. "Beautiful pic. Love to you both!"
Some fans thought the '90 Day Fiancé' star was just seeking attention
Because of Tom's history of possibly faked Instagram photos and exaggerating a bit about his luxury lifestyle, some 90 Day Fiancé fans thought he was just seeking some attention.
"Thirsty indeed. Too bad people are taking the bait commenting asking him if that's his girlfriend," one Instagram user commented under Yates' post. "He thrives on attention."
What's more, Tom has recently taken a few jabs at his 90 Day Fiancé ex's looks and plastic surgery on social media. Most recently, he mocked her lip fillers with Instagram snapshots of himself wearing giant plastic lips. 
It looks like his most recent post was no exception, with some fans claiming he made comments about "losing 40 pounds." Many 90 Day Fiancé fans thought he was insulting Darcey's weight.
But Tom said the comment was actually about another aspect of Darcey's looks: her hair extensions. "Someone made a comment I said lost 40lbs as in hair extension," Tom claimed. 
Darcey and Tom will return to the next season of '90 Day Fiancé: Before the 90 Days'
Tom and Darcey may both have moved on, but fans will still get to see the rest of their relationship play out when 90 Day Fiancé: Before the 90 Days returns to TLC on Feb. 23. 
In a recent sneak peek of Season 4, the former couple meets at an airport for an awkward exchange. "No, that's okay. I don't feel comfortable," Darcey tells Tom in the clip as he pulls in for a hug.
"I don't trust Tom. I feel like he's hiding something," the 90 Day Fiancé star tells producers as they sit down for their confrontation.
"Isn't there something you have to tell me?" she asks him. But viewers will have to wait for the season premiere to see what really unfolds between the couple.