'90 Day Fiancé': Darcey Silva's Friends Wonder If She's With Georgi Rusev to Compete With Stacey Silva
90 Day Fiancé star Darcey Silva and her twin sister, Stacey Silva, have always been known for their tumultuous, international love lives. The 45-year-old twins, both divorced moms from Connecticut, have been dating (and marrying) men from around the globe for decades.
But on a new episode of the sisters' 90 Day Fiancé spinoff, Darcey and Stacey, two of Darcey's longtime friends, Debbie and Reina, exposed a possible downside to their "twintuition" and overlapping lives: competition.
In fact, Debbie and Reina wondered if Darcey might be trying to one-up Stacey's relationship with her Albanian husband-to-be, Florian Sukaj, by trying to get over her breakup with Tom Brooks with her new Bulgarian beau, Georgi Rusev.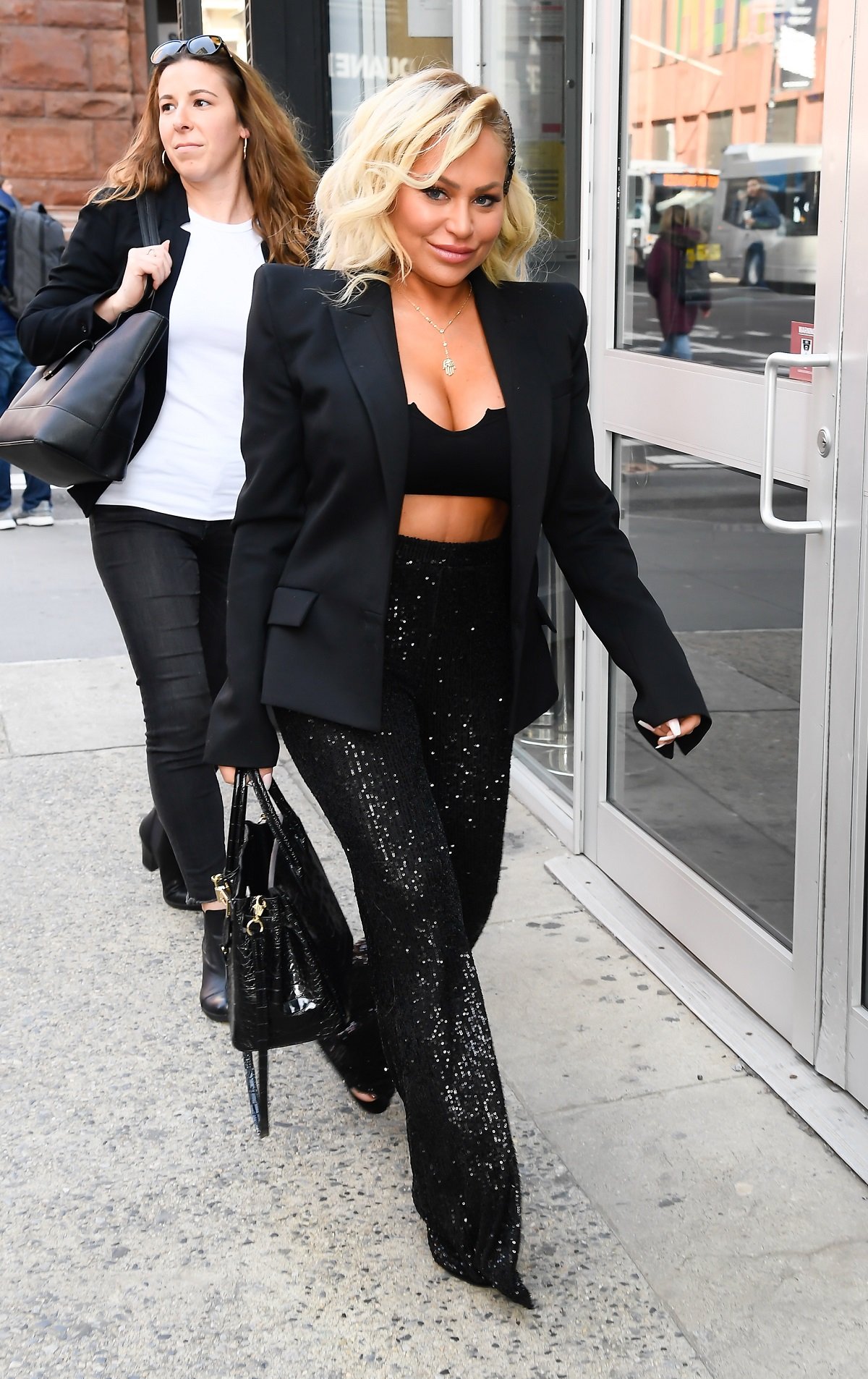 Darcey's friend explained that she simply 'loved love,' while Stacey was more 'grounded'
On a recent episode of Darcey and Stacey, Darcey introduced two of her closest friends. Reina, Darcey said, had known the twins since childhood. The 90 Day Fiancé star said Reina was a trusted confidante for both sisters—and had even protected them from "bullies" when they were younger.
Meanwhile, Debbie became close with Stacey and Darcey when they were all in their early 20s, so they'd been good friends for over two decades. With Debbie, Darcey laughed, things were always "wild" and "a party."
Reina told TLC producers of her relationship with the Silva twins, "I've known the twins since we were about five. They were two very different kids, and they're two very different adults. So I have a different relationship with each twin, but I'm also this neutral party."
As a somewhat objective observer, Reina said, she could often give advice to both twins instead of favoring one over the other. Like the twins' dad, Mike Silva, Reina said that Stacey was a bit calmer and more laid-back than her twin sister.
"Stacey is a lot more grounded in her relationship, and Darcey just loves love," Reina explained. "Even if love doesn't love her back, she still loves love."
Darcey admitted that she was concerned about Stacey's relationship with Florian
Reina and Debbie popped champagne with Darcey at her Connecticut mansion before getting down to brass tacks: discussing the imminent arrival of Florian from Albania. With his K-1 visa application approved, Florian would soon be moving in with Stacey. Within the customary 90 days, the couple planned to get married so Florian could remain in the U.S.
Darcey's friends seemed to immediately pick up on the fact that she wasn't exactly thrilled about her sister's relationship.
"Are you excited?" one asked.
"Eh, I'm excited," Darcey replied evasively, with a telling pause. She admitted that she didn't know if she should "trust him completely just yet," even though she was trying to stay upbeat for Stacey's sake.
Debbie and Reina looked skeptical of Darcey's distrust at first. But after she revealed the photos of Florian with another woman in his home country, they realized that she might be right to have concerns.
"Darcey has a damn good reason to be worried about her sister," Reina admitted after seeing the cozy photos Florian had snapped in bed with the mystery woman.
As for Darcey, she believed that Stacey was purposely overlooking the obvious in order to stay with Florian.
"I'm worried that Florian is going to break Stacey's heart," the 90 Day Fiancé star said worriedly. "He was in a picture with this woman with hardly any clothes on, and she was in lingerie. God knows what happened. But I feel like Stacey is blinded by the love."
The '90 Day Fiancé' star's friends wondered if she might be jumping into a relationship too soon
Next up was a discussion of Darcey's love life. Now that Tom was no longer in the picture, Darcey said she felt "ready to open her heart again." And when her friends asked if she was single, she was tellingly evasive, saying she was "mingling."
"Having two really bad breakups in the recent past has not been easy for me," Darcey admitted. "But I decided to give love another chance, and I've been talking to a couple of guys online, offline. I'm loving that feeling."
And one of those guys was Georgi, with whom she already felt a deep connection. In fact, the Darcey and Stacey star had already met up with him in person when they were both in Miami.
Reina and Debbie immediately looked concerned when Darcey confessed that, not only was Georgi "in the lead" among the men she was talking to, but she felt like she might be "falling for him a little bit."
"We just had that energy," Darcey gushed.
The 90 Day Fiancé star's friends begged her to "slow down," but it seemed like they knew that wasn't exactly Darcey's style.
What's more, Reina pointed out, both Darcey and Stacey were now dating Eastern European men. To her, that spelled competition.
"I think Darcey is a little competitive as far as, 'Stacey's got a man, I need a man,'" Reina told TLC producers.
"Yeah, I think she just wants to be loved," Debbie agreed. "But she needs to take her time."
But from the look on Darcey's face when she talked about Georgi, it didn't seem like slowing down was on the table at the moment.