'90 Day Fiancé': David Toborowsky Just Had an 'Amazing Spa Day' With His Wife, Annie Suwan Toborowsky
There are many fan favorites in the 90 Day Fiancé franchise. David Toborowsky and his wife, Annie Suwan Toborowsky, can certainly be counted among them. Fans can stay up to date by following the famous couple on their respective social media accounts.
David recently shared an image with his wife during an "amazing spa day." We have all the details fans will want to know about it.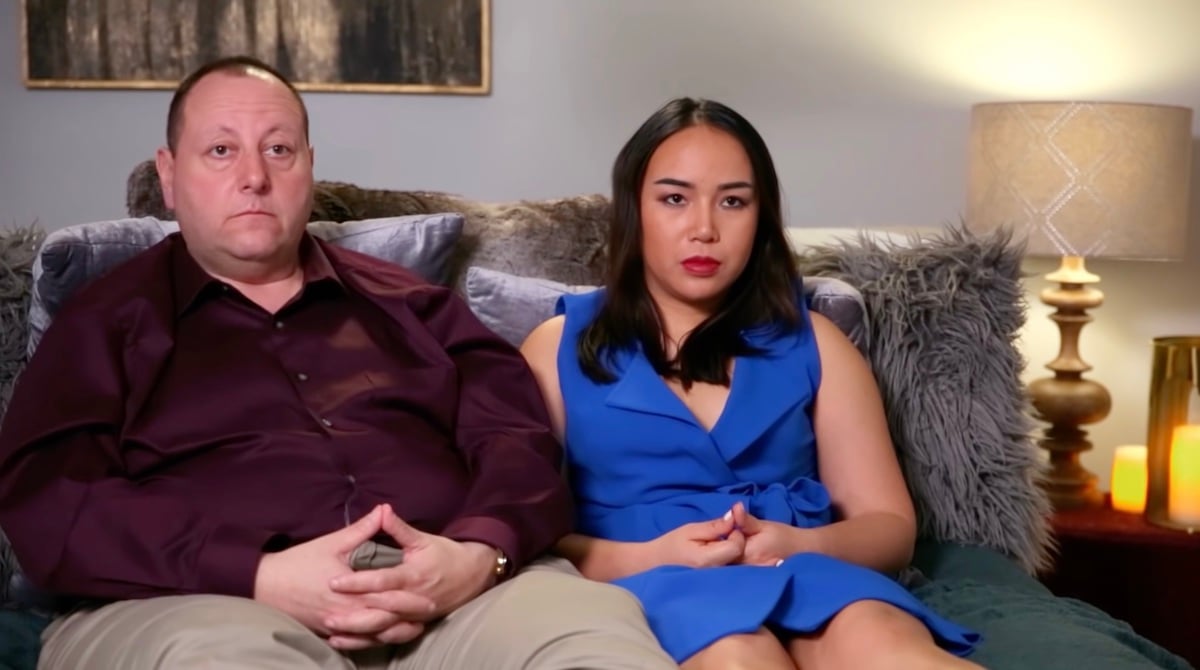 David Toborowsky and Annie Suwan Toborowsky in the '90 Day Fiancé' franchise
David and Annie, who are 53 and 28, met when David went on a trip to Thailand after he went through a divorce and had a stroke. He went to a karaoke bar, and it's there that he heard his future wife singing. Just 10 days later, and the couple was engaged.
David and Annie were married on November 1, 2017, after Annie came to the United States on the K-1 visa. Since then, the happy couple has settled in Arizona.
Which '90 Day Fiancé' shows can fans watch David Toborowsky and Annie Suwan Toborowsky in?
RELATED: '90 Day Fiancé': David and Annie Joke About Her Infamous Dowry in Preview for Their New Show
David and Annie have been in many spinoffs in the 90 Day Fiancé franchise. Their very first appearance was in season 5 of the original 90 Day Fiancé. They have also been in episodes of Happily Ever After, Self-Quarantined and What Now, as well as Pillow Talk.
The couple can also be watched in discovery+ exclusive series as well, including 90 Day Diaries, 90 Day Bares All, 90 Day Fiancé: Loves Games, and 90 Day: Foody Call. They also received their own series on Facebook Watch called Spice it Up with David & Annie.
David Toborowsky just had an 'amazing spa day' with his wife, Annie Suwan Toborowsky
On May 29, 2021, David shared an image of himself and his wife at a nail salon called Pro's Nails by Vy, and David tagged them there in the post. It's unclear what they had done, but they had an "amazing spa day" according to David's caption.
In the image, Annie can be seen wearing a flowery print ensemble with her hair down and pink lipstick on. She smiles for the camera while her husband is on her side as they sit in comfy chairs. David smiles for the shot while wearing a dark-colored shirt.
David tagged his wife in the post, and he captioned it, saying, "Enjoying the holiday weekend with an amazing spa day with my queen. We hope you all have a safe and wonderful holiday. We love and appreciate you all so much."
He also added some hashtags to the caption as well: "#90dayfiance #90dayfiancepillowtalk #90dayfiancehappilyeverafter #90dayfiancetheotherway #90dayfiancebeforethe90days #spiceitupwithdavidandannie #discoveryplus #tlc #90dayjourney #90daybaresall #90daylovegames #90daydiary #90dayfoodycall."
Over 12,000 people liked the post and over 500 commented on it. It's a nice moment between the fan-favorite couple, and fans can certainly appreciate it. It's always nice to see posts like this from our favorite 90 Day Fiancé cast members.