'90 Day Fiancé': David Toborowsky and Annie Suwan Take Formal Wedding Photos
90 Day Fiancé couple David Toborowsky and Annie Suwan have become one of the show's most recognized duos. Fans tend to talk about them with affection, and they're very active on social media sharing cooking videos, among other things. Although the pair had a difficult road to marriage, they have now been together for quite some time — and David and Annie decided it was worth getting some professional, formal wedding photography done. 
'90 Day Fiancé': David Toborowsky and Annie Suwan have formal wedding shoot
90 Day Fiancé couple David Toborowsky and Annie Suwan have been married for almost five years. The two were able to overcome a variety of obstacles during their whirlwind romance in Thailand, and have since settled into a happy married life. 
The 90 Day Fiancé pair decided to get some formal wedding photography done — something they didn't have a chance to do previously. Both David Toborowsky and Annie Suwan shared a different photo from the shoot on their Instagram. 
"I love you so much my Queen. I thank God each and everyday for you. You are the Sun and the Moon to me. Pom Rak Khun," David captioned a photo of himself and Annie in formal attire. Phom rak khun means "I love you" in Thai. 
"We have been together for almost 5 years but we have never had any formal wedding pictures. I love you my Teerak," Annie captioned another photo of the two. Teerak is akin to darling in Thai.
For the photos, David wore a periwinkle blue suit with a cornflower blue tie, and Annie wore an elegant wedding dress worked in lace.
Fans react to the special moment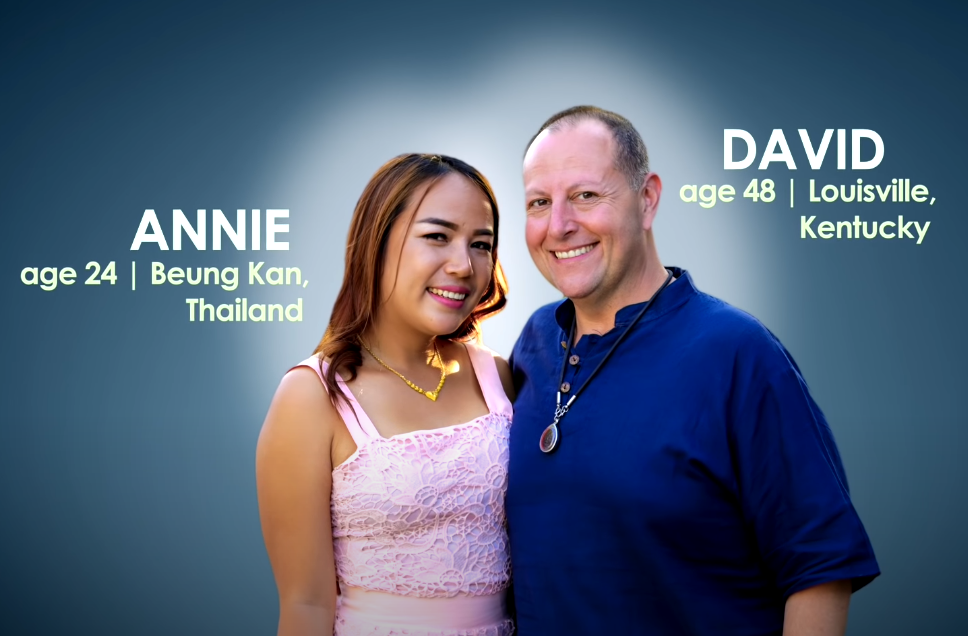 Many 90 Day Fiancé fans are fond of David Toborowsky and Annie Suwan, especially given that the two seem to be one of the show's most loving and stable couples. They were happy to see the pair get a chance to do a formal shoot. 
"The best most loving couple ..so happy in love," wrote one fan on David's Instagram post.
"One of my favorite couples! Love you guys!" shared another fan. 
"You two are so much fun to watch. Always smiling and laughing," an Instagram user commented on Annie's post. 
90 Day Fiancé cast members got in on the congratulations as well. 
"Cuteness overload! We love you guys!" Paola Mayfield commented on David's post.
"You guys look beautiful," added Akinyi Obala. Many other cast members left similar comments on both Instagram posts. 
David Toborowsky shares his secret to a happy marriage
David Toborowsky and Annie Suwan's 90 Day Fiancé relationship has stood the test of time, and David says there's a reason for that. He says that he tries to make Annie fall in love with him all over again every day. 
"The advice that we always give everybody is, my life is like 50 First Dates the movie, not because of my age — I'm 51 — because every day, I have to make her fall in love with me again. And I couldn't ask for a better partner in this world," David told Entertainment Tonight. 
Meanwhile, Annie claims that it's really no challenge at all. 
"And to me, I'm very easygoing, and just him giving me a cup of coffee in the morning, I'm falling in love with him," she added.