'90 Day Fiancé': David Toborowsky Just Gave Annie Suwan Very Practical Gifts for Valentine's Day
Fans of 90 Day Fiancé have certainly heard of David Toborowsky and his quirky wife, Annie Suwan Toborowsky. They've been a part of the franchise since their first appearance in season 5 of 90 Day Fiancé. Over the years, fans have grown to love the dynamic duo, and they certainly appreciate their witty banter back and forth.
David who is 52, recently gave his wife, Annie, who is 28, some very practical gifts for Valentine's Day. We have all the details you need to know.
How did David and Annie Toborowsky from '90 Day Fiancé' meet?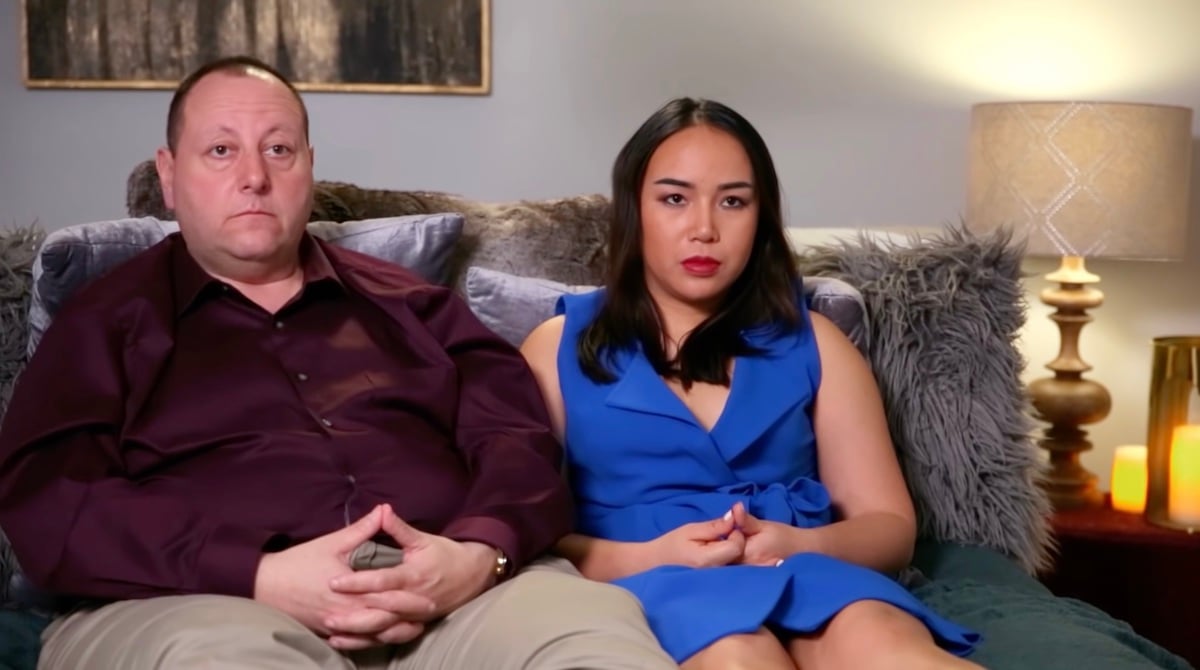 The two met at a karaoke bar after David made a trip to Thailand after going through a divorce and having a stroke. He heard Annie singing, and things moved quickly from there. After only 10 days of knowing each other, the couple became engaged.
But when did David and Annie get married? It all went down on November 1, 2017, after Annie came to the United States on the K-1 visa. They've settled in Arizona and have stayed popular with fans through their cooking show on Facebook Watch called Spice It Up With David and Annie, as well as their appearances on Pillow Talk as well.
David just gave Annie very practical gifts for Valentine's Day
Speaking of cooking, Annie is an avid cook, and it's the whole premise for their Facebook Watch show. She also shares cooking recipes and cooks for her fans on her own Facebook page as well. So, what do you get a chef for Valentine's Day? A whole new set of cutlery knives. 
Annie recently showed off her new knives from her husband, which come in wooden boxes, for her Instagram followers. Annie can be seen surrounded by her very practical gifts on the table while holding one in her hands with a big smile on her face. She sports her Valentine's apron, which some fans may recall she showed off previously before.
Annie captioned her post: "THANK YOU MY MISTER EVERYTHING!! for a wonderful Valentine gift ever!!!💝🎁😍❤ It is not just a gift, but it is a great tool I can use for work and make money !!!!💰 😀@toborowsky_david #90dayfiancepillowtalk #90dayfiance #90dayfiancehappilyeverafter #90dayfiancetheotherway #spicyitupwhitdavidandannie #tlc."
David wrote in the comments to his wife: "You are my Queen and everyday is Valentine's Day to me ❤️❤️❤️❤️❤️ I love you my Teerak."
Annie responds to fans in the comments
A number of fans sent her well wishes, and Annie took the time to respond to some of them.
A fan thinks David "did well" picking out the gifts for his wife. "You did well by knowing exactly what she could use! Her face tells it all!" a fan wrote.
"I'm so Happy!!!🔥🔥❤️❤️❤️," Annie wrote back while tagging the user.
Another fan remarks on how "nice" of a gift she received. "What a nice gift 🎁. I love to cook too. I'm jealous!" they wrote. Annie replied back with some emojis, "❤️🔥."
"The best gift for one who cooks! Lucky lady! 💛💛💛," said another fan in the comments. "I love love it!🔥❤️❤️," wrote Annie.
"👏🙌 great gift!" a fan said, while Annie replied, "The best ever!!!"
Annie received very practical, yet perfect gifts for her from her husband, David. Hopefully she puts her new knives to good use through her cooking creations.