'90 Day Fiancé': David Toborowsky Opens Up About Falling In Love With Annie Suwan 'Immediately' And Proposing After Just 10 Days On 'What Now?'
David Toborowsky and his much younger Thai wife, Annie Suwan, had a rocky start on TLC's '90 Day Fiancé' Season 5. Since then, they've become unexpected fan favorites. On a recent episode of '90 Day Fiancé: What Now,' David and Annie looked back at the beginning of their relationship and their engagement after just 10 days together.
Very few 90 Day Fiancé viewers would have guessed that David Toborowsky and Annie Suwan would eventually become one of the franchise's fan favorite couples. When they first appeared on TLC's 90 Day Fiancé Season 5, the pair had plenty of obstacles to overcome.
The couple's extreme financial troubles and 24-year age difference, as well as David's binge drinking tendencies and infidelity in his previous marriage, left many fans scratching their heads as to why they were together at all.
But David, a 51-year-old divorced dad from Kentucky, and Annie, a 27-year-old from Thailand, eventually smoothed out the kinks in their relationship and won the hearts of many diehard 90 Day Fiancé fans. Annie's good-natured sense of humor and David's devotion to his wife have made them popular on social media and on spinoffs like 90 Day Fiancé: Pillow Talk.
On a recent episode of TLC GO's digital series, 90 Day Fiancé: What Now, Annie and David reflected on how they met when David was traveling in Annie's home country. They also opened up about how far they'd come, both in terms of their financial stability and as a couple, over the past three years.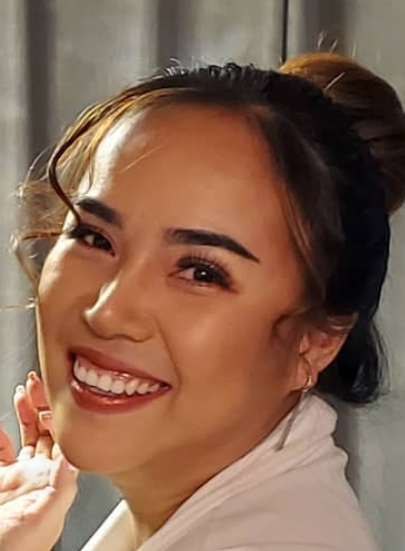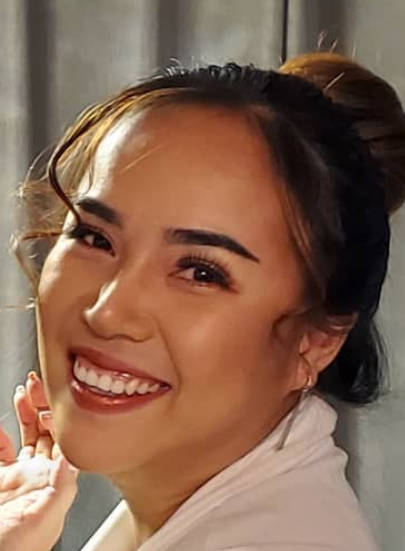 Annie and David took a look back at how they met and fell in love in Thailand
On 90 Day Fiancé: What Now, David revealed that he'd lost nearly everything in his life just before he headed out for some world travels with his close friend, Chris Thieneman (who also played a large role in financially supporting him at the time).
After a slew of personal, financial, and health problems, David set off for an international trip to get his mind off the chaos. That's where he met Annie.
"Annie and I first met in Thailand," David explained. "I went through a divorce after 20 years of marriage. I had just had a stroke. I had just lost my job. I had lost my home. I restarted my life in Thailand."
According to the 90 Day Fiancé star, it was love at first sight for him when he spotted Annie in a karaoke bar.
"I was sitting in a bar having a drink one evening, and I happened to hear someone singing, and it was like this voice of an angel," he gushed about the woman who would one day be his wife. "I offered to buy her a drink, and we started talking, and we went out from there… I fell in love with her immediately."
Annie wasn't sure she fell in love as quickly as David did, but the connection was instant for her as well. "He made me laugh so hard, and I love to laugh," Annie said. "And David kind of talked and he [said], 'Let's go have dinner.' We had such a good time, I said, 'Wow.'"
David proposed after just 10 days together, and Annie accepted
Like many 90 Day Fiancé couples, David and Annie had the definition of a whirlwind romance. It didn't take either of them long to be sure they were ready for long-term commitment.
"It was about 10 days when I said, 'You know, I would love to marry you,'" David said. "I don't know if you'd want to call it a formal proposal, but overall, it was an incredible day. I was honored that Annie said yes." The divorced dad said their traditional engagement party in Thailand was "one of the best days of his life."
Shortly afterward, the couple applied for a K-1 visa and prepared to move back to the U.S. together. But first, David had to pay Annie's parents a dowry. His recent financial troubles made the bride price a struggle, as he had to pay her parents the equivalent of around $15,000, as well as two water buffalo and over $6,000 worth of gold. The 90 Day Fiancé star even had to borrow some of the money from his friend Chris.
"Because of the divorce, it was hard for me financially," David confessed. "It was a struggle."
Still, his devotion to Annie, as well as his respect for her cultural traditions, touched his bride-to-be. "But he tried to do everything to make me happy. That's the reason why I still stick with him," Annie revealed.
The '90 Day Fiancé' couple is now in a better place, financially and emotionally
When they moved to the U.S., the couple's problems were far from over. David's divorce and recent unemployment had devastated him financially. They could hardly avoid housing and had to live for a time in the manager's apartment above a storage unit facility.
These were hard times, Annie admitted. "I picture America, it's like, a La La land," she said. "In reality, it's not like that." At certain points, the 90 Day Fiancé star said she was even "ready to break up and go back to Thailand" after she saw the reality of their living conditions and financial situation. And until she got her work permit, she wasn't legally allowed to work to support herself.
"We were not in a good place," David agreed. "We were lucky Annie finally got her green card."
Around two years later, Annie and David have worked hard to improve their circumstances. David took a position with a national marketing company, in addition to teaching online at the college level. Annie also now runs a Thai cooking business. "We make good money," Annie said happily.
They now live in Scottsdale, where they work hard on their various businesses and are much more stable—both financially and as a couple. "Life in Scottsdale is like a new chapter for us," David said, smiling at his beloved wife.