'90 Day Fiancé': David Toborowsky Shares Memorable Must-See Throwback Photos on National Siblings Day
One of the most popular couples to come out of the 90 Day Fiancé franchise is David Toborowsky and his wife, Annie Suwan Toborowsky. They've kept the laughs coming in episodes of Pillow Talk, and fans have gotten to really know them over the years.
David recently shared some memorable throwback photos on National Siblings Day of himself and his two sisters. We have all the details.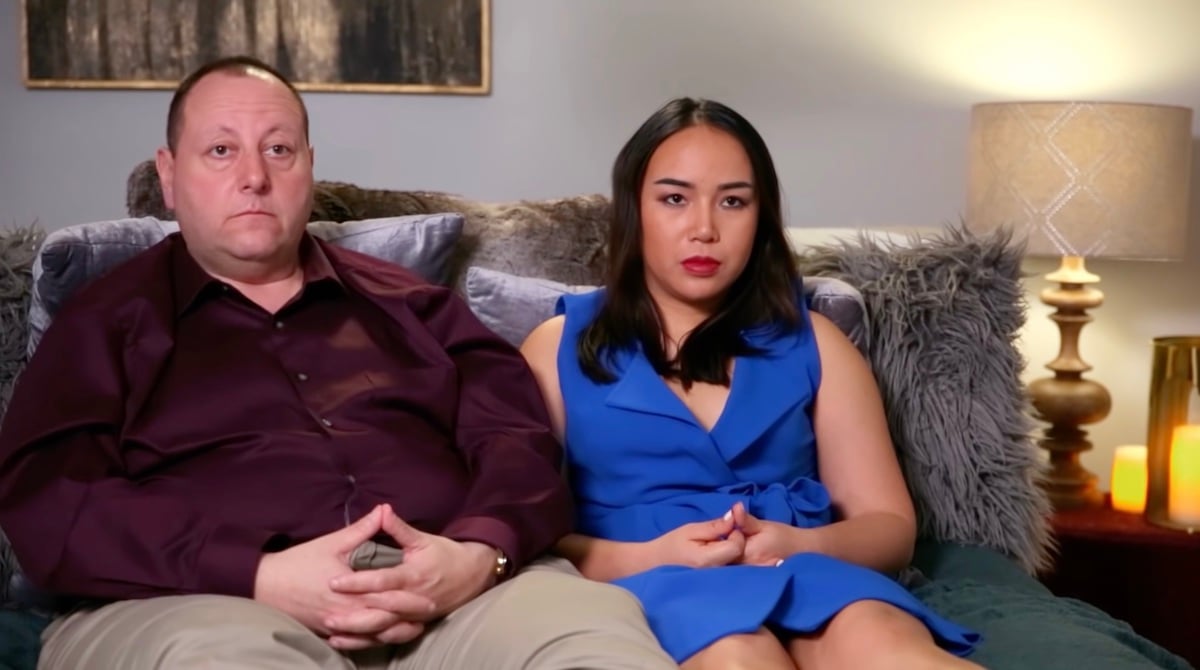 David and Annie Toborowsky from '90 Day Fiancé'
David, who is 52, and his wife, who is 28, met when David decided to go on a trip to Thailand after he went through a divorce and he also had a stroke. He went to a karaoke bar, and it's there that he heard Annie sing. Just 10 days later, they were officially engaged.
Annie came to the United States on the K-1 visa, and although there was drama with finances, housing, and the opinions of family, they got married on November 1, 2017. Together they've made a life in Arizona.
Fans have taken a liking to David and Annie, especially with their memorable appearances in episodes of Pillow Talk. They first appeared in the franchise in season 5 of the original 90 Day Fiancé. The duo was also in season 3 of Happily Ever After, and they appeared in What Now and Self-Quarantined as well. They can also be seen in discovery+ exclusives, including 90 Day Diaries, 90 Day Bares All, and 90 Day Fiancé: Loves Games. David and Annie also received their own series on Facebook Watch called Spice it Up with David & Annie.
David Toborowsky shares memorable throwback photos on National Siblings Day
Both David and Annie are known to share posts with their fans on social media. National Siblings Day was on April 10, 2021, and David took the time to share some memorable throwback photos of himself and his sisters on Instagram. In the first one, David is just a baby in the black and white photo. He's joined by his two sisters, Leigh and Nancy, who each have an arm around him. 
In the next image, it appears one of his sisters is getting married as she's in a wedding dress. By her side is his other sister in a light pink dress. A young David can be seen wearing a light-colored suit with a matching bowtie. He has on tinted glasses in the memorable photo.
In the last image shared, we see David with his arms around two women, presumably his sisters again, who each kiss one of his cheeks. David, who appears younger in the photo, has a smile on his face while sporting a blue sweater and shirt with black slacks.
David captioned the post on Instagram: "This is a picture of me and my 2 older sisters Leigh and Nancy. Happy National Siblings Day. #nationalsiblingday #90dayfiance #90dayfiancepillowtalk #90dayfiancehappilyeverafter #90daylovegames #90daybaresall #90dayfiancebeforethe90days #discoveryplus #tlc #spiceitupwithdavidandannie #90dayfiancetheotherway."
It's always nice to see these memorable photos of our favorite 90 Day Fiancé cast members from the past. Fans surely appreciate the throwback photos of David.