'90 Day Fiancé': David Toborowsky Shares Memorable Tribute to His Wife, Annie Suwan Toborowsky: 'I Am so Glad I Get to Wake up Next to You Every Day'
David Toborowsky from the '90 Day Fiancé' franchise recently shared a memorable tribute to his wife, Annie Suwan Toborowsky.
David Toborowsky and his wife Annie Suwan Toborowsky from the 90 Day Fiancé franchise have become fan favorites over the years. David recently shared a memorable tribute to his wife accompanied by a frame-worthy photo, and it's a must-see for fans. We have all the details.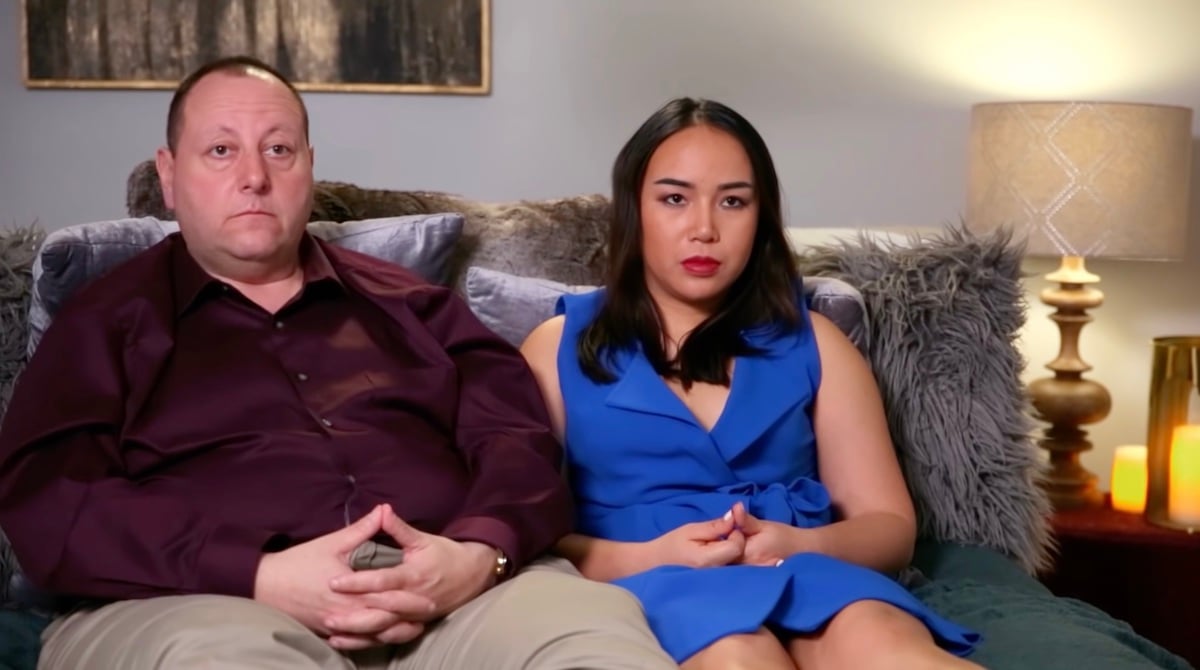 David Toborowsky and Annie Suwan Toborowsky in the '90 Day Fiancé' franchise 
How did David and Annie meet? The memorable couple met when David went on a trip to Thailand after he went through a divorce and also had a stroke. He went to a karaoke bar, and it's there that he heard his future wife singing. Only 10 days later, and they were engaged.
David and Annie were married on November 1, 2017, after Annie came to the United States on a K-1 visa. David is 52, and his wife is 28. They currently live in Arizona, and they are regulars on episodes of Pillow Talk.
Which '90 Day Fiancé' shows can fans watch David Toborowsky and Annie Suwan Toborowsky in?
The happy couple can be seen in a variety of spinoffs in the franchise. Their first appearance came in season 5 of the original 90 Day Fiancé. Since then, they've been in episodes of Happily Ever After, Self-Quarantined, What Now, and Pillow Talk. Fans can also watch them in discovery+ exclusives, including 90 Day Diaries, 90 Day Bares All, and 90 Day Fiancé: Loves Games.
They even received their own series on Facebook Watch called Spice it Up with David & Annie. They'll also be in a new spinoff on discovery+ called 90 Day: Foody Call, premiering on Saturday, May 29, 2021.
David Toborowsky shares a memorable tribute to wife Annie Suwan Toborowsky
David recently shared a must-see tribute to his wife on social media. In it, his wife stands with the sun in the background, the grass surrounding her, and hills off in the distance. Annie has her hands out to the side as she wears her hair back, wearing a colorful skirt with a tie at her waist. She has a black shirt on with a jacket on her shoulders as she looks at the camera. David tagged the post in Fountain Hills, Arizona, and he tagged his wife as well.
David captioned the post on Instagram with a tribute to Annie: "My Queen brings such light and love to me and so many. Never change," he said while tagging his wife. He continues, "You are such an amazing strong woman who cares about all. I am so glad I get to wake up next to you every day. You complete my life. I love you 💖💖❤."
He also added some hashtags: "#90dayfiance #90dayfiancepillowtalk #90dayfiancehappilyeverafter #90dayfiancetheotherway #90dayfiancebeforethe90days #spiceitupwithdavidandannie #discoveryplus #tlc #90dayjourney #90daydiaries #90daybaresall #lovegames #fountainhills #arizona."
Annie replied in the comments with, "❤️❤️❤️❤️." David replied back by tagging his wife and saying, "❤️❤️❤️❤️😍."
It's always nice to see posts like this in the 90 Day Fiancé universe. It's something fans can surely appreciate.