'90 Day Fiance': David Toborowsky Shares Throwback Photo of Him and His Wife, Annie Suwan Toborowsky, From 4 Years Ago
David Toborowsky from '90 Day Fiancé' recently shared a sweet throwback photo with his wife, Annie Suwan Toborowsky.
Fans of 90 Day Fiancé have really taken a liking to David Toborowsky and his wife, Annie Suwan Toborowsky. David is 52, and his wife is 28, and they've been a part of the franchise since season 5 of the original 90 Day Fiancé. Over the years, with their countless appearances in spinoffs, they've captured the hearts of fans who can't get enough of this dynamic duo. 
David recently shared a throwback photo of himself with his wife from four years ago. It's a sweet moment from the past that fans won't want to miss.
How did David and Annie Toborowsky from '90 Day Fiancé' meet?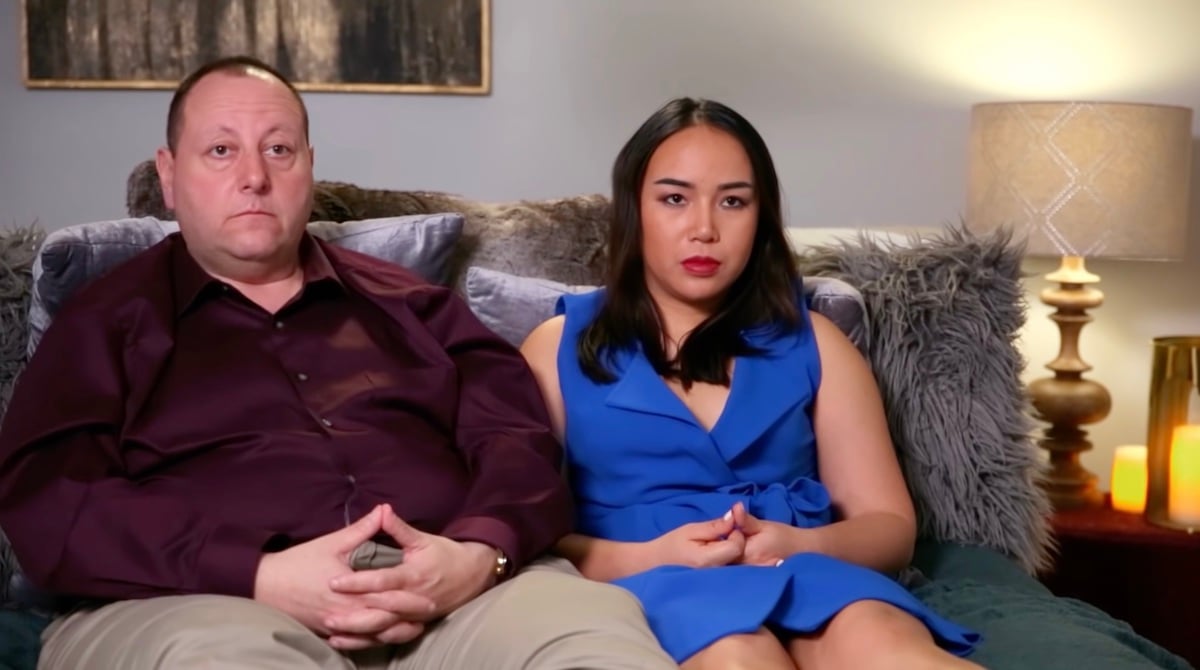 The famous couple met at a karaoke bar after David came to Thailand on a trip after going through a divorce and also having a stroke. He heard Annie singing, and things moved quickly from there. After only 10 days of knowing each other, the couple became engaged.
Despite issues with David coming up with a suitable dowry (which included $1,500 and two water buffalo as the initial payment), drama with finances and housing, and the opinions of family, David and Annie were married on November 1, 2017, after Annie came to the United States on the K-1 visa. Since then, they've made a life in Arizona, and they're still fan-favorites with their unique appearance on episodes of Pillow Talk.
David and Annie have been in other spinoffs as well, including season 3 of 90 Day Fiancé: Happily Ever After, as well as 90 Day Fiancé: Self-Quarantined, 90 Day Fiancé: What Now, 90 Day Diaries, 90 Day: Bares All, and 90 Day Fiancé: Love Games. They even scored their own series on Facebook Watch called Spice it Up with David & Annie.
David shares a throwback photo of him and his wife, Annie
David and Annie have been known to share moments from their lives with their fans on social media, and David recently shared a selfie from the past of himself and his wife. In the sweet moment, Annie can be seen looking at the camera with a hand on David's cheek. She wears a white blouse and David smiles at her side, looking at the camera as well. He wears a white shirt with his arm around the back of the white couch they sit on. There's a wine glass behind them, so they were somewhere that serves drinks.
David revealed in the caption that the photo is from four years ago. He captioned the post on Instagram: "Time flies by so fast. 4 years and 4 filters ago this was us. We wish you all a wonderful safe weekend. Love you guys." He also included a number of hashtags with the post as well. 
His wife, Annie, commented on the image with some hearts and a sweet message. "❤️❤️❤️ my love for you never change ❤."
David tagged his wife in a comment back saying, "My love for you grows more and more each day."
It's nice to see these throwback moments from the past when it comes to our favorite 90 Day Fiancé couples.