'90 Day Fiancé': Deavan Clegg Admits That She 'Can't Trust' Jihoon Lee to 'Follow Through' On His Promises in New 'The Other Way' Sneak Peek
Deavan Clegg and Jihoon Lee will make their first appearance on the second season of TLC's '90 Day Fiancé: The Other Way' on the upcoming June 15 episode. In Hollywood Life's sneak peek of the episode, Deavan worried that Jihoon wouldn't be able to support the family financially as he'd promised.
Deavan Clegg and Jihoon Lee of TLC's 90 Day Fiancé certainly had an unconventional start to their relationship. During a visit to 29-year-old Jihoon's home country of South Korea, 23-year-old Deavan—who hails from Utah—got pregnant with the couple's now one-year-old son, Taeyang, after their very first night together.
Jihoon and Deavan ultimately got engaged and, eventually, married. But cracks began to form in the relationship when Deavan found out about Jihoon's secrets—such as a criminal record involving scams and theft, as well as her husband's history of unemployment, financial issues, and deep debt. Deavan also began to distrust her husband when it came to taking care of important logistical issues, such as housing and their visa applications.
The couple is set to appear on the second season of TLC's 90 Day Fiancé: The Other Way, which premiered on June 8. And in a new exclusive sneak peek of the upcoming June 15 episode from Hollywood Life, it was clear that the couple's ongoing issues with trust and money were far from over.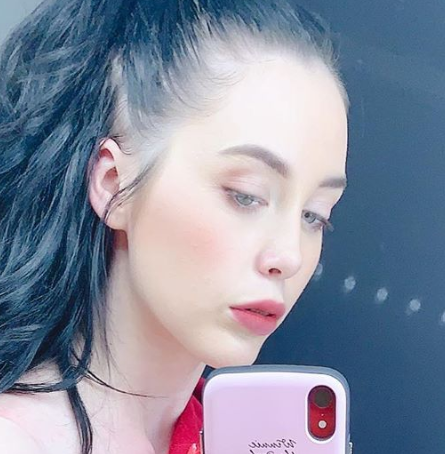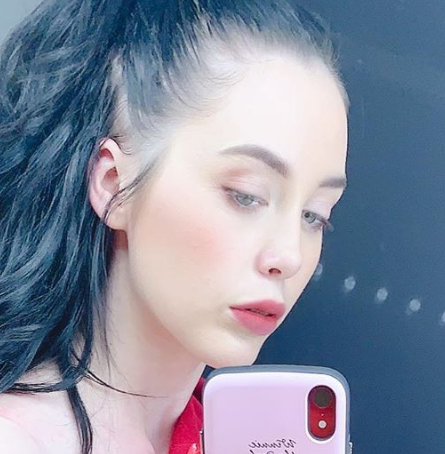 Deavan admitted she still couldn't trust her husband
The latest 90 Day Fiancé: The Other Way preview clip from Hollywood Life showed Deavan video-chatting with Jihoon as she prepared to move to Korea permanently.
Although Deavan and Jihoon said they were still very much in love, the mom of two (including Taeyang, as well as Deavan's older daughter, Drascilla, from a previous relationship) admitted that she still couldn't put her trust in her husband after being let down so many times.
"I am worried about going to Korea, because right now I can't trust Jihoon," Deavan told 90 Day Fiancé producers. "I trust that he loves us, but I don't trust him financially and with promises."
Jihoon had promised Deavan he would work and become more financially stable, she explained. But he still didn't have a steady job, and the couple still didn't have a permanent place to live in South Korea.
"Mine and Jihoon's agreement was, if I moved to Korea, I could be a stay-at-home mom," Deavan told TLC producers. "I built an amazing life here, and giving that up to move to Korea really sucks—especially if Jihoon doesn't follow through on what he promised."
The '90 Day Fiancé' star also worried that Jihoon wouldn't meet her mother's expectations
In addition to her worries about money, Deavan was also concerned about her mom's first-ever trip to Korea to meet Jihoon and his family.
"So, for the move, my mom's coming. She's going to fly with me and Drascilla and Taeyang," Deavan reminded Jihoon.
Her husband didn't seem too worried at the prospect, telling his wife, "Yeah. My parents [are] very glad to meet Elicia."
Deavan admitted that she didn't think her mom would be too impressed with Jihoon. The 90 Day Fiancé star seemed to worry that sparks might fly when she saw the reality of Deavan's married life in Korea.
"This is gonna be her first time in Korea, and she's very opinionated," Deavan said of her mom. "So she's gonna be staying with us for 10 days."
"I don't think Jihoon's gonna meet my mother's expectations, because hers are way up here," the 90 Day Fiancé star said, gesturing above her head, "and his are probably down to the floor."
The couple didn't seem to see eye to eye in terms of their future
When Deavan first spent an extended period of time in South Korea, Jihoon had promised her he'd find an apartment for them while she was pregnant. But when she arrived, he flipped the switch and revealed that they'd be living with his parents indefinitely.
Especially with two children to take care of, Deavan made it clear that she wasn't about to accept that living situation again. "You know, we only have the rental I got us for one month," she warned Jihoon in the 90 Day Fiancé: The Other Way sneak peek. "You've got to promise that you're going to be able to find us an apartment, because I had to pay for this apartment."
The Utah model reminded Jihoon yet again that she wanted to be a stay-at-home-mom and expected her husband to step up to the plate. "So far, I've been the one financially supporting everything and working," Deavan said. "And it's your turn to take on this responsibility so I can stay home and take care of the kids."
As the preview clip ended, Jihoon didn't seem to have much to say in response to his wife's reminders. "Money, money, money," he quipped sarcastically, adding only: "Don't worry."