'90 Day Fiancé': Deavan Clegg Asks Jihoon Lee if He Cheated in 'Other Way' Sneak Peek
90 Day Fiancé fans will be happy to hear that The Other Way will be returning with additional episodes in October. Unfortunately for Deavan Clegg and Jihoon Lee, that could mean more trouble is on the horizon. Clegg questions Lee about whether or not he's been faithful, and with everything going on in their lives right now, that raises a lot of questions. 
'90 Day Fiancé' star receives death threats 
Ever since Deavan Clegg and Jihoon Lee struggled to control Drascilla during a recent episode of 90 Day Fiancé things have gotten scary for Clegg. 
The TLC star claims she's been receiving incredible levels of hate directed both at her and her daughter, up to and including death threats targeting Drascilla. 
"What was being shown didn't actually happen, that's not what happened in the slightest. They showed something that was two hours beforehand, and I got permission to talk about that. … And I am upset because it did cause a lot of hatred towards my child, and there's been death threats towards my child," said Clegg during a chat with 90 Day Fiancé blogger John Yates. 
"And I don't understand how people think it's okay to pick on a child. And I know everyone says, 'We're not picking on your child, we're picking on you as a parent.' And that's not true because most of them are about my child," she added.
Deavan Clegg asks Jihoon Lee if he cheated on her
While it seems as if most of the issues Jihoon Lee and Deavan Clegg are facing so far center on accountability, a sneak peek shared by People for upcoming episodes shows she may have other concerns.
"Have you ever cheated on me?" the 90 Day Fiancé star asked Jihoon Lee. Lee looked taken aback by the question. So far, this hasn't seemed like a concern to viewers of the show, but it could be that there are things going on behind the scenes. 
"I just wonder if there's more going on that I don't know," Clegg tells producers.
Deavan Clegg and Jihoon Lee are having trouble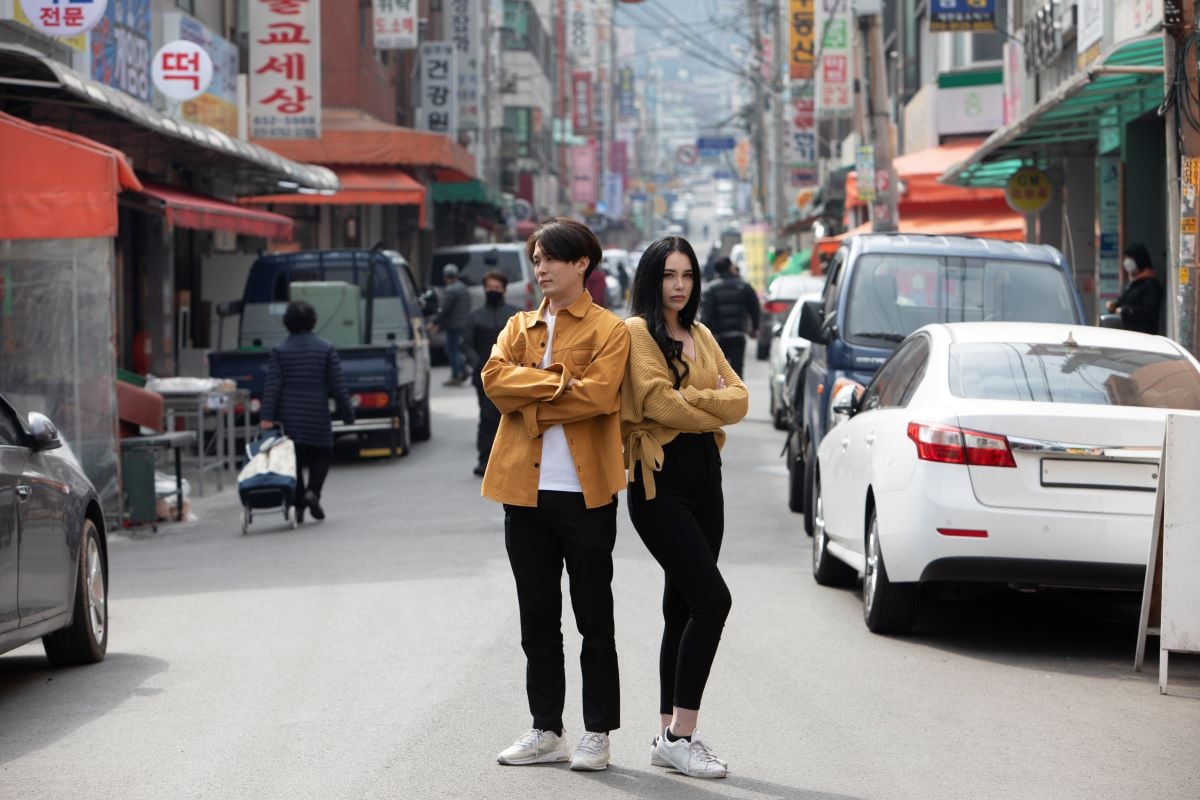 [Warning: spoilers ahead.] Things have not been looking good for Deavan Clegg and Jihoon Lee as a couple. The 90 Day Fiancé pair seems to be physically estranged right now, and there's evidence to suggest that they may be on the way to a split. 
Jihoon Lee deleted all of his Instagram photos and stopped following Deavan Clegg on the social media platform. Clegg removed all of her photos of Lee.
Clegg is currently living in the U.S., and has been for a while now. Lee is in South Korea. Clegg's mother revealed that Lee and Clegg are still married, despite their difficulties. That could mean the couple is working on maintaining their relationship or working things out, especially because of baby Taeyang. 
However, a recent Instagram live by Jihoon Lee casts some serious doubt on this idea. 
"We are living our own life, that's our future," Lee continued. "So just keep watching. Just keep [supporting] [me] getting [a] better life and please pray for Deavan and Taeyang, [for] their family life," Lee said during the live.