'90 Day Fiancé': Deavan Clegg Blames TLC and Sharp for Drascilla's Bad Behavior
90 Day Fiancé star Deavan Clegg has been polarizing when it comes to fans of the show. Clegg left South Korea and Jihoon Lee and claimed he had been abusive to her daughter, Drascilla. Since then Clegg has claimed that TLC is responsible for Drascilla's bad behavior — something fans struggle to accept given Clegg's seeming lack of intervention. On the flip side, the 90 Day Fiancé production crew has called Deavan Clegg and her daughter difficult to film and handle.
'90 Day Fiancé' crew says Deavan Clegg and Drascilla were difficult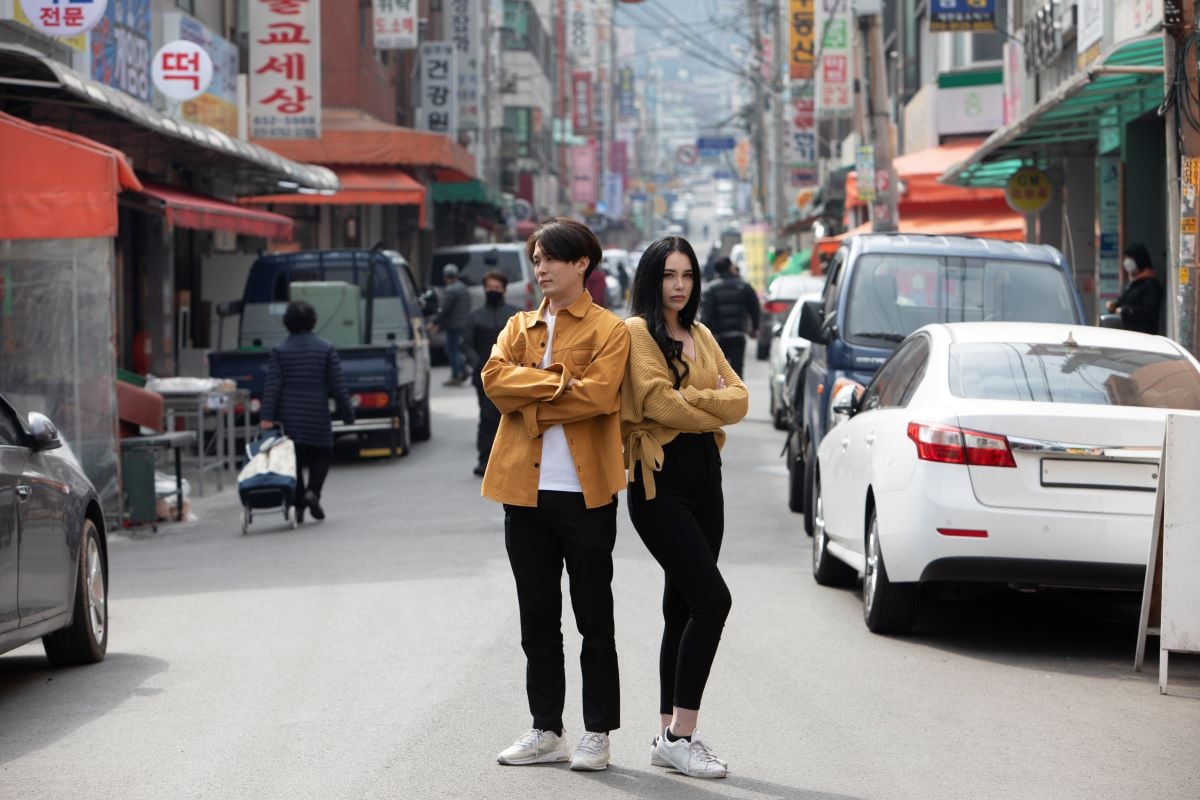 RELATED: '90 Day Fiancé': Is Deavan Clegg Anti-Vax?
The 90 Day Fiancé crew surely has met more than its fair share of challenging cat members. Fans of the show know there have been plenty of challenging people on the hit TLC franchise. It seems as if production felt that Deavan Clegg and her daughter, Drascilla, fell into that category.
A source close to production chatted with Soap Dirt, and claimed that Clegg was "extremely hard to handle," and that when filming her with Drascilla, they had to deal with "constant interruptions." It seems they felt frustrated, especially after working long hours and traveling to another country to film the family.
Apparently the constant interruptions and the lack of discipline around Drascilla resulted in "excessive hours" for the crew, who was constantly complaining about working with the Clegg family.
Eventually Sharp was called in to help handle Deavan Clegg and her daughter. They even called upon a head producer for assistance, who called filming with Clegg "very difficult." The head producer also called Drascilla "uncontrolled" and felt that Clegg's behavior was consistently "ridiculous."
Deavan Clegg blames TLC and Sharp
Whatever the 90 Day Fiancé crew may have to say about Deavan Clegg and Drascilla, Clegg disagrees. In fact, she has since blamed TLC and the production crew for Drascilla's outrageous behavior on the show.
In fact, Clegg has claimed that producers loaded Drascilla up on sugar to get her more active. Clegg may not realize, however, that sugar does not actually cause hyperactivity in children. She also added that the producers egged Drascilla on.
"Producers who are constantly giving her sugar, who are constantly doing this and telling her to run around and do this stuff because it would be funny," she told John Yates during a live chat. "So I don't think people realize that's the job of a producer…," she added.
'90 Day Fiancé' fans aren't so sure
While Deavan Clegg may be convinced that the producers are to blame for her child's wild behavior, 90 Day Fiancé fans aren't so sure. One Redditor pointed out that, in the end, Drascilla is Clegg's responsibility.
"Even if the producers tried to give her sugar and told her to behave badly, shouldn't Deavan have acted like a f*cking parent and say that's not appropriate?" they asked.
Other users pointed out that Clegg gives Drascilla sugar all the time, based on her Instagram stories. In fact, Drascilla recently had to get dental work done due to cavities, and Taeyang is dealing with bottle rot, possibly due to drinking juice.
"Isn't she the one that gives her hella juice? What a great way to burn bridges with the production company," pointed out one user.
"Funny how none of the other parents have said this about their children," wrote another commenter.
One user pointed out that it makes no sense to think production would try to make their own job more challenging.
"So they willingly made their job harder? That's really hard to believe. What I can believe is that Deavan refuses to take responsibility for her poor parenting. Sounds like she can't blame Jihoon so she's blaming the producers," they wrote.