'90 Day Fiancé': Deavan Clegg Complains About Taeyang's Skin Color
90 Day Fiancé star Deavan Clegg is a polarizing cast member, to say the very least. Fans of the show have been either rallying behind her after her split from Jihoon Lee, or calling her out for the perceived inconsistencies in her various claims throughout her time on the show. Clegg has mentioned she feels as if she was given a bad edit on the show — including during an episode of the Big Mood podcast, where she claims she was edited to look like a Korean fetishist. Despite that, Clegg then goes on to lament Taeyang's light skintone less than an hour later. 
Deavan Clegg says she was edited to look like a Korean fetishist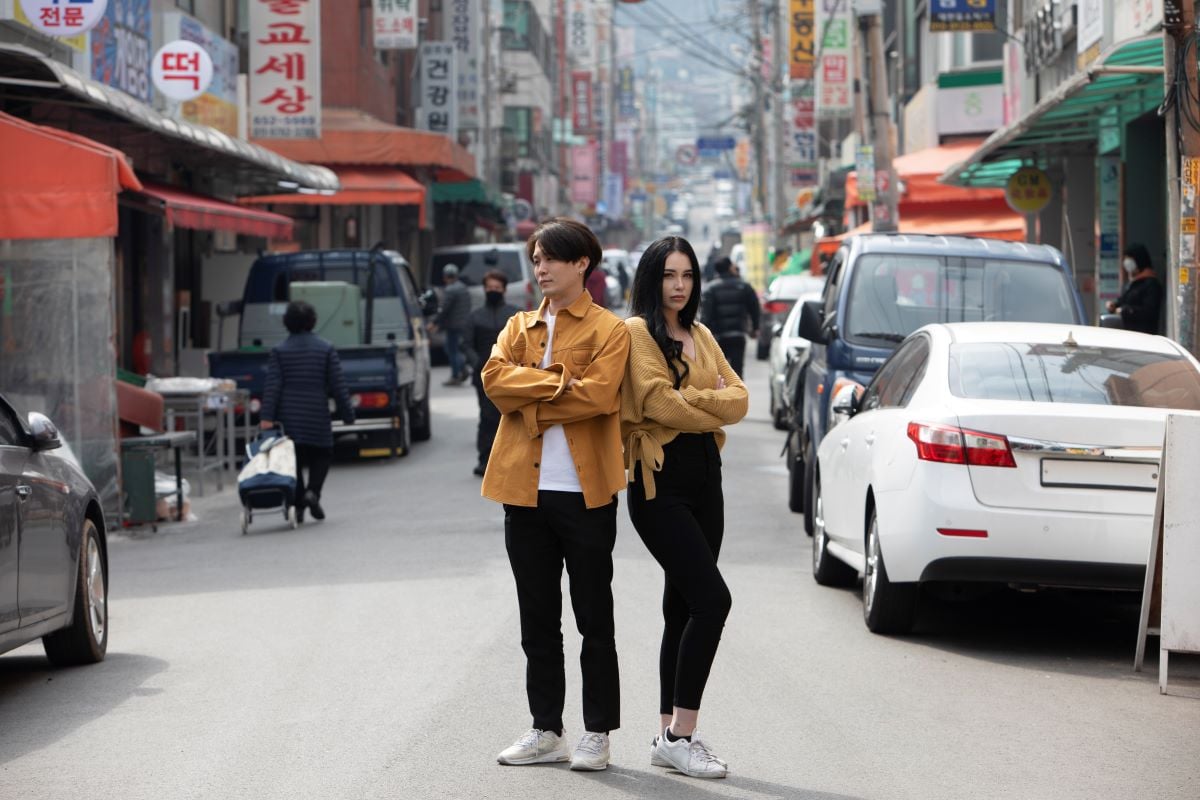 According to 90 Day Fiancé star Deavan Clegg, TLC edited her on the show in a way that portrayed her as somewhat Korea-obsessed. She went as far as to say that the show suggested she was a "Koreaboo," essentially someone who fetishizes Korean culture and people. 
"With me I just feel like the way my story was portrayed was as if I didn't know Korean culture, as if I fetishized — I can't say that word — like Korean men are a fetish to me. Like this weird stuff," explained Clegg on Big Mood.
"They made it look like I didn't go to school even though I graduated early. They coax you and it's all in the editing which is unfortunate."
She went on to suggest that production would ask her leading questions, ones that she felt were tailor-made to make her look bad.
"Like when they asked me, 'Do you like Korean guys?' It's like well, okay, my fiancé is Korean, like is that a trick question? Of course. 'Well have you dated a Korean before?' Well I dated one Korean before when I was 16 so yes?" she told the hosts.   
"I have been learning Korean for two years and the way it's just edited makes it look like I know nothing about the culture. … It was just a really bad view making me look like a Koreaboo, which wasn't the case."
Deavan Clegg complains about Taeyang's skin color
While Deavan Clegg protested 90 Day Fiancé portraying her as someone who is obsessed with Korean men and culture, she went on to lament her baby's lighter skintone on the same episode. 
One of the hosts asked Clegg if she ever encountered situations where folks in the United States had difficulty believing that she was Taeyang's mother.
"No I get that, I get that in Korea but it's for a different reason, it's because I'm so young. … I actually got stuck in customs on my way here and they wouldn't let me leave [because they thought I was stealing a baby]."
When one of the hosts pointed out that Clegg's son has a light complexion, she agreed. 
"Dude I know, he's way white, like what the hell. I got screwed. Dude he's so white!" she exclaimed.
"Dude I know, I was like, I'm so excited, I'm looking at all these cute Korean babies. Then I get a blonde! I get a blonde Asian! No, it's good, he'll make me lots of money in the future," she added.