'90 Day Fiancé': Deavan Clegg Dishes On Her Latest Plastic Surgery; Fans React
Over the years, several of the 90 Day Fiancé stars have had cosmetic work done. From Anfisa Nava's breast implants and love of Botox to Darcey Silva's tummy tuck and liposuction, many of the TLC personalities from the franchise are open about the plastic surgery and other procedures they undertake to look better and feel more confident.
The latest 90 Day Fiancé star to open up about a cosmetic procedure? Deavan Clegg of 90 Day Fiancé: The Other Way, who is married to Korean husband Jihoon Lee, took to Instagram to show off her new veneers. Fans' reactions were mixed, and Clegg's dentist even jumped in to push back against criticism.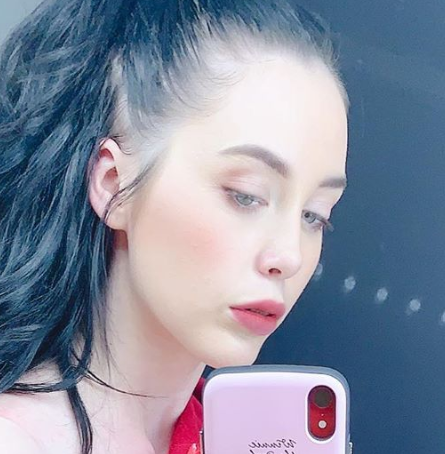 The '90 Day Fiancé' star had botched lip fillers earlier this year
Clegg's cosmetic procedures haven't always gone so well. Earlier in 2019, the 90 Day Fiancé: The Other Way star and mother of two shared some gruesome photos of botched lip fillers she got in South Korea.
In a now-deleted Instagram post, Clegg claimed she even believed her lips were permanently damaged. "In Korea, I decided to get lip fillers before doing research. The product they injected had not been tested," she wrote at the time. "My lip was so swollen and injected incorrectly. I had damage so severe that my lip was dying."
Clegg encouraged other women to "do their research" and make sure that their clinician had the proper credentials if they wanted to get lip fillers. Luckily, the 90 Day Fiancé star was able to fix the damage with help from castmate Larissa Lima's beauty expert, Heather Rohrer of Aesthetic Medicine LV.
Clegg opened up about her new veneers
In mid-Dec. 2019, Clegg revealed more cosmetic surgery, but this time, she seemed happy with the results.
The 90 Day Fiancé: The Other Way star got veneers at Hybrid Dental, a popular spot for cosmetic dentistry and implants in Las Vegas. In an Instagram post, she wrote, "A lot of people have been asking about my teeth I did get them done. And I am absolutely in love with my smile and forever grateful!"
She continued by praising the cosmetic dentists for helping her with her tooth pain as well as her self-confidence, writing: "Thank you @hybriddental for giving me the most amazing smile. It's something I've always wanted and I am super happy with. My teeth feel and look amazing I'm no longer in pain and will forever be grateful I feel beautiful and I am finally confident to smile again."
The cosmetic dentistry experts clapped back at critics
The experts at Hybrid Dental also took to Instagram to thank Clegg and her husband Jihoon Lee for their business. Next to a photo with the 90 Day Fiancé stars, Hybrid Dental wrote with their official business account, "Thank you so much for trusting us. You are such a beautiful person inside and out."
90 Day Fiancé viewers had mixed reactions to Clegg's veneers. Some wondered why her photo appeared so edited, while others clamored for the details on how to get the same work done themselves.
Representatives from Hybrid Dental seemed to take it upon themselves to respond to a few critics on Clegg's behalf. In response to one Instagram user who said the cosmetic procedure was ultimately "unnecessary," Hybrid Dental commented sarcastically, "Where did you go to dental school?"
The commenter clapped back, writing, "Dude, no one is disparaging your work. My comment had NOTHING to do with your work. Which is pretty. Calm down on attacking your potential patients and answer some clinical questions before you lose some credibility here."
Not all of Clegg's followers took Hybrid Dental's involvement with her 90 Day Fiancé fans well. Under the dentist's post with Lee and Clegg, one commenter chided, "The comments your account is making on @deavanclegg['s account] are atrocious. I really hope it's your office staff and not the licensed professional dentist seen here with Deavon. Those comments really don't reflect well on your practice."