'90 Day Fiance': Deavan Clegg Reportedly Dumps Jihoon Lee Amid Reports She Wants Out of Her Contract and Off TLC
Things are not looking good for 90 Day Fiancé: The Other Way stars Deavan Clegg and Jihoon Lee. Although the reality stars share two children, it looks like they are headed for a major breakup. And in the latest development, Deavan reportedly wants to ditch her contract with TLC and get out of reality TV.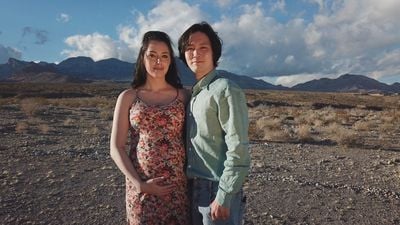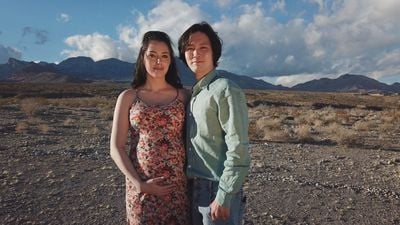 Deavan returns to the United States
Deavan has been staying with Jihoon and her two children in South Korea during the coronavirus pandemic. But once travel restrictions were lifted, she apparently flew home and left Jihoon behind.
According to Soap Dirt, Deavan decided to come back to the US because of "personal reasons" related to her family. She also stated that she is still "figuring that out" and plans to remain in the states for a whole month.
The move came amid speculation that the 90 Day Fiancé star has dumped Jihoon. It didn't help that she brought both of her children, Drascilla and Taeyang Scuti Lee, to the US, leaving Jihoon by himself in South Korea.
To make things even more complicated, Deavan might have a difficult time returning to South Korea next month. The country is expected to enforce another round of travel bans as the world continues to deal with the coronavirus pandemic.
If that happens, it could be months before Deavan and Jihoon meet back up. But if inside sources are correct, Deavan has zero interest in seeing Jihoon in the near future.
Did the '90 Day Fiancé' stars break up?
Multiple sources have claimed that Deavan and Jihoon are no longer together. Although nothing official has been confirmed, Deavan allegedly told the insiders that things might be over between them.
Problems with their relationship surfaced during last year's 90 Day Fiancé tell-all special when Jihoon admitted that his mom is not a big fan of Deavan. She apparently does not like the way Deavan treats Jihoon and is concerned about their finances.
The source also says that Deavan is tired of appearing in front of the cameras and no longer wants to be a part of 90 Day Fiancé. To that end, she is reportedly having a lawyer look for a way she can get out of her contract with TLC.
Despite the split rumors, Deavan recently discussed traveling back to South Korea on social media. She seemed optimistic about returning to the country and even discussed meeting up with her husband.
If their relationship is in trouble, Deavan did not give anything away on social media, though that hasn't stopped fans from speculating about their problems.
Deavan celebrates a disappointing Mother's Day
Before returning to the US, Deavan got the chance to celebrate Mother's Day with her children and Jihoon in South Korea. But instead of enjoying a traditional holiday, the 90 Day Fiancé star later revealed that she spent the day cleaning her house.
Jihoon apparently did not realize the significance of Mother's Day and did not do anything special for his wife. Deavan later lamented this fact on social media and revealed that nobody wished her a Happy Mother's Day in her home.
"At least I got a Happy Mother's Day from my followers. Thank you guys," she wrote. "You're the only one in my household that said it."
The post only added fuel to the rumors that things are not right between Deavan and Jihoon. As if that wasn't bad enough, the two have not been posting about each other on social media nearly as much as they used to.
Some 90 Day Fiancé fans are blaming a cultural disconnect for the couple's marital woes. Unfortunately, Deavan and Jihoon have not commented on the speculation, so fans will have to wait to find out what is really going on behind the scenes.
Season 2 of 90 Day Fiancé: The Other Way is set to premiere on June 8 on TLC.