'90 Day Fiancé': Deavan Clegg Says Filming With TLC Led Her to Consider Suicide
90 Day Fiancé fans aren't sure what to make of Deavan Clegg and her time with Jihoon Lee. The couple ended their relationship, and the aftermath has been explosive. Clegg has made abuse claims against Lee, and has suggested he wants nothing to do with his baby, Taeyang, who Clegg took with her back to the United States. Clegg has also blamed the TLC crew for her child's poor behavior on the show, and is now coming forward to say that filming with TLC led her to consider suicide. 
'90 Day Fiancé' star blames TLC for child acting up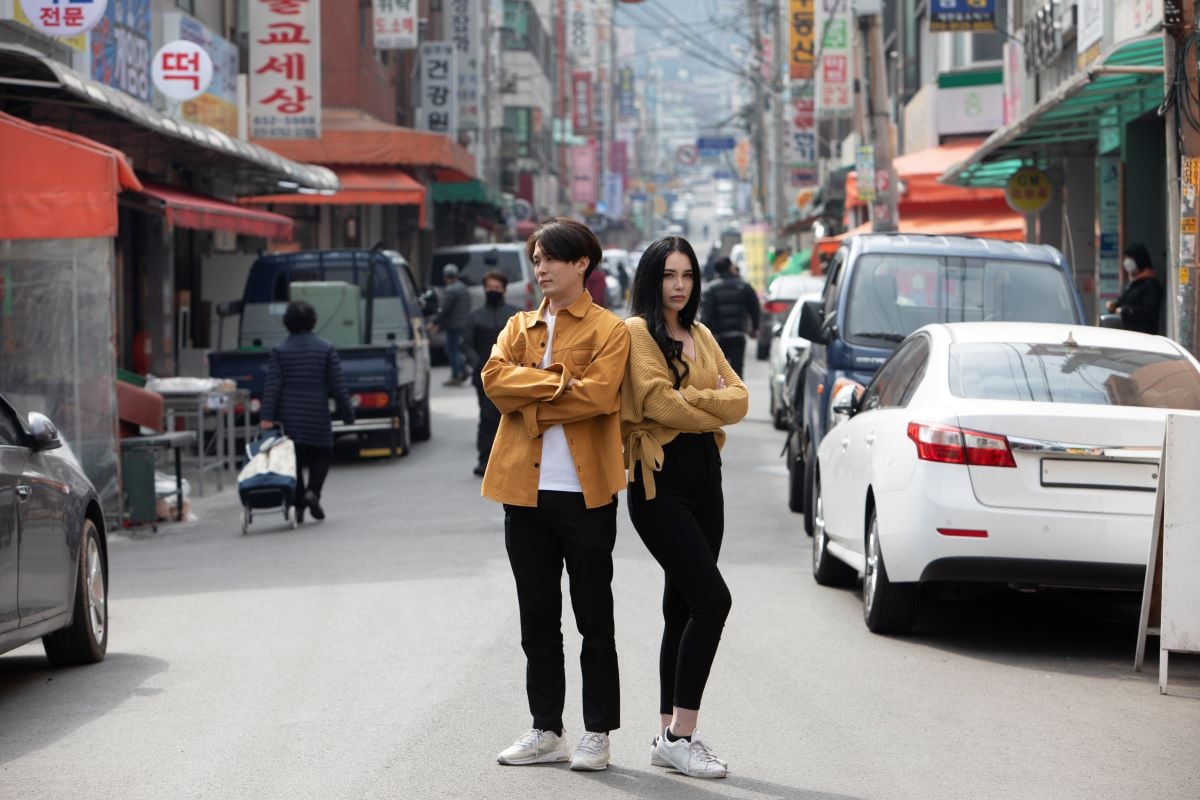 Deavan Clegg's daughter, Drascilla, was notably wild during her time on 90 Day Fiancé. Fans of the show watching on often accused Clegg of not parenting Drascilla well, due to her behavior. 
According to Soap Dirt, a source close to production on 90 Day Fiancé claimed that Clegg and her daughter were "extremely hard to handle." Theft went on to claim that interruptions and a lack of discipline with Drascilla meant the crew had to work "excessive hours." The crew supposedly also complained about working with the Clegg family due to their behavior. 
Deavan Clegg, however, blames TLC for the difficulties. During a chat with 90 Day Fiancé blogger John Yates, Clegg claimed producers egged on her child and loaded her up with sugar. 
"Producers who are constantly giving her sugar, who are constantly doing this and telling her to run around and do this stuff because it would be funny. … So I don't think people realize that's the job of a producer…," she added.
It may be worth noting that it is scientifically established that sugar does not cause children to become hyperactive. TLC has not responded to the rest of Clegg's claims .
Deavan Clegg accused Jihoon Lee of abuse 
Eventually, Deavan Clegg decided she couldn't stay in South Korea with Jihoon Lee anymore, and took Drascilla and baby Taeyang with her back to the United States. At the time, Jihoon Lee said that Clegg threatened suicide if she couldn't go back to the States. 
Later, Clegg took to Instagram to accuse Jihoon Lee of physically abusing Drascilla by pulling out her hair, among other things. 
"You guys don't know the half of it. My daughter is healing and I'm healing. Wait till the Tell All I'm tired of this. Something bad happened that can never be forgiven," she wrote on her Instagram story at the time.
Clegg has also claimed that Lee wants nothing to do with baby Taeyang — meanwhile, Lee posts on Instagram about Taeyang frequently. 
"I tried to co-parent but that's kind of hard to do when the other person has deleted any type of way to get in contact. Also kind of difficult when the only time he contacts you is to call you degrading vile names," she said at the time. 
Deavan Clegg says filming with TLC had her considering suicide
Now, the 90 Day Fiancé star is saying that her work on reality television with TLC left her contemplating suicide. Clegg made a lengthy post on Instagram in which she details the challenges of her time on the show. 
"The past two years have been the hardest I've ever experienced in my life. My life is forever changed by this show. Some good some bad. I want to personally thank the Korean film crew who was apart from Sharp," she started out, taking another dig at TLC and Sharp. 
"My heart goes out to the many people who have taken their lives this year due to reality tv going to far. I hope this recent season has taught sharp a lesson," she added. 
"There was a lot cut the second half of the season. A lot of over the line things bringing many of the cast members to almost take their lives. Me being one of them." 
How to get help: In the U.S., call the National Suicide Prevention Lifeline at 1-800-273-8255. Or text HOME to 741-741 to connect with a trained crisis counselor at the free Crisis Text Line.