'90 Day Fiancé': Deavan Clegg Says Her Daughter Drascilla Has Received Death Threats
90 Day Fiancé fans have been unenthused when it comes to Jihoon Lee and Deavan Clegg's parenting skills. Many have pointed out that Clegg's daughter, Drascilla, seems to struggle with discipline. After a recent episode in which Drascilla ran into the street, Clegg claims has been receiving a variety of nasty comments about her daughter, up to and including death threats. Now, Clegg is calling on fans to stop targeting her and her daughter.  
Drascilla ran away from Jihoon Lee and Deavan Clegg 
During a recent episode of 90 Day Fiancé, fans were shocked when Drascilla ran away from Deavan Clegg and Jihoon Lee. 
Jihoon Lee was carrying Drascilla when she started demanding to be put down. Lee relented, and then Drascilla ran off into the street as everyone looked on. 
Clegg and Lee eventually ran after Drascilla, but fans were shocked that the event occurred at all. This is one example in a slew of interactions that highlight what some fans believe is a lack of discipline when it comes to Drascilla. 
However, some fans have been taking commenting on Lee and Clegg's parenting to an extreme. Clegg claims that she's been receiving disgusting comments about her daughter, including death threats. 
Deavan Clegg says Drascilla received death threats 
During a chat with 90 Day Fiancé blogger John Yates. Deavan Clegg revealed some of the terrible things she's been reading about her daughter. 
"What was being shown didn't actually happen, that's not what happened in the slightest. They showed something that was two hours beforehand, and I got permission to talk about that. … And I am upset because it did cause a lot of hatred towards my child, and there's been death threats towards my child," revealed Clegg. 
"And I don't understand how people think it's okay to pick on a child. And I know everyone says, 'We're not picking on your child, we're picking on you as a parent.' And that's not true because most of them are about my child," she added.
When one fan commented on Deavan Clegg's Instagram about how unfairly others are treating her child, Clegg reiterated that she thinks these comments are disgusting. 
"Yea it gets under my skin it's disgusting how cruel they are [sic]," she wrote. 
'90 Day Fiancé' fans react to the news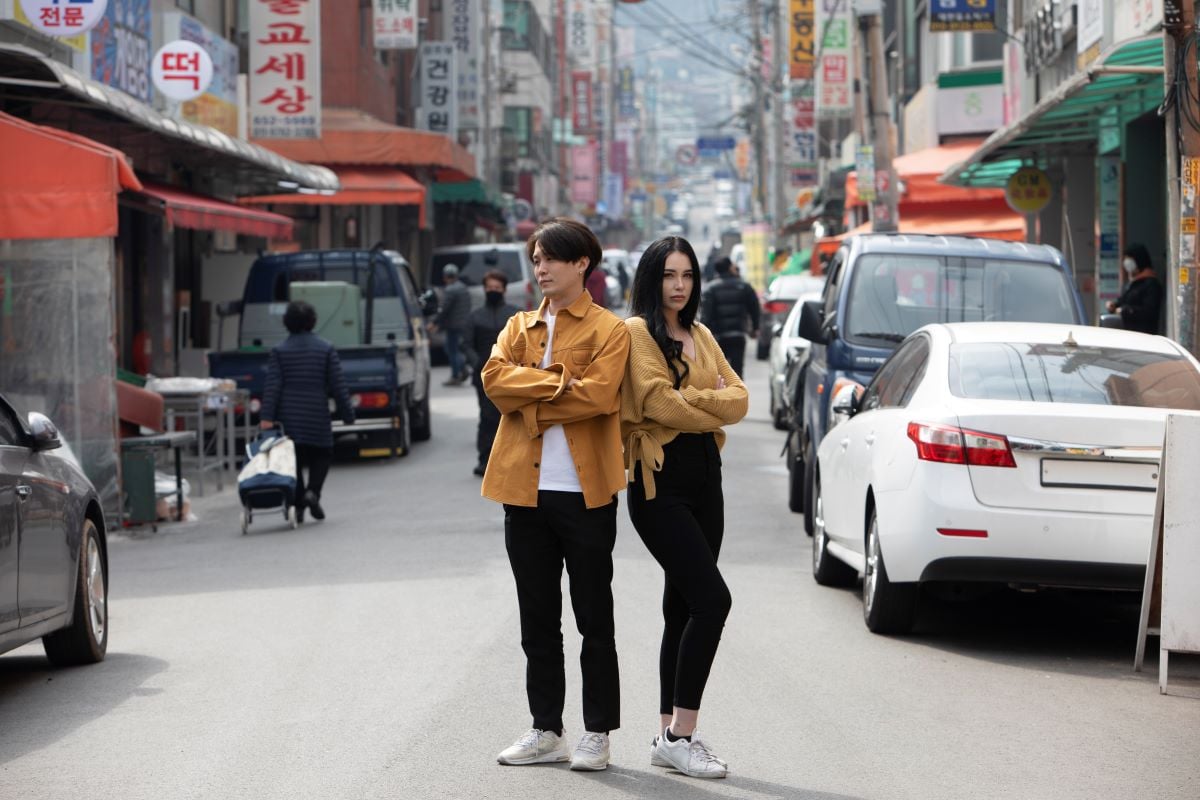 Some 90 Day Fiancé fans felt badly for Deavan Clegg and Drascilla because of the comments and threats they've been receiving. Others continued to point out Clegg's perceived shortcomings as a parent. 
"While I think it's absolute BS that people are wishing harm on a child, the fact of the matter is Deavan doesn't take responsibility for any of her own mistakes," wrote one Instagram user on Yates' video.
"There is a reason why people don't like her and it's her crap parenting and blaming others," opined another fan of the show.
One user urged viewers to remember that Drascilla is just a child, however. 
"Who sends death threats to a child?? No matter what!! Drascilla is a little girl and innocent in all of this," they pointed out.
"To say these horrible things about an innocent child just speaks volumes of the hatred they have for themselves. Shame on them," added another commenter.