'90 Day Fiancé': Deavan Clegg Says Jihoon Lee 'Needs To Get His S*** Together'
Deavan Clegg and Jihoon Lee never seemed to have a stable relationship on TLC's 90 Day Fiancé. 23-year-old Deavan, a Utah model and single mom of daughter Drascilla, got pregnant with 29-year-old Deavan's son, Taeyang, on her first night with him during a trip to his home country, South Korea.
Once she arrived in South Korea, Deavan realized that Jihoon wasn't prepared to be a father or husband in many ways—in terms of their living situation, in particular, but also financially and emotionally. He had also hidden his criminal record from her, making it difficult for her to trust him.
The second season of TLC's 90 Day Fiancé: The Other Way premieres on Jun. 8 at 9 p.m. EST. Trailers and preview clips for the new season suggest that Jihoon and Deavan's issues are far from resolved, especially in terms of Jihoon's immaturity and lack of preparedness.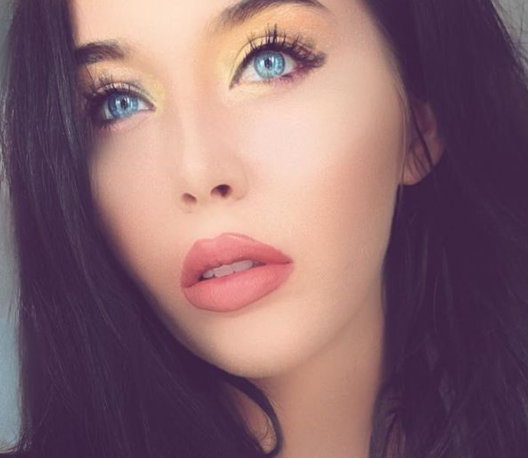 Deavan and Jihoon have struggled with many issues over the course of their relationship
Deavan and Jihoon never had an easy time of it on 90 Day Fiancé, even though they always said they fell madly in love with each other quickly. In particular, Deavan admitted she had trouble trusting Jihoon after he'd been dishonest with her about his criminal history, which included theft and fraud—i.e., smuggling stolen electronics into other countries in order to sell them.
What's more, Jihoon didn't tell Deavan before she moved to South Korea that they would be living with his parents and their newborn son. He also didn't take the necessary steps to plan for her arrival—like applying for travel documentation—and often let her down in terms of preparing to be a father and husband.
The couple will argue about money and maturity on '90 Day Fiancé: The Other Way'
On the second season of 90 Day Fiancé: The Other Way, it looks like the couple will face many of the same issues. In one trailer, Deavan explains that she has to go back to modeling because Jihoon won't get a job. "Jihoon doesn't support us financially," she says. "I'm going to step up and start providing for this family."
In another preview clip, the couple appears to fight explosively about parenting and Jihoon's maturity level. Deavan exclaims, "Jihoon really just needs to grow up and get his s*** together."
Deavan and Jihoon's problems seem to have continued offscreen as well. Rumors abound that the pair isn't doing well in their marriage. Soap Dirt recently reported that the couple might have already broken up, especially since Deavan returned to the U.S. without her husband.
The next season of '90 Day Fiancé: The Other Way' promises plenty of other drama as well
Jihoon and Deavan aren't the only couple who will face quite a bit of drama on the second season of 90 Day Fiancé: The Other Way. Many other couples will deal with cultural differences, money troubles, jealousy, and dishonesty this season.
Ariela, from New Jersey, and Biniyam, from Ethiopia, will navigate a surprise pregnancy after just three months of dating. And according to sneak peeks, Ariela won't be too pleased with the medical care available to moms-to-be or the living conditions in Biniyam's area.
The next season will also feature the first-ever same-sex male couple on the 90 Day Fiancé franchise. Armando, from Mexico, and his much older husband-to-be, Kenneth, from Florida, will battle homophobia and coming-out struggles when Kenneth moves to Armando's country. "I'm just worried about our safety here. People in Mexico are still homophobic," Armando says in a preview clip.
Jenny Slatten and Sumit are returning from the first season—and still reeling from the aftermath of Jenny's discovery that Sumit was already married when she headed to India from California to be with him. "Your parents know you love me, right?" she asks Sumit in one 90 Day Fiancé: The Other Way trailer.
But Sumit's parents aren't ready to accept his American fiancée. "I will never accept Jenny," Sumit's mom tells him, as her son begs her to allow him to follow his heart. "Mummy, I was dying," he cries.
And Brittany, a social media influencer and aspiring rapper from Florida, will experience culture shock when she heads to Jordan to be with her conservative Muslim boyfriend, Yazan. In one clip, Brittany cries, "I'm sorry that I wasn't born in Jordan. I'm sorry that I don't know Islam." The 90 Day Fiancé star breaks down as she declares, "I have nobody here. Nobody here who cares about me."
Jihoon and Deavan will also navigate romantic jealousy, as Jihoon is envious of the male models Deavan poses with in her photo shoots. "I see them taking photo," he admits in one clip, lamenting: "I feel a lot of jealous."