'90 Day Fiancé': Deavan Clegg Says She 'Can't Trust Jihoon' in New Sneak Peek; Fans Say She's Ignoring 'Red Flags'
Deavan Clegg and Jihoon Lee will return to TLC on the second season of '90 Day Fiancé: The Other Way.' In sneak peeks for the upcoming season, Deavan and Jihoon navigate financial troubles and breaches of trust.
Deavan Clegg and Jihoon Lee had the definition of a whirlwind romance on TLC's 90 Day Fiancé: The Other Way. After Deavan and Jihoon met on a dating app, Deavan—a 23-year-old single mom from Utah—quickly became pregnant during a trip to 29-year-old Jihoon's home country of South Korea.
The couple stayed together, ultimately got married, and are now co-parenting Deavan's daughter Drascilla and their one-year-old son, Taeyang.
But the pair's trust was eroded was Deavan found out that her husband had a criminal record of theft and fraud that he'd previously kept from her. His record made it hard for him to find a job, and they didn't have a stable living situation when the mom of two headed out to live with Jihoon and his parents in Korea.
On the upcoming second season of 90 Day Fiancé: The Other Way, which premieres on Jun. 8, it looks like the couple's problems with trust, money, and honesty are far from over. In sneak peeks, Deavan opened up about struggling to trust her husband—especially financially.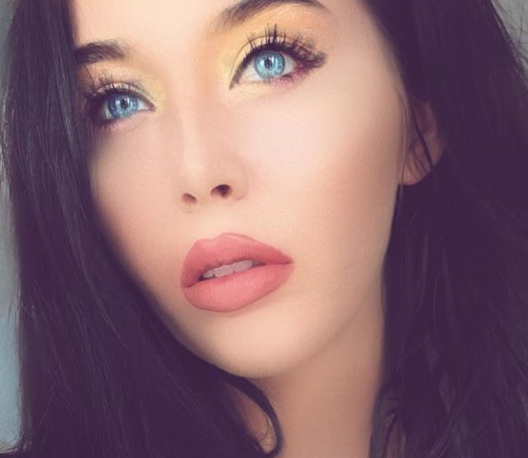 Deavan said she couldn't 'trust' Jihoon due to his financial instability
In a new sneak peek of the second season of 90 Day Fiancé: The Other Way, Deavan said she wasn't prepared to trust her husband when it came to money and providing for their family.
"I'm moving back to Korea permanently," the 90 Day Fiancé star said in one clip. "Right now, I can't trust Jihoon. I trust that he loves us, but I don't trust him financially."
In a video chat, Jihoon and Deavan argued about their tenuous financial situation. "So far, I've been the one financially supporting everything," the 23-year-old model complained.
"Money, money, money," Jihoon said sarcastically in response, seeming to imply that he was tired of the conversation. Still, he told his wife, "I got a new job."
"How much does it pay?" Deavan wanted to know.
"I don't know," Jihoon said noncommittally—which clearly wasn't what Deavan wanted to hear.
"I'm really worried that Jihoon is going to fail me again," she told 90 Day Fiancé producers sadly.
The '90 Day Fiancé' star said she had to support the family alone
In another trailer for 90 Day Fiancé: The Other Way season 2, Deavan complained about Jihoon's lack of maturity. In the previous season, the couple argued about Jihoon's preparedness to be a husband and father, and it looks like that conversation is far from over.
"Jihoon really just needs to grow up and get his s*** together," Deavan said in the clip. In another tense moment, she declared to Jihoon, "I gave up my life for you. Don't lie to me."
The 90 Day Fiancé couple also argued over Deavan's return to modeling in the wake of their financial troubles. "Jihoon doesn't support us financially. I'm gonna step up and start providing for this family," Deavan said in the preview.
But, despite the financial stability it could afford them, Jihoon didn't seem happy about Deavan posing with a male model. "I see them taking photo," he confessed, adding that he felt "a lot of jealous" watching his wife take pictures with another man.
Many '90 Day Fiancé' fans argued that Deavan shouldn't put up with Jihoon's behavior
Many 90 Day Fiancé fans chimed in under the latest preview clips with their opinions about Jihoon's maturity level (or lack thereof). Several viewers argued that Deavan should have seen this coming, given his previous behavior.
"Red flags everywhere with most of these cast members which they choose to ignore, now they're complaining," one fan wrote on Instagram.
Another 90 Day Fiancé viewer, referencing Deavan's fears that Jihoon would let her down "again," wrote similarly: "The fact that 'again' was at the end of her statement….damn she been dodging them red flags left and right."
Others thought there was no way Deavan and Jihoon's relationship would last. "This will end in tears," one Instagram user predicted. "Living with his parents, him not making any money, 2 young kids in a new country. If she works will the family be happy to look after the kids?!! So tricky!! She can always come back, let's see how long this lasts."
Another fan agreed with Deavan that her husband should get it together for his family. "I like Deavan, she's a sweetheart. She's so gorgeous," they wrote. "But Jihoon still has the mentality of a child, he has some growing up to do, fast."