'90 Day Fiancé': Deavan Clegg Shares Shocking Story About Drascilla's Bio-Father
90 Day Fiancé star Deavan Clegg, who is currently living in South Korea with her husband, Jihoon Lee, recently opened up about her challenging past with Drascilla's father. Fans had previously asked the reality star to dish on the mystery man, but Clegg wasn't willing to delve into it at the time. Now, with more space between the events of the show and Clegg, she seems more willing to open up to fans about what exactly went down with Drascilla's father.
Deavan Clegg previously asked '90 Day Fiancé fans for space
90 Day Fiancé fans quickly noted that Deavan Clegg rarely if ever mentioned Drascilla's father on her season of the show. They also noticed that there were no shots of Drascilla's father aired on the show either. 
Naturally, that piqued the interest of many fans. Drascilla is clearly a huge part of Clegg's and Lee's life — Jihoon Lee stepped up big time to fill the role of a father figure for Drascilla. That left many fans wondering who the mystery father was, and why he wasn't included or featured at all. 
A fan asked Clegg on Instagram about Drascilla's father, and Clegg took to her story to explain that it wasn't the right time for her to dish. She wrote, "People are messaging and commenting asking where Drascilla's bio father is. This is a sensitive subject and I would appreciate it if everyone would stop. I escaped a very abusive relationship and I am recovering from it, so please stop asking, it will be addressed later."
Deavan Clegg opens up about Drascilla's father
Deavan Clegg posted a video to YouTube in which she explained, in-depth, the situation with Drascilla's father. The 90 Day Fiancé star told a harrowing story about the man, who she referred to as "Tom" for anonymity. 
Clegg met Tom when they were both young. Clegg was 17, and he was 18. Clegg explained that at first, there weren't any major red flags about Tom. However, the two eventually moved in together, and Clegg says that's when things started getting bad. 
Tom began to exhibit a controlling and jealous streak. According to Clegg, after Tom found out an ex had messaged her on Facebook, Tom put a password on her phone that only he could access, so she had to ask him to unlock her phone when she wanted to use it. She went on to add that she was not allowed to talk to her friends or see her family. 
Clegg explained that Tom's abuse eventually got very physical. Later, when Clegg became pregannt, she realized she had to leave. She explained, "It was one of those things where it's like, I can get an abortion and stay with him, or I can leave him and have this baby. Those were my options. Because if I was going to stay with him, I wasn't going to have this baby and I knew that but I really wanted this baby and I didn't want him anymore."
Tom also threatened to try and steal Drascilla from her, resulting in Clegg taking out a restraining order on Tom.
The '90 Day Fiancé' star defends her mother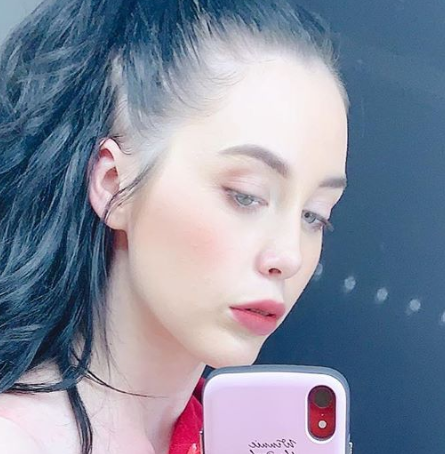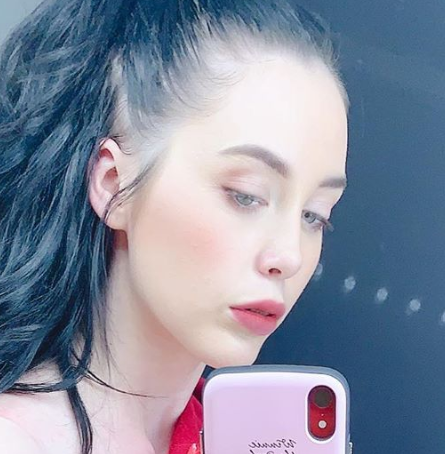 The 90 Day Fiancé star took to Instagram to post a request for her fans. Apparently some of the people who watched Deavan Clegg's video were blaming her mother for not helping her enough. Clegg wanted to make it clear that her mother was not at fault. 
She wrote, "Hey everyone, I posted a video yesterday about my abuse story. And people are attacking my mom. My mom didn't know the level of abuse until I left. And she did everything in her power to try and get me to leave my abuser. So please stop messaging her and sending her hate."