'90 Day Fiancé': Colt Johnson's Mother Debbie Had a Sexy Profession in the Past
In the history of 90 Day Fiancé and its spinoffs, there's never been a mother and son duo quite like Colt Johnson and his mother, Debbie Johnson. She became famous with her son's appearance in season 6 of 90 Day Fiancé. Add in the other 90 Day Fiancé shows, especially seasons 4 and 5 of 90 Day Fiancé: Happily Ever After, and she became a household name.
In the most recent episode of 90 Day: Bares All, a new series exclusively on discovery+, Debbie talks about her sexy profession from the past. 
Colt Johnson's exes on '90 Day Fiancé'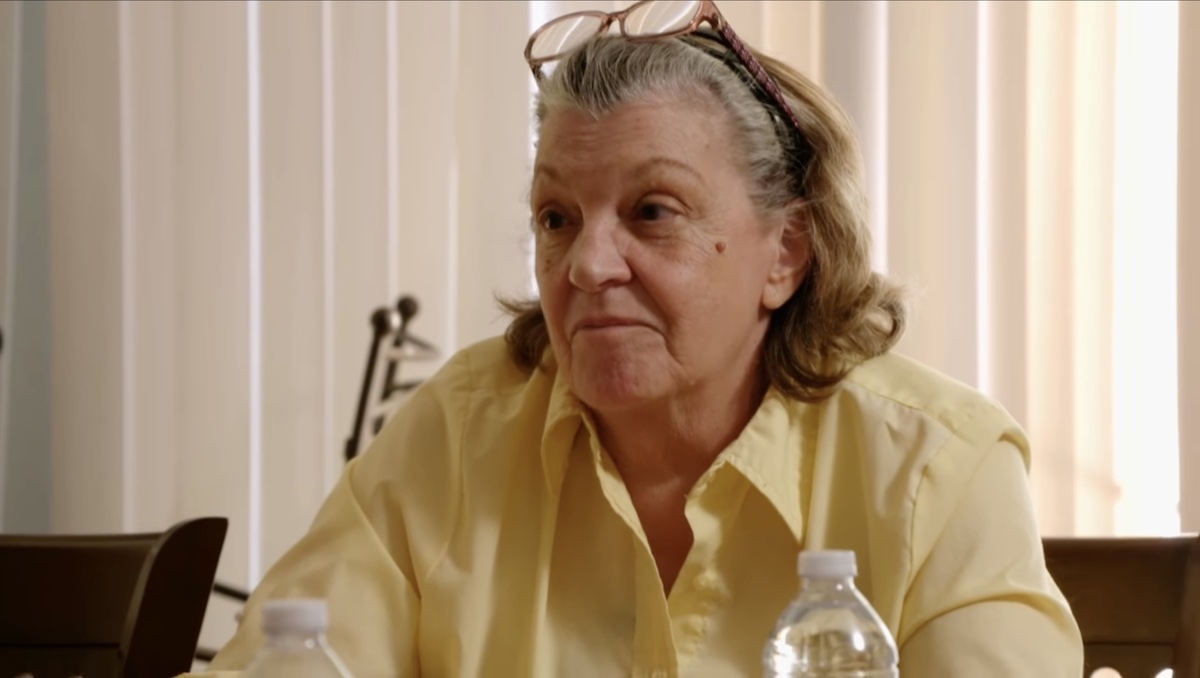 Colt married his Brazilian ex-wife, Larissa Dos Santos Lima, in season 6 of the original 90 Day Fiancé, but there were problems from the start between them. Larissa also didn't get along with Debbie, who happens to live with her son, Colt, and is a huge part of his life. Eventually, the couple did divorce after Larissa was arrested three times for domestic abuse.
But Colt hopped back into the dating game fairly quickly after divorcing Larissa. He started dating Jess Caroline, who is also from Brazil, and someone Debbie didn't always get along with either. When Colt and Debbie head to Brazil to meet Jess' family, there are major problems when Debbie stirs the pot and reveals that Vanessa Guerra, a woman Jess didn't want Colt talking to, was watching their cats for them. Colt and Jess eventually broke up when Jess learned that Vanessa was living with him and that he had sent images out to women of his private area.
Debbie was a go-go dancer in the past
In the latest episode of 90 Day: Bares All, Debbie and Colt speak to Shaun Robinson, and Debbie reveals some surprising information about herself. She plays the game Never Have I Ever alongside her son, and if they've done whatever Shaun brings up, then they have to take a drink. One-night stands get brought up, to which both Debbie and Colt take a drink.
"Oh my god, I grew up in the 60s and 70s," Debbie explains. "Yeah, I had a lot of one-night stands. I had one-night stands, I don't even remember their names." She even says that she had a one-night stand with the Marlboro Man, who was used in advertising for tobacco. However, when Shaun shows Debbie a picture, she says it "could have been him."
"I was like, 'It looks like him,'" Debbie said. "We went back to my place. Oh my god, I was such a whore," and she laughs after saying it.
Next, Shaun says, "Never have I ever danced for money,"
Debbie takes a drink, and Shaun inquire further about it. "Yeah, I was a go-go dancer for a very short time," Debbie explains.
Shaun asks where Debbie was a go-go dancer, and she said she worked at "Whisky a Go Go," a popular establishment known for its concerts and go-go dancing in Hollywood.
"That is a very famous place to be dancing Debbie," Shaun says. She even shows some images of Debbie from the past, including her look as a go-go dancer wearing white knee-high boots and a short black dress with a white collar. Debbie actually gets up and does some go-go dancing for the cameras, and it's a must-see for fans when Colt gets in on the dancing too.