'90 Day Fiancé': Did Colt Johnson Have an 'Emotional Affair' With Vanessa While Married to Larissa Dos Santos Lima?
In season 5 of 90 Day Fiancé: Happily Ever After, Colt Johnson has had a whole lot of drama. He was dating a woman named Jess Caroline, but after she confronts him about talking to other women and sending them pictures of his private area, Jess breaks up with him.
Now single, Colt must face both Jess and his ex-wife, Larissa Dos Santos Lima, during the virtual Tell All. A lot of information comes to light, and it's quite eye-opening.
Colt Johnson admits he loves Vanessa Guerra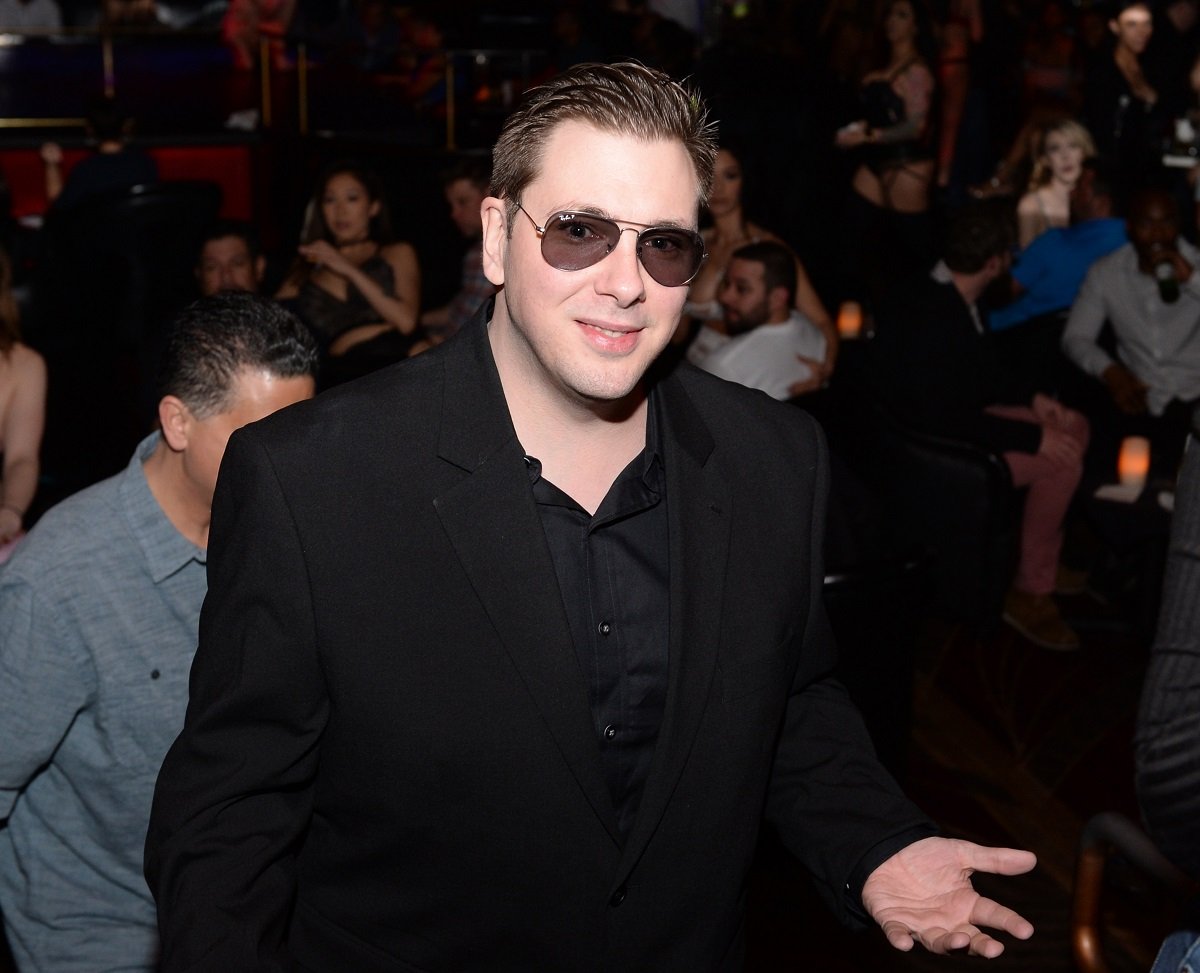 In the second part of the Tell All, Vanessa Guerra, a friend of Colt's who Jess didn't even want Colt talking to, joins the conversation, and admits that the two were both in "bad marriages." She says they're "really good friends," and Colt says she reached out to him when Larissa was arrested for the second time.
Colt admits that once his marriage with Larissa "further deteriorated," he started to talk with Vanessa. After his divorce, he actually wanted to date her, but Vanessa "wasn't interested." She started dating someone else, which she says made Colt "upset."
The host, Shaun Robinson, asks Colt how he feels about Vanessa, and he actually admits that he loves her. Jess then asks Colt if that's true, why he started dating her.
"Because Vanessa said no, and if she said yes, I would have dated her in a second," Colt responds. "I'm sorry that you were in a s***** relationship with me. Like, it was a summer fling at best." Colt actually goes on to admit that he cheated on Jess with Vanessa when he returned from Brazil.
Did Colt have an 'emotional affair' with Vanessa while married to Larissa?
RELATED: '90 Day Fiancé': People Are Going Wild After Larissa Dos Santos Lima Posts an Image of Her Butt on Instagram
Larissa then accuses Colt of cheating on her with Vanessa. When the host asks Colt for the truth of the matter, he admits to having an "emotional affair."
"I never cheated on Larissa, but at worst I had an 'emotional affair' with Vanessa," Colt says. "And I'm sorry I did that."
He goes on to say that the end of their marriage was "terrible." "It was literally the worst time in my entire life," Colt says. "And Vanessa was the only person there who even talked to me, and just be there as a friend. And I took that and, I think I was developing feelings for her."
Larissa goes on to reveal that while she and Colt were married, she tracked Colt with GPS on his phone. She said he was lying about where he was at. She also reveals that the night she was arrested, she saw a text from someone else, and Larissa thinks it was Vanessa. She says the person said they were "done" and "tired" of waiting. Larissa says that she thinks Colt cheated on her with Vanessa from the very beginning.
Shaun then asks Vanessa if she tried encouraging Colt to actually divorce Larissa, and Vanessa says after Larissa's second arrest, she was trying to help him out, and even suggested he take her out. But she says by the third time Larissa was arrested, the tone changed. "But by the third arrest, I was like f*** that b****…"
The Tell All definitely got heated, and some major truth was revealed, especially when it comes to the situation with Colt and the women from his past.