'90 Day Fiancé': Did Darcey Silva's Ex Make Fun Of Her Lips on Social Media?
Darcey Silva and her British ex-boyfriend Tom Brooks left things off on a vague note on their first season together on TLC's 90 Day Fiancé: Before the 90 Days. 
But since then, Darcey and Tom have made it extremely clear that they aren't fond of one another. The couple had a messy breakup, as both accused each other of cheating and dishonesty. Tom even buddied up with Darcey's Dutch ex, Jesse Meester, from her first season on 90 Day Fiancé. 
Tom and Darcey will be on the small screen together once again in February, when they'll appear on the upcoming season of 90 Day Fiancé: Before the 90 Days. And it looks like the season will be full of drama, as there's no love lost between the two. Recently, Tom even took to his Instagram stories to mock his ex for her love of plastic surgery and her longing to get married.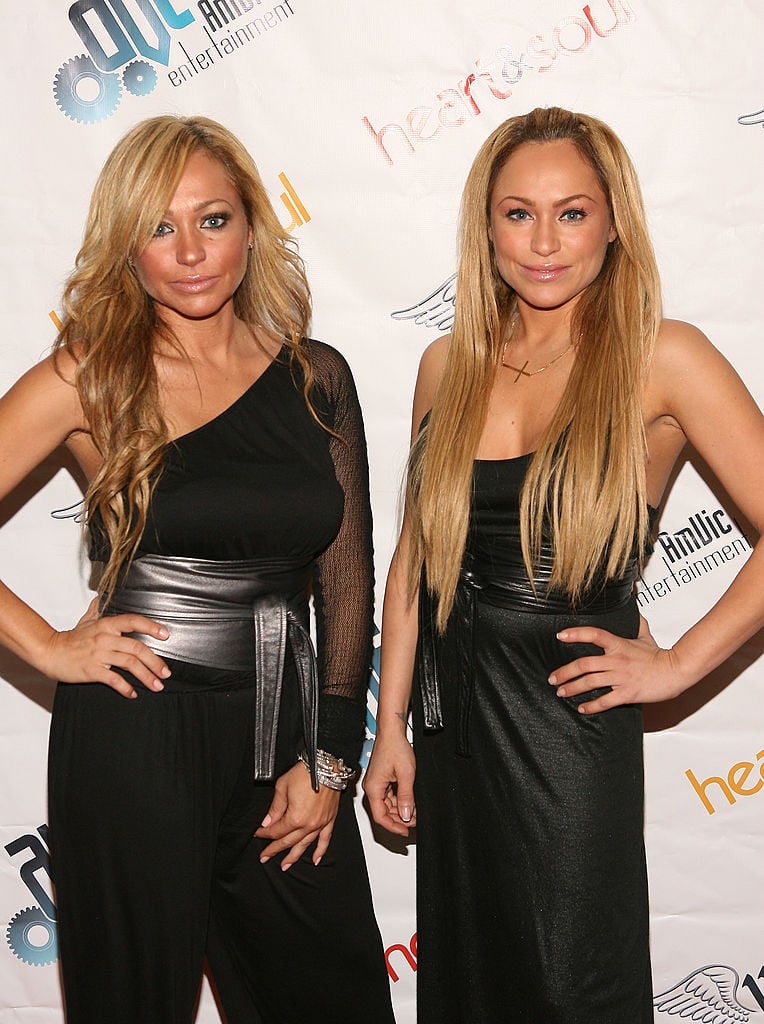 Darcey recently got some online hate for yet another plastic surgery
Darcey has had plenty of makeovers and cosmetic procedures over the years. The 90 Day Fiancé star has had breast augmentation surgery, a "mommy makeover" that included liposuction and a tummy tuck, Botox, lip injections, and more. Recently, she even went to Turkey to get new veneers from a cosmetic dentistry studio.
Over the holidays, Darcey, who recently moved to Hollywood with her twin sister Stacey Silva, shared snapshots of yet another new look. 
According to Soap Dirt, the 42-year-old Connecticut native and divorced mother of two got 30 inches of new blonde hair extensions on Christmas Eve at Jessica's Color Room Salon. She also sported plumper lips, as she got additional lip injections at The Lip Doctor. 
Tom took to Instagram and seemingly mocked his ex
90 Day Fiancé fans automatically mocked Darcey for her new look, saying she seemed far too into cosmetic procedures. In Jan. 2020, her 90 Day Fiancé ex joined in the trolling, posting two mocking photos on his Instagram stories that appeared to be aimed directly at Darcey.
The 90 Day Fiancé: Before the 90 Days star posted one photo of himself pulling his hair back from his face and sporting a giant, pouty, plastic pair of lips. He hashtagged it with "#newlook," clearly making fun of his ex. 
In a second photo, Tom snapped a picture of a Ring Pop on his ring finger. He hashtagged it "#ido" and "#12carat," seeming to mock Darcey's desire for the Hollywood celeb lifestyle and her yearning to get married right away.
Tom never seemed to appreciate Darcey's push to get married. Both he and Jesse have hinted that she's "desperate" for a ring, with Jesse even calling her a "stalker" in the press.
The British '90 Day Fiancé: Before the 90 Days' star seems to have a new girlfriend
40-year-old Tom is well-known for being something of a ladies' man, and it seems he's moved on with a new lady of his own. He celebrated his birthday and the holidays with 35-year-old Amanda McAdams, an American event planner, leading many to believe she's his new girlfriend. The pair even posed in an Instagram snapshot together, calling themselves a "little family." 
The 90 Day Fiancé star also appears to be trying to capitalize as much as possible on his reality TV fame. He's been touring the country hosting events and meet-and-greets at various venues and partnering with brands for promotions. Maybe his rumored new American girlfriend is another incentive for him to stay in the U.S.